Mogo and the entire Region was severely affected by the fires in 2020.
This event will help the local community to get back on their feet.
Bring your gravel or e-Gravel ... or ... if you don't have a gravel bike, do the loop on your MTB or e-MTB.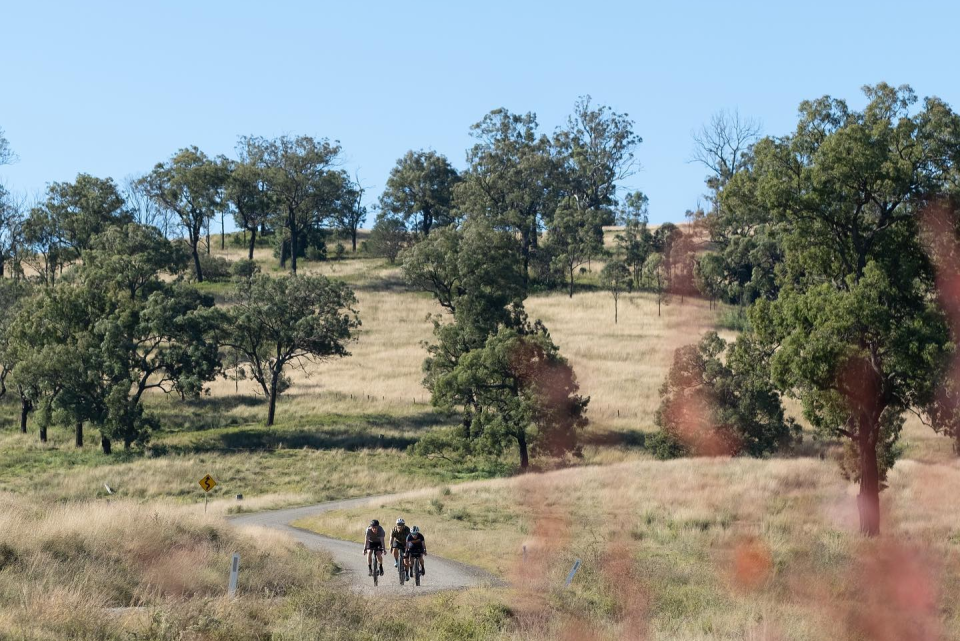 6:45am > 7:25am : Registration Open at Mogo Sports Oval & Playground
Two Early Registration locations are available on Friday 16 June 2023, more details Under Registration Tab
Address : 14 Queen Street Mogo NSW 2536
Map Link : google maps
GPS Co-Ords : 35°47'13.7"S 150°08'11.1"E
7:25am : Call for 'fast' riders to enter the start area
7:30am : 130km riders Depart
Gap of ~90 seconds between the 135km and 75km riders
goodness bag - sustainable rider plate, event mankie (bandana), draw string bag and ride nutrition
catered rest stop(s)
bag drop to rest stop
support : mechanical / medical / sweep
live music
post ride sausage sizzle / vegan option and drink by a local Charity
finishers pin when riders arrive back to the Village post their ride
Option ONE : EARLY Rider Registration
Batemans Bay Cycles : In Store
Friday 16 June 2023
4:00pm > 6:00pm
Address Unit B/23B Vesper St, Batemans Bay NSW 2536
Option TWO : EARLY Rider Registration
Batemans Bay Soldiers Club : On the ground floor - OUTSIDE of the Main Entrance
Friday 16 June 2023
6:45pm > 8:00pm
We will be located on the ground level and outside the entrance, ie not inside. Once you have registered feel free to head inside to grab a meal or drink.
Address 6 Beach Rd, Batemans Bay NSW 2536
Event Day
Saturday 17 June 2023
6:45am > 7:25am
Address Mogo Sports Oval & Playground 14 Queen Street Mogo NSW 2536