The Assaults is one of the most intense, premier cycling experiences that draws a full field of cyclists from around the world. This one-day challenge takes riders from Spartanburg, SC to the top of the highest peak in the East, Mt. Mitchell. Please join us for the 45th Annual Assaults on Mt. Mitchell and Marion in 2021.
The Assault on Mt. Mitchell is a 102.7-mile self-paced ride, not race, from Spartanburg Memorial Auditorium in downtown Spartanburg, South Carolina, along the Blue Ridge Parkway, to the summit at Mt. Mitchell State Park in North Carolina—a total vertical ascent of more than 10,000 feet.
With 10 rest stops along the way, you will be able to refill, refuel, and make mechanical adjustments as needed.
Parking: Parking is available in the Spartanburg Memorial Auditorium lot.

Rest Stops: Riders along the route are supported with 10 rest stops that offer food, beverage, first aid kits and toilets. Please reference the Cue Sheet for specific locations and note that stop #5, the finish for Marion riders, is a self-service water and snack stop.

SAG & Tech Support: SAG and Tech volunteers are available along the route to provide assistance for riders. Not all volunteers have experience with bike repair but will work to get your assistance. Vehicles typically carry a cell phone, tubes, air and minor first aid kits. There will be bike techs along the route, but they may not be stationed where you break down and are not guaranteed to have the exact items you may need. If you need special chains, tubes etc. be sure to carry them with you. Cell phone service may be sporadic in areas. Please come prepared.

Post Ride: Upon finishing, riders will have access to food and beverages and changing stations. Buses will transport riders off the Mountain to the Tom Johnson Campground to enjoy post-ride festivities and further final destination transport options.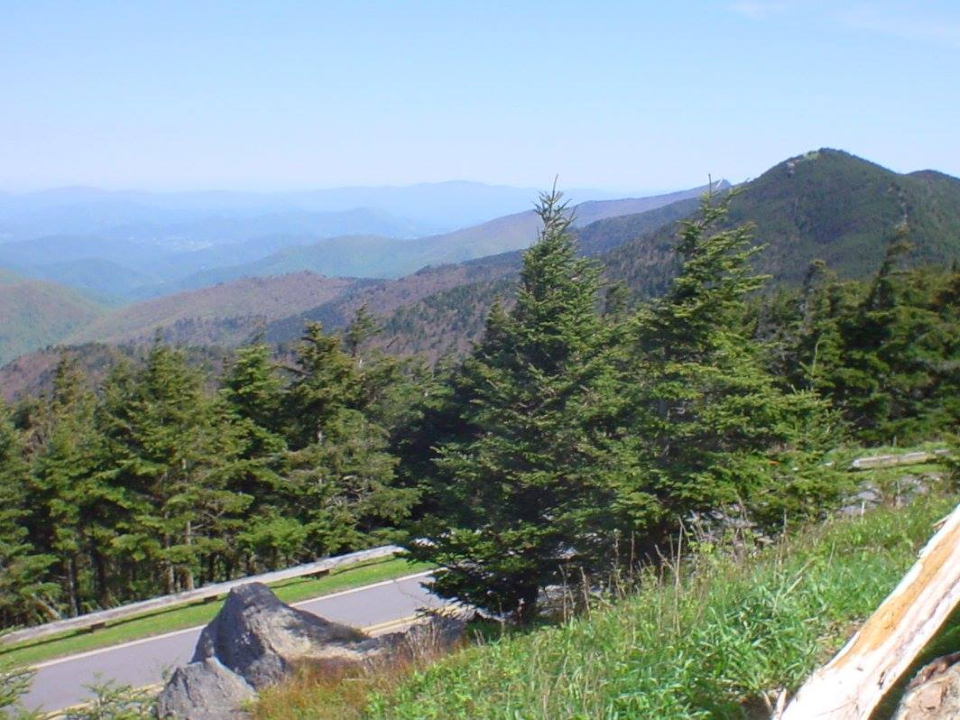 The Assault on Mt. Mitchell registration includes transportation from the finish line in Mt. Mitchell State Park to Tom Johnson Campground (Marion, NC). This bus ride is, on average, 30 minutes long and does not stop for restroom breaks. There are additional transportation options available. Each registration also includes, a shirt, meal at Marion and a commemorative patch. Mt. Mitchell registration also includes a snack at the top. Cyclists also have access to stocked rest stops, SAG and TECH.