Bike Around the Bay is a fully supported two-day, 170-mile bicycle ride around Galveston Bay that showcases the natural beauty of the Bay. Tour the scenic and picturesque countryside of the Texas upper coast roadways while visiting the bay area towns of Baytown, Anahuac, Galveston, Texas City, Bacliff, Kemah, Seabrook, and La Porte. Be part of the fascinating environment of the many bay coves and inlets while cycling with your friends and family on a 2-day tour of Texas' coastal assets. The overnight stay in Galveston, Texas at Moody Gardens will be the high point of the first day's journey and promises to relax and re-energize the rider for the second day's excursion. On Day 2, the riders leave the island to return to the mainland via the Galveston Bay Causeway and will continue to explore the coastal region - cycling through Texas City, Kemah, Seabrook, and La Porte before concluding at Royal Purple Raceway in Baytown where it all started.
What is the ride route?
The routes are scenic and picturesque countryside of the Texas upper coast roadways.
Day One: 94 miles
Day Two: 76 miles
Total: 170 miles
A 6-mile loop at the end of Day 1 is available for any riders who wish to make their ride a century. Join us for our second year of the century loop!
There will be route markers clearly displayed along the roadways with occasional flaggers at selected turns for additional support.

What kind of route markings, cones, and conditions should I expect?
The entire bike tour will be marked with directional signs, traffic ones, and barricades. Selected intersections and turns will have flaggers to alert the rider of the correct direction. Selected state highways will be closed and possibly coned to provide the utmost safety to rider and vehicle traffic.
 
Where can I get route directions?
What are the route breakpoints?
On both days, there will be breakpoints and one lunch stop at approximately 10-17 mile intervals. Breakpoints will provide water, sports drinks, snacks, porta cans, and other support.
For more information, please visit our FAQ.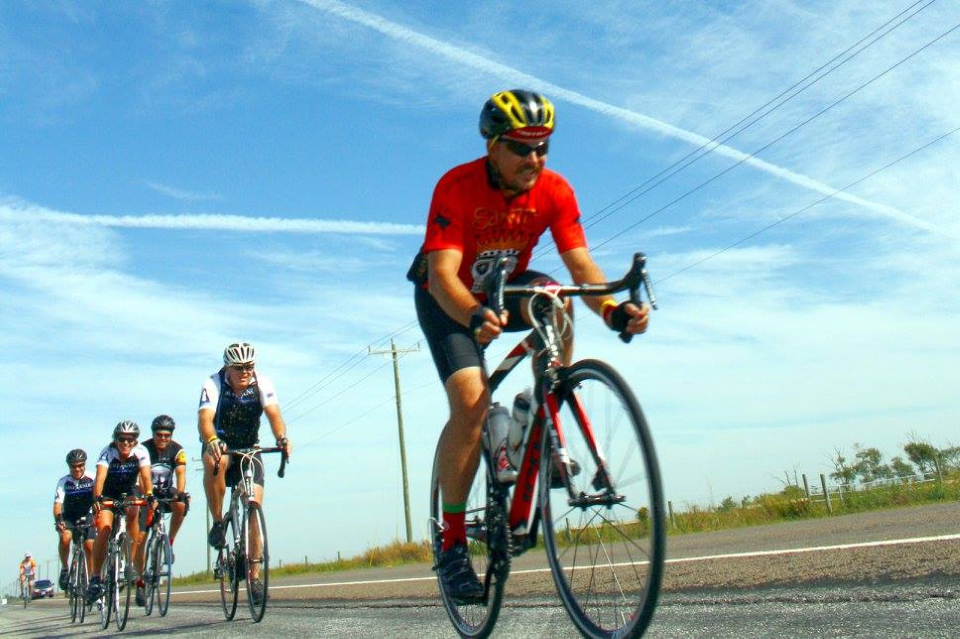 - Bike Around the Bay t-shirt
- Complimentary one-year membership to the Galveston Bay Foundation
- Lunch on both days
- Dinner at Moody Gardens at the end of Day 1