This demanding century ride begins and ends in the scenic alpine village of Bear Valley at 7000 feet. Riders experience some of the best cycling in the Sierra Nevada with breath taking vistas, challenging climbs and exhilarating descents. Strategic support stations keep riders hydrated and fed with SAG support on the "24% Pacific Grade" at mile 83! At the end of the ride everybody is served a tasty meal.
Four scenic and supported rides will be held during the Ebbetts Pass Century event:
Ebbetts Pass Century -100 miles
Bear Valley Metric Century - 65 miles
Bear Valley Half Century - 50 miles
Stanislaus Quarter Century - 25 miles
All rides begin and end at one centralized location so a diverse group of cyclists can enjoy a day of High Sierra riding. 5 support stations are strategically positioned along the course to enable riders to stay well hydrated and fed. Afterwards all participants are treated to a tasty meal to recharge and relax with fellow cyclists.
Support stations will have a variety of food and beverages such as bananas, oranges, bagels, chips, crackers, Clif Bars, cold water, sodas and sport electrolyte drinks. Plus the Bear Valley station will provide  a tasty post-ride meal for all riders.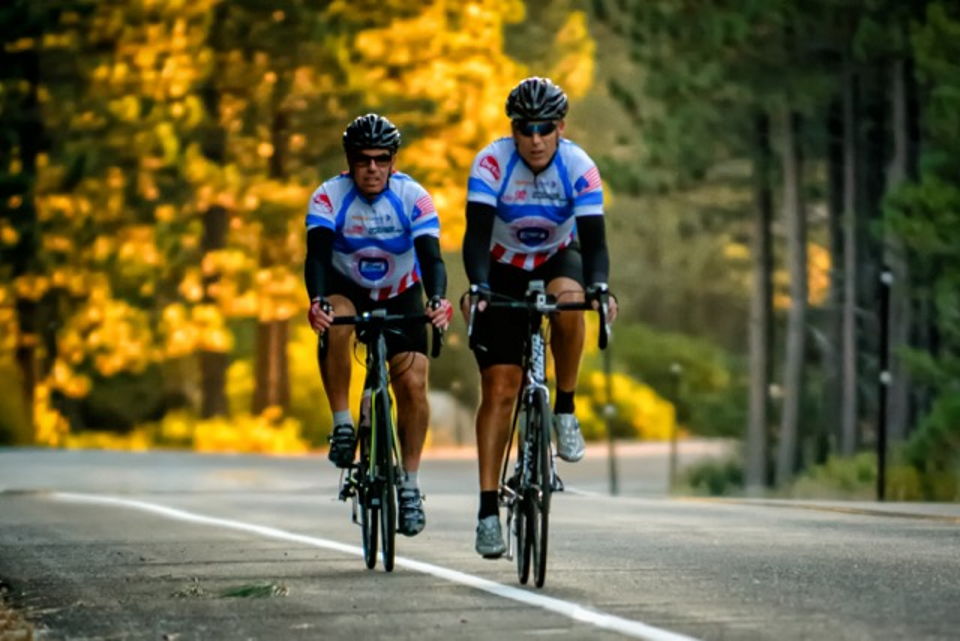 Registration swag, support stations with food, drinks, repair and first aid, SAG wagon as needed.
Check in begins Friday, August 16, 2019 at 5-7 PM