Embodying the classical traditions and spirit of cycling, The Intrepid is the perfect finale to your road cycling season.
On this fully supported, half weekend adventure and half cycling challenge, you will experience some of the most incredibly diverse scenery in British Columbia's Okanagan Valley as you work to claim your own honours.
Along our 3 day 450 km route, is the perfect blend of scenery, flats, climbs (5000m) and necessary grit while you ride along side a select group of like-minded adventure cyclists in your effort to win overall and segment challenges.
Harkening back to a different age of our sport where camaraderie was as important as the riding, all riders will share their experiences at challenging days' end over a meal and a glass of wine at luxurious resort accommodation.
If you love adventure, cycling, and have some good stories to share with new friends, then we want you along on our Intrepid adventure.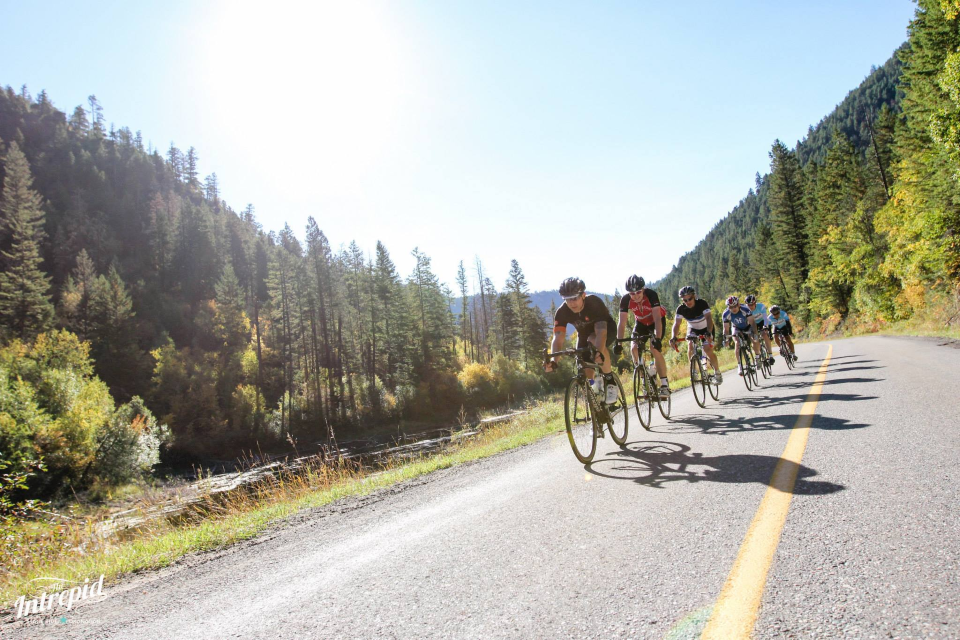 As a member the Intrepid's expedition, there are a number of benefits and privileges you can expect to receive (along with the pride of achievement and well-earned hubris). Among them:
• Lodging (per registration option)
• Meals (per registration option)
• Exclusive event kit provided by Safetti
• Extensive logistics support
• Event timing
• Sunday night gala (per registration option)
• Numerous and sundry other surprises...