At a time of the year where cycling is lived at top by all fans and practitioners (during the Tour of France and 15 days before the start of Tour of Portugal), will be the opportunity for all athletes and lovers of this sport to live inside the emotions and challenge provided by the unique scenery of the highest mountain in Portuguese mainland, with one arrival on his summit, the mythical Torre ("Tower"), 1.993 meters higher.
The mountain village of Manteigas will host this second edition, where will be the general headquarter of the event. The city of Seia will be another important milestone of this challenge, hosting the passage of all participants before they climb the magnificent southface of the mountain and the final mountain pass to the summit.
The Granfondo Skyroad Serra da Estrela will cycle entirely inside the Serra da Estrela Natural Park, visiting some of the most emblematic places and landscapes of this magnificent protected area. The effort of surpassing the long climbs will certainly be offset by the environment and the images of the high mountains scenery.
The athletes who do not wish to confront the biggest challenge may choose the Mediofondo course, being a great choice for those who want to make a first experience in a high mountain climb, conquering the summit of Serra da Estrela.
It will be an epic challenge and a true Queen Stage for everyone.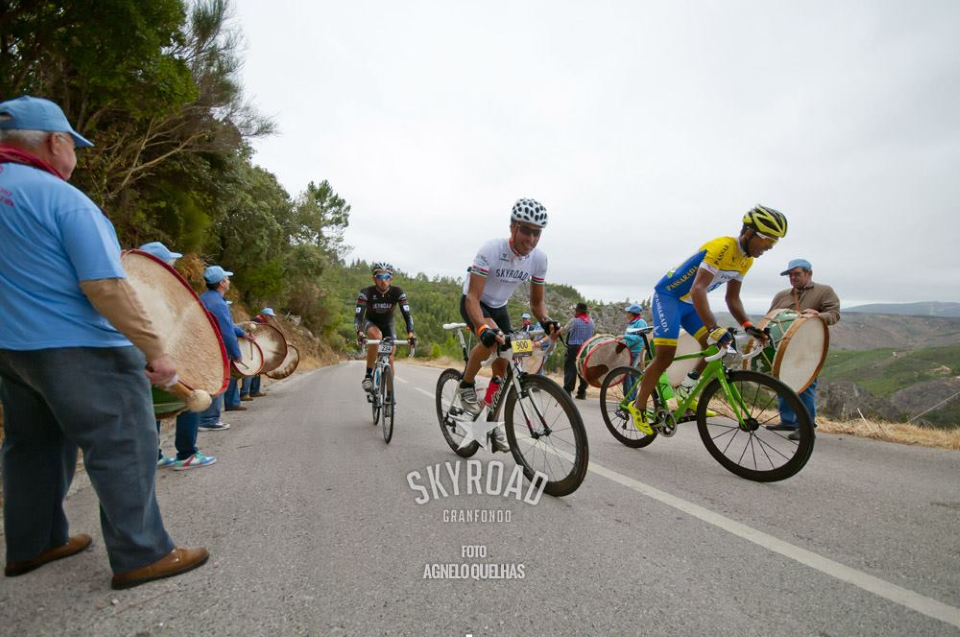 - One day license with insurance.
- Solid and liquid refreshments.
- Chrono with chips and the final listing for times and classes.
- A special gift (by Northwave): Sport glasses by Northwave
- Energetic food (by Gold Nutrition)
- Offer and transport of a personalized bag to the summit (final) to keep a set of substitute clothes
- Finisher medal
- Pasta Recovery - (replacement snack food at the finish)
- Personal Diploma of participation in digital format (with time reference) **