The Silverbell Century is a great warm-up ride for El Tour de Tucson! It comes at a time when your training needs to intensify for the last time before the great event. Ride on a portion of the El Tour route on the northwest side of town, with long stretches of straight flat roads, perfect to practice riding in a group or pace-line.
There are 3 distances to choose from: 35, 66 and 98 miles. Watch for GABA signs indicating all the turns of the course, and where turnaround spots are if you are riding less than the full distance.
This ride includes 3 aid stations loaded up with fruit, water, snacks and sandwich makings, and there will be Eegees sandwiches served at the Finish Point. GABA volunteers will drive the course offering aid in case of mechanical failure, but please carry a cell phone and call 911 in a medical emergency.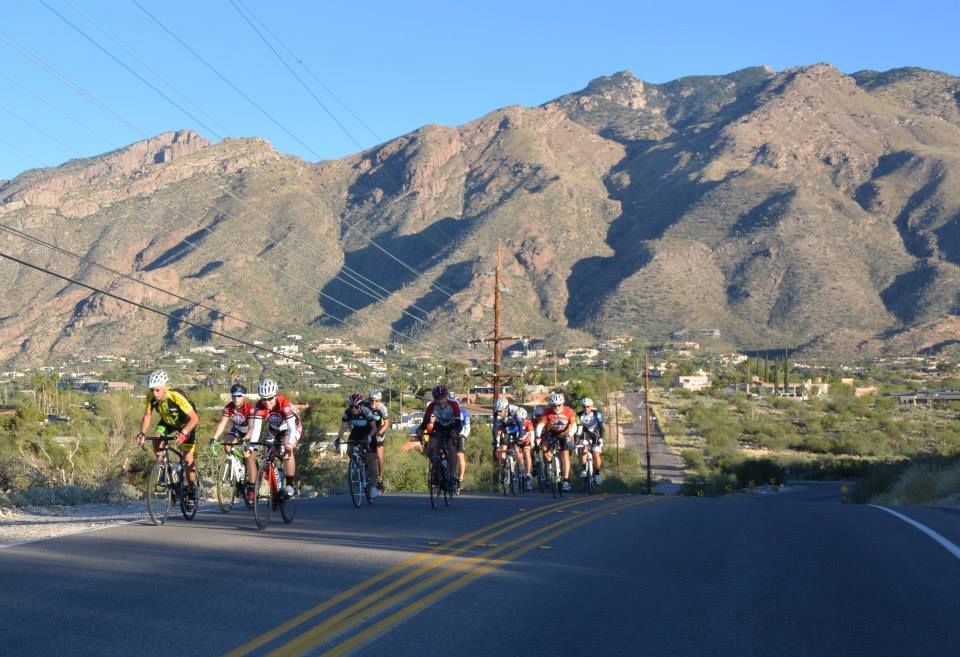 This ride includes 3 aid stations loaded up with fruit, water, snacks and sandwich makings, and there will be Eegees sandwiches served at the Finish Point. GABA volunteers will drive the course offering aid in case of mechanical failure, but please carry a cell phone and call 911 in a medical emergency