Discover Lincoln County Nevada's hidden gem: Beaver Dam State Park. From its deep canyons to its highest peaks, the Park's unique volcanic rock formations and juniper and pine forests offer visitors a place to unplug and unwind from the daily routine.
This, my friends, is why we started the 49er Gravel Grinder—to get people into the beautiful backcountry—a side of Nevada that most people do not experience.  Las Vegas may be the best know destination in Nevada, but there is so much more to explore than downtown. So if you are up to the challenge, we designed this event for you, so you can enjoy our hospitality and we can showcase the place we are proud to call home!
Not to scare you off, this event is intended to be a fun, yet challenging. It can be a grueling course traveling over gravel and dirt roads, some with rocky sections that may test your endurance. But we think you will agree that the spectacular vistas are worth the effort.
So come join us! Laugh, exercise, socialize, talk, laugh again, meet new people and create new friendships, but most of all RIDE! Ride individually or better yet bring along some mates. Though this is not a race, it is a causal ride; you can compete against yourself or your mates if you like. The prize is not only the wonderful scenic vistas you will enjoy, but when you reach the end there will be food.
Gravel Grinder vs. Gran Fondo: the Technical Aspects
This ride is not skinny-tire road bike friendly. If you have a fat-tire bike, mountain bike, or adventure/all purpose bike you will be able to do this ride.
Though we do offer some support, this is a gravel grinder and not a gran fondo, it emphasizes radical self reliance and features few amenities. You need to be technically savvy and bring any gear you might need to replace or fix tires, chains, or any other possible pitfalls. We will have stops along the way with water and snacks; make sure to bring any special food or drink you like to have while riding. The course will be marked and Rangers will be driving the route.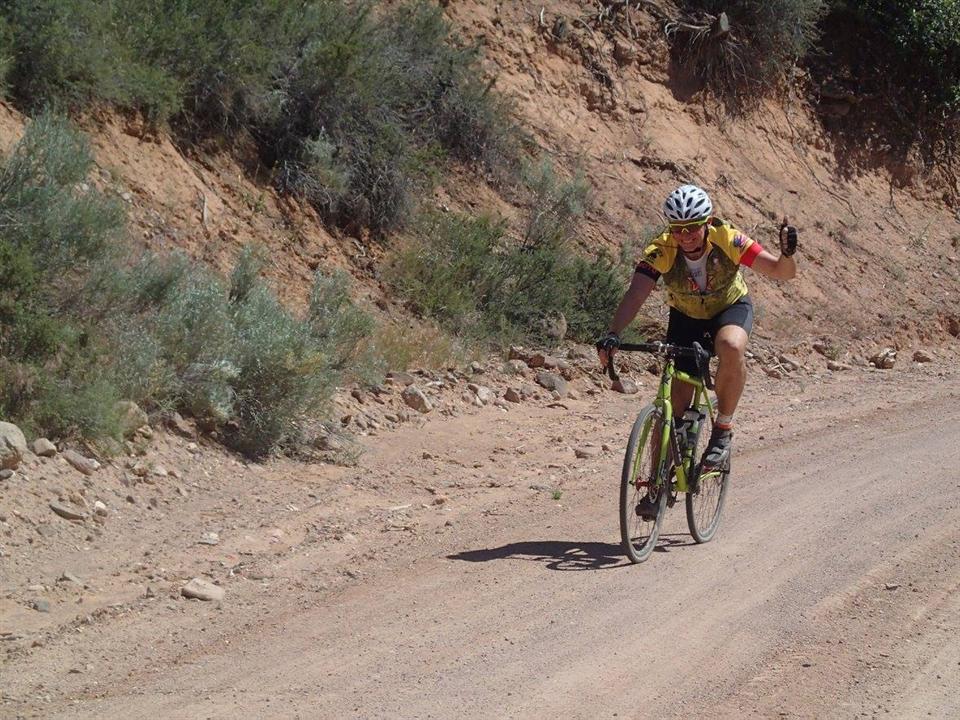 Entry into Beaver Dam State Park
Breakfast, Lunch, and Dinner