NEW ROUTE!! On majestic roads in royal lands in search of the emperor! The Kaunertal Glacier Emperor and the three-country giro Nauders start into a new year of events!
The CUP race is a combination of these two top races. 
The "Girokaiser" is one of the highest awards in the truest sense of the word!
122 kilometers & 2,150 vertical meters, the start remains in Feichten and is released after an equalized ride to Kauns. In the new edition the participants will be guided through the nature park Kaunergrat into the Pitztal. In Imst the track turns again and leads over Landeck, Fliess and Kaunerberg back on the well-known glacier route. Only those who have correctly classified their grains, can convince now on the last driveway to the glacier and put on after 4,000 meters altitude covered the imperial crown.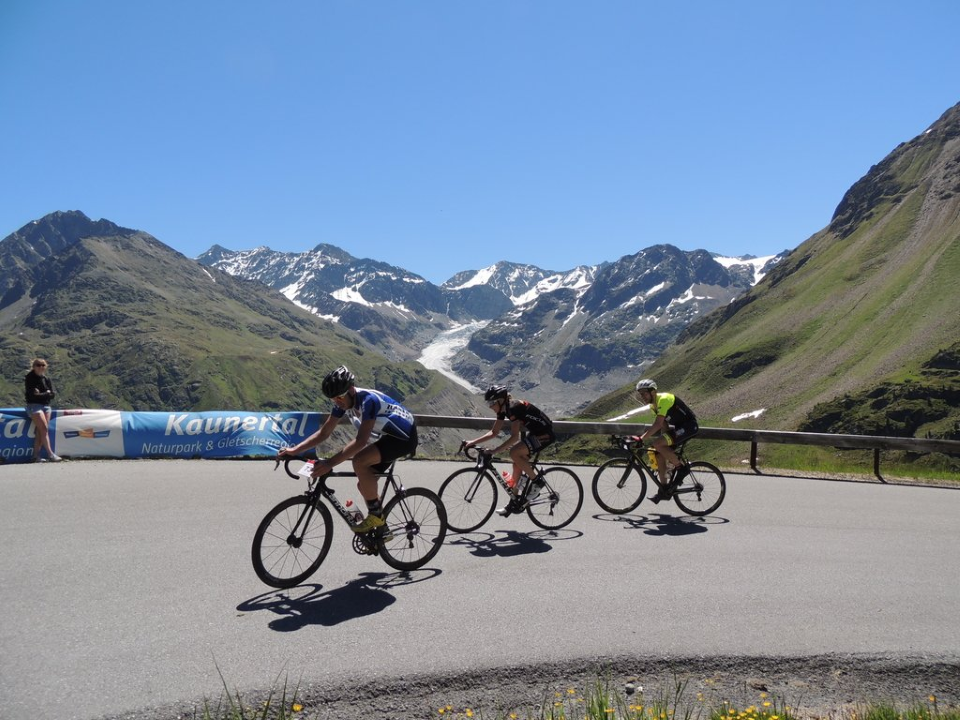 Labestationen, escort by the police, final car and ambulance . Pasta party for all participants of the Kaunertal Glacier. Clothes transport (backpacks / bags must be marked with name and start number) from start to finish. Shuttle bus with wheel transport from the destination back to Feichten.
Finisher Trikot
Quellalpin, Feichten 134, 6524 Kaunertal
Tel. +43 (0) 50 225 200
13.06.2020 from 15:00-18:00 Uhr
14.06.2020 from 05:30-06:30 Uhr