What is 6Points?  
Challenging but fun cycle rides to the 6 extremities of the chosen event location (in this case, Mallorca) - the four compass extremities (north, south, west and east) and to the highest and lowest points on tarred roads.  All of the events are multi-day and riders stay in nice hotels, enjoy coffee, lunch stops and great dinners together.  
The events are tough but are not races and the emphasis is on enjoyment, camaraderie and building long term friendships.
History   
6Points Cycling Challenge around Mallorca was conceived in 2016 as a single person charitable ride around Mallorca.  The idea evolved and grew and the inaugural event was held in May 2017 with 6 riders completing the whole route. 2018 was a huge success, with 4 times the number of riders participating, and 2019 was an even bigger success, with 43 cyclists completing it. 
6Points Cycling Challenges focuses on making the rider experience the top priority and our goal is to run the best multi-day bike rides on the planet, whilst raising money for charity.
Charity
6Points has also been highly successful in raising money for our selected charities.  In three years, we have raised over €85,000 for charities for children and disabled young people. We have supported Allen Graham 4 Kids, Rana Foundation, Asdica and Prodis. 
Rides
6Points Mallorca is our flagship event and is enjoyed in May of every year.  The event has been supported from the outset by the Ajuntament de Calvia and they have committed to continuing to work with us.  We have run 3 editions of 6Points Mallorca so far, it covers 420 kilometres and climbs over 7500 metres.   
6Points Ibiza and Formentera is the natural follow-on to the success of 6Points Mallorca and is a fantastic ride around these two iconic islands.
In 2021, we will be introducing 6Points Menorca. This will be ridden on 1, 2 and 3 October 2021.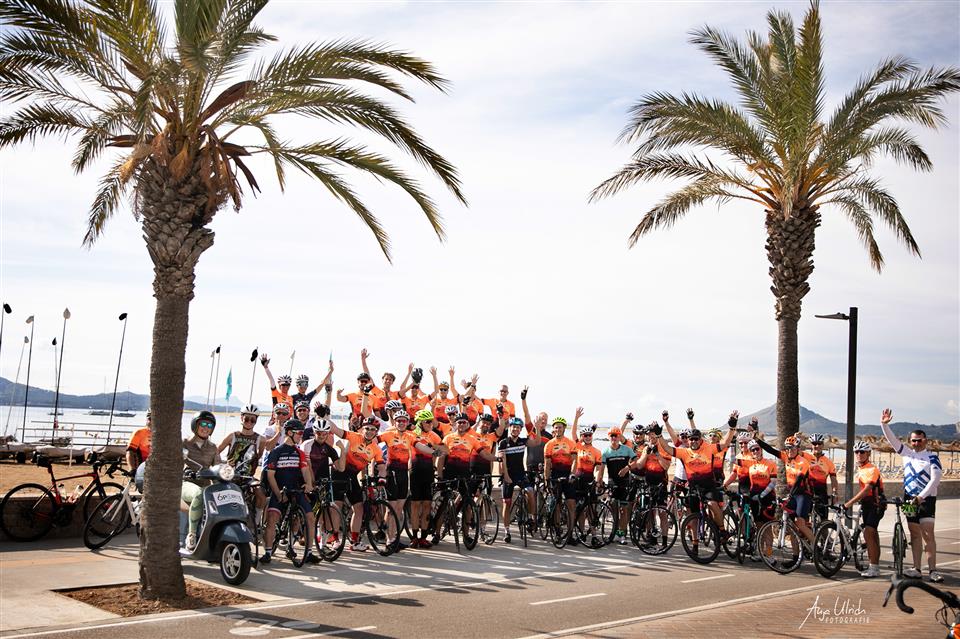 Jersey, goody bag, all organisation and support.
On Thursday 20 May 2021 at the Welcome Supper.