The Pikes Peak APEX presented by RockShox, is a unique 4-day mountain bike challenge on the slopes of Pikes Peak, America's Mountain.
The event features exhilarating, exceptionally crafted routes through dirt roads, jeep trails, and the amazing alpine singletrack that is essential Pikes Peak. The terrain will be challenging, but no long periods of technical trail. This rigorous Rocky Mountain trail experience through the aspens in Colorado's backcountry will draw not only professional riders, but also amateur cyclists looking for a bucket list endurance experience.
The Pikes Peak APEX presented by RockShox offers a $25,000 purse split evenly between Men and Women. Men's and Women's stage winners will get $100.
Registration fee includes four days of riding, fully-stocked aid stations, tech support from SRAM/RockShox, a swag bag with some cool stuff, and a post-event awards meal with drinks on Sunday. 
If the 4-day challenge sounds like too much, choose a one-day option instead! 
The Mission: To create a world-class event that drives economic impact to the area in order to improve the trails and open space in the Pikes Peak region for the lasting enjoyment of its residents and visitors.
The Vision: To make Colorado Springs and the Pikes Peak region an internationally recognized endurance sports destination.
The APEX is a non-profit endeavor that seeks to bring several organizations together in the Pikes Peak region.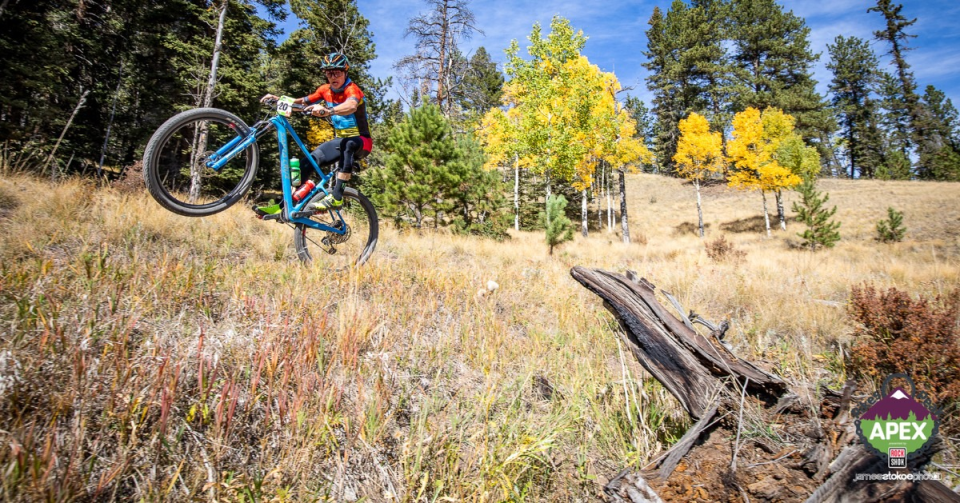 Swag bag, aid stations, medical and tech support, afterparty, and some AMAZING riding on Pikes Peak trails.
Wednesday afternoon or Thursday before the TT.