Mazowiecki Gravel is the first bicycle ultramarathon around Mazovia in the formula without support.
550 km on gravel roads and wilderness, slightly asphalt side roads, through forests, meadows and orchards, with views of rivers, historic castles, historic churches and villages frozen in time. You have 64 hours to come full circle around Warsaw and see how diverse Mazovia is.
If you are looking for a cycling adventure, you want to test yourself and meet people similar to you - driven to cover hundreds of kilometers - welcome!
Perhaps it will be your first bicycle ultramarathon? If so, the choice could not be better: the route is mostly flat, the roads are well-paved, and the logistics - especially for the inhabitants of Mazovia - very easy.
If you have already competed in other events in a similar formula, we invite you to compete on our route - you can get faster and fight for time records!
Start and finish in Warka, which this year celebrates its 700th birthday.
Our base will be Camping nad Pilica.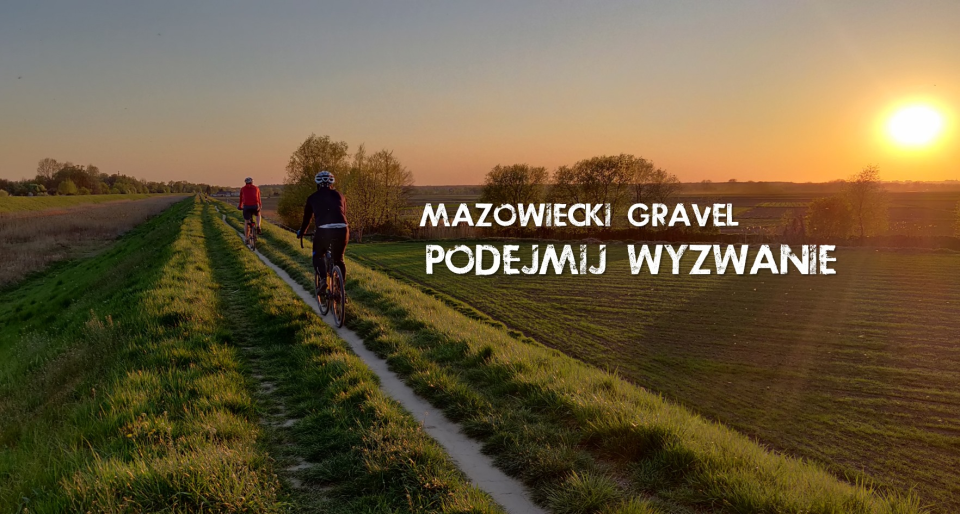 pre-race party, gravelrace souvenir, beer, post-race meal