An off-road experience exploring the best gravel riding in Surrey, hosted by Hidden Tracks Cycling and supported by Tropical Wholefruits and Footfactor Orthopedics.
Surrey is unusually blessed with a dense network of bridleways and gravelly tracks and an awful lot of geology, a combination that makes for some spectacular gravel riding including flowing tracks, winding trails, long gravel descents and a couple of toughies thrown in to test you. Tried and tested by veteran cyclist Charlie Codrington, these routes traverse areas of Outstanding Natural Beauty and are as fun to ride on a gravel bike as they are on either a  CX bike or a mountain bike.
Starting at the iconic Herne Hill Velodrome in south London there's an option to ride the 110 km challenge with 1500 m of climbing on a route that's at least 70% off-road, or the shorter 80 km route and 840 m of climbing, the choice is yours and can be made on the day.
The finish is back at the velodrome where there's a well-earned celebratory drink waiting for you at the bar.
Although not a race, for a bit of extra fun we'll be timing riders and publishing the results on our website – www.hiddentrackscycling.co.uk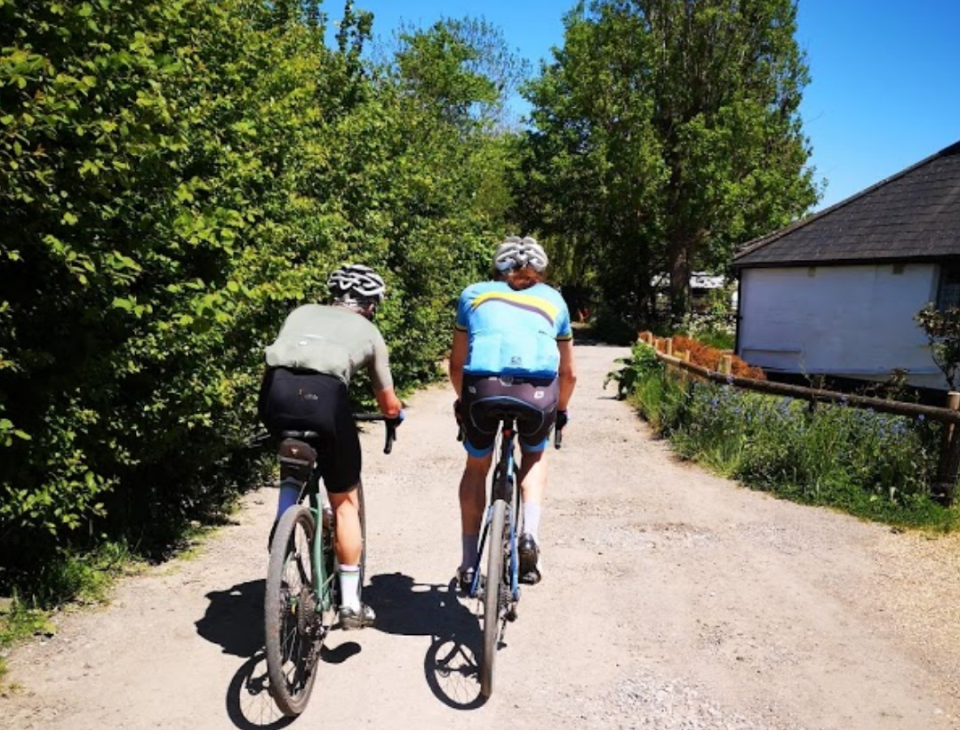 GPX files of both routes.
Timing.
Feed station halfway.
Fruit bars from our partner Tropical Wholefoods.
A well-earned celebratory drink
Your name will be entered into a prize draw for a set of custom-made Orthotic insoles from Foot Factor.