Rouge Roubaix – The Deep South's Most Unique Race
For riders who like both Road and Gravel, the course of the Rouge Roubaix in Louisiana, is one of the best in America
Rouge Roubaix is on par with the likes of California's Cervelo Belgian Waffle Ride in terms of its unique and challenging course. Riders encounter a constantly rolling terrain and a few climbs that will really test you. The road surfaces vary greatly, chip and seal, sandy gravel, smooth as glass asphalt, and some roads that are just plain bad.
Sunday's Road Race is an opportunity for riders to battle it out for cash prizes, custom trophies, category Champion's Jerseys and most importantly - Rouge Roubaix glory!
Saturday's Gran Fondo has breathed new life into Rouge Roubaix. It gives cycling fans the opportunity to test their mettle on the same course and watch some of America's best domestic and continental registered Pro Teams battle it out the next day, making it a great weekend of racing.
Participation in the Gran Fondo is on a sharp rise. Last year over 100 riders from all over the US and internationally took part. It's only a question of time before a larger number of cycling enthusiasts realize what they've been missing.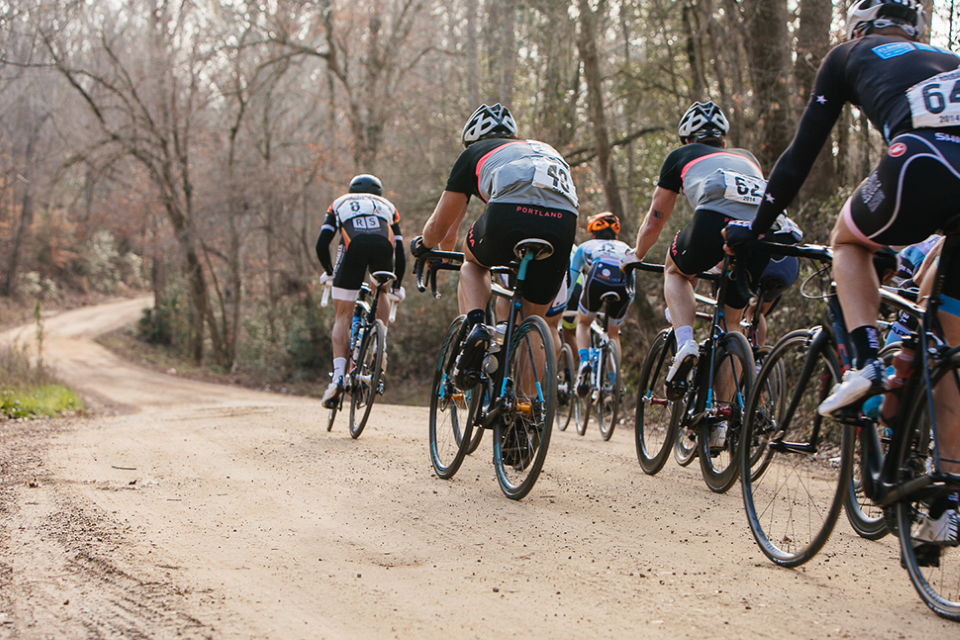 For riders who like both Road and Gravel, the course of the Rouge Roubaix in Louisiana, is one of the best in America. Photo Credit:
John Watson / the Radavist
theradavist.com
The route of Rouge Roubaix, which is 106 miles, covers the good, the bad, and the ugly of the Feliciana's. The race starts in St. Francisville, Louisiana and travels north and west through the back roads of West Feliciana Parish and Wilkinson County, Mississippi on the weekend of March 11th/12th this year.
It's not all plain sailing. Last year the area was affected by historic flooding. Normally passible river crossings became raging torrents. For the first time in the history of the race and with overwhelming support of local community leaders and the police, the race organizers were able to accommodate last minute route changes and pulled off a successful event.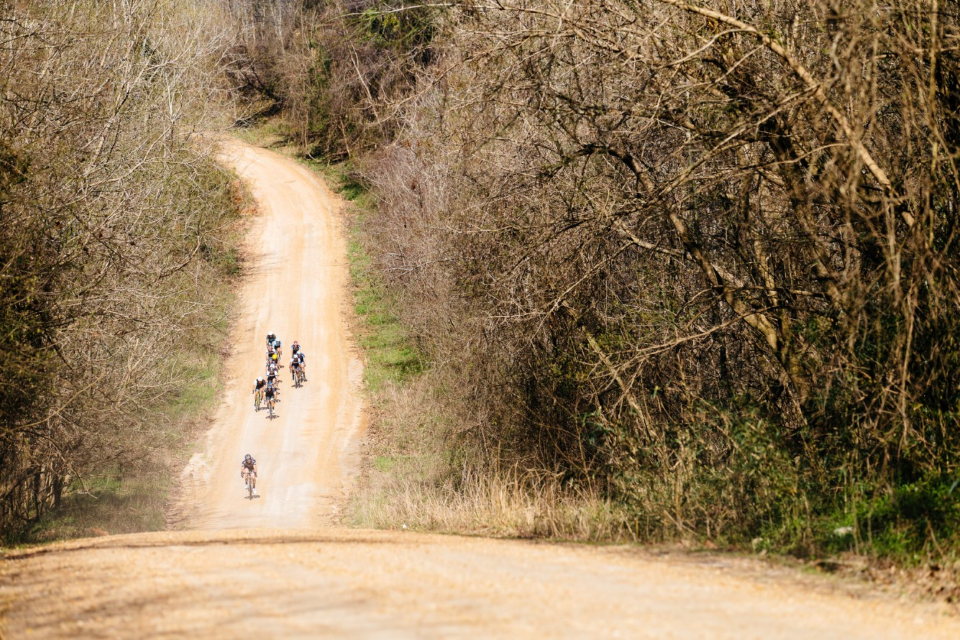 This race is a classic test of man and his machine vs. the terrain and elements. Photo Credit:
John Watson / the Radavist
theradavist.com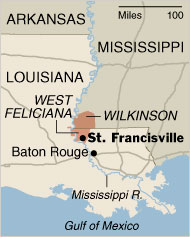 Rouge Roubaix is an historic race that has been celebrated every year, since its humble beginnings way back on February 7th 1999. It was Jon Anderson who first organised a race. 20 riders attempted the full route and only 11 riders finished.
Jon Anderson famously wrote "In the mid-1990s, I often rode my bicycle alone in an attempt to shake the self-induced alcohol haze that lingered in my head from living a bit over the edge in the 70s and 80s. For no apparent reason, I would pilot my road bike down any dirt road that I stumbled upon. 30+ miles per hour; the sketchy feel of gravel under the 23c tires, the lump that formed in my throat as I realized the tires were only occasionally fully in contact with the planet. My heart-rate maxed out on adrenaline and effort. Navigating the steep downhill curves full of resonance bumps— bike skidding and sliding toward a roadside drop off into a bottomless ravine. No ambulance within one hundred miles and cell phones where not yet invented. I was grinning like I did when I was 6 years old pedalling through the neighbourhood with playing cards ripping through the spokes of my borrowed Schwinn Sting Ray". Credit: New Orleans Bicycle Club
It's planned to return to the traditional course this year. However, with Rouge Roubaix - expect the unexpected.
Year on year, you never know if it's going to 80 degree heat and "Louisiana" humidity or temperatures so low, your bottles will freeze, or it could be one of the perfect spring like days, where it will be tough to even break a sweat. Riders come prepared.
Last year in the Road Race, Holowesko/Citadel P/B, took the all three podium places, with Travis McCabe first, Andzs Flaksis second and Mac Brennan third and team mate Oscar Clarke came in 6th. Holowesko/Citadel P/B took the team prize. McCabe went onto to say "it was the hardest race he'd ever done" because of the alternate route.
This year, they face stiff competition from the likes of DNA Racing, Elbowz Racing, Team Jamis and Giant Racing. The racing is fast and furious. Traditionally like many Spring Classics, the pavement sections are taken more conservatively, as the racing explodes on each of the gravel sections.
Professional Women's rider, Lauren De Crescenzo of Visit Dallas DNA Pro Cycling made 2016 her 2nd win in a row.
Saturday's Gran Fondo is a great opportunity for first timers or non-racers to tackle the race course with no time limits and fully supported stops and mechanical support from Mavic.
St Francisville is 40 miles north of Baton Rouge Airport. Baton Rouge has ample and affordable accomodation, as does St Francisville, however nearer the race local accomodation can get booked up in advance.
This race is a classic test of man and his machine vs. the terrain and elements.
So if you're up for it, get ready - get ready to dig deep, real deep!
For full details please visit rougeroubaix.com
VIDEO: Riding Rouge Roubaix
Sales associate Ryan Weaver traveled down with the Argonaut team to compete in his first ever Rouge Roubaix this past March. Listen to his story of how things went down, accompanied by some amazing photos taken by The Radavist!
The notorious "Big Bertha", considered by many the climax of the route in scenery and difficulty. This section is beautifully diabolical and comes in around mile 80ish. Credit: Rouge Roubaix