Gran Fondo to Honor Michele Scarponi
Inaugural Gran Fondo Scarponi set to take place in his home town of Filottrano, Italy, one year after his tragic death
A Granfondo in Michele Scarponi's memory to be held on April 22, 2018, exactly one year after his death.
The race will be held with departure and arrival in Filottrano, with two routes that will wind between the provinces of Ancona and Macerata. In respect with his wishes, the race will have some small stretches of gravel roads. There is Medio Fondo of 90 kms (56 miles) with 1,200 metres (3,940 feet) and a Gran Fondo of 120 kms (75 miles) with 2,800 metres of climbing (9,187 feet). Both routes use the same roads where Michele trained.
In addition to wanting to keep alive the memory of Michael, the Gran Fondo ensures two days of entertainment for cycling fans.
>>> Thousands pay their respects to Michele Scarponi <<<
The Former Giro d'Italia winner and Team Astana rider was killed instantly in collision with a van on a crossroads near his home in Filottrano, Italy in April 2017, only days after finishing fourth overall in the Tour of the Alps where he won a stage, the 37-year-old rider who was due to lead the team into the Giro d'Italia.
One of the best stage racers in the world, Scarponi's greatest victory came in 2011 when he won the Giro d'Italia overall having won many stages in previous years.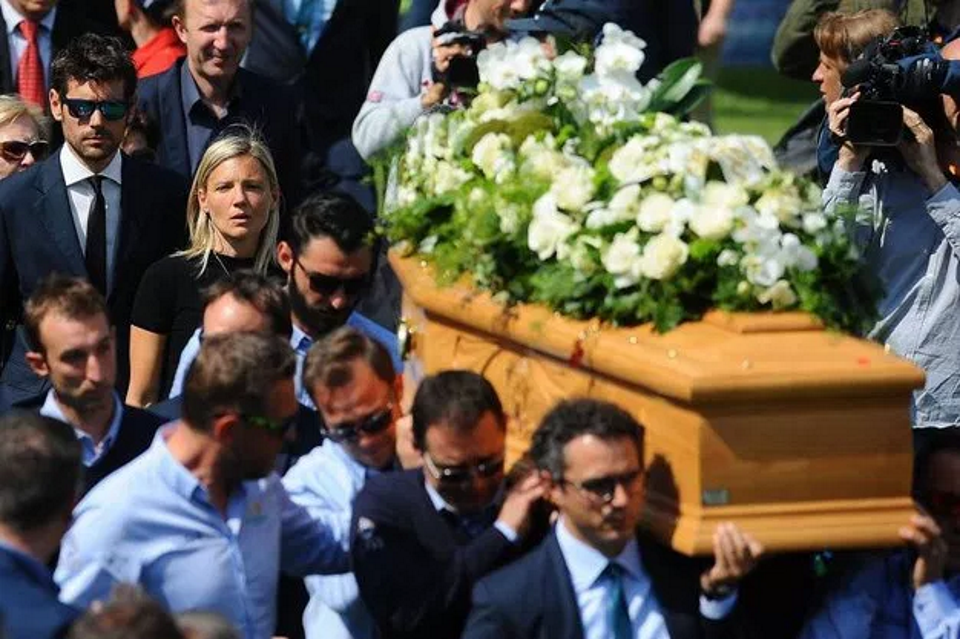 Anna Scarponi thanks Cycling Fans in an Open Letter For Xmas
Anna Scarponi has quietly mourned the loss of her partner with her two young boys, remaining out of the spotlight, ss the holidays approached, she wanted to thank everyone for their support.
"For the first time since that tragic day of April 22 I'm able to do what I'd wanted and should have done but that was difficult because it forced me to think about that damned day: the loss of Michele and the opening of a wound that will never heal.
With this short letter I'd like to thank you the whole cycling family for their huge show of real support with real warmth and sensitivity. I've managed to personally thank some friends and people I know but I also want to truly thank everyone who showed their support.
Thanks to everyone's affection we've never felt alone or abandoned in this dark and difficult moment. You warmed our hearts in thousands of ways: from simply being there to help in other ways.
I'm obviously writing this on behalf of my little treasures Giacomo and Tommaso. Thanks to your help and support I'll be able to tell them about their dad and how much he was loved by everyone.
This will be our first Christmas without Michele but I still want to wish you happy holidays. Happy Christmas and happy New Year to all.
Thanks again from the bottom of my heart.
Anna. "
VIDEO: GranFondo Michele Scarponi
For more details of the Gran Fondo next April, please visit: http://www.michelescarponi.it/granfondo