Interview: Ian Boswell at the Vuelta and the inaugural Peacham Fall Fondo
We had the pleasure of spending five minutes chatting to American pro cyclist Ian Boswell who rides for WorldTour outfit Katusha-Alpecin on the eve of the Tour of Spain aka "La Vuelta"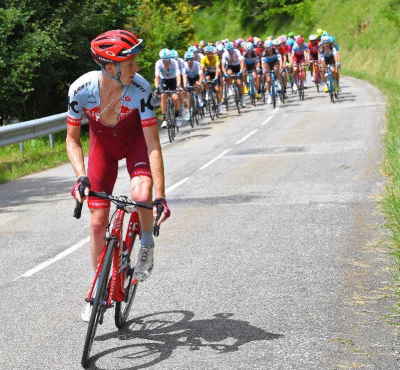 What's it like riding with Katusha Alpecin?
I'm really enjoying it, a great team of professionals.
I came to Katusha for more opportunities and responsibility, I enjoyed my time with Team Sky, it's just natural career progression really - my pro career so far sort of just "happened".
What's the team's plan at the Vuelta?
IInur Zakarin is leading the team, last year he came third overall. It would be great for the team to deliver him back onto the podium.
I'll be there to support him in the high mountains.
What do you think of this year's race?
It's pretty standard Vuelta stuff, lots of mountain top finishes, some very short and punchy - which favors more aggressive racing.
Is the Vuelta your last race of the season?
I've had a great season so far and rode the Tour de France, not sure, I could be selected to ride for the United States at the World Championships in September.
What's it like living in Peacham, Vermont?
Gretchen and I moved there last May and love it, it's more rural with a great local community.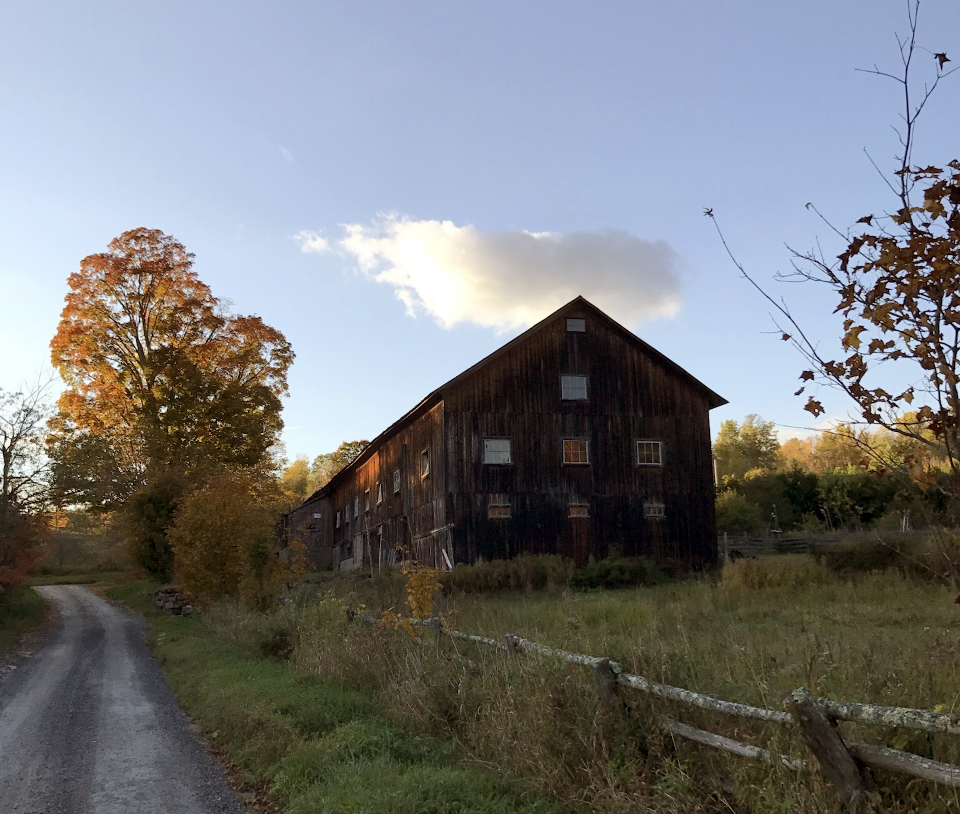 How did you come up with Peacham Fall Fondo presented by Wahoo?
Gretchen has been able to get involved with the local community, however I'm away racing alot, so the Peacham Fall Fondo is a way for me contribute in a cool way.
Cycling wise, it's amazing! The roads are very quiet, if you don't know Vermont, 60% of the roads are really well maintained dirt packed roads.
The course is a combination of 4 or 5 of my favorite training rides, past lakes with incredible views of the White Mountains and will also go past the site of the proposed pavilion. An experienced rider can rock up on their road bike, maybe take the bends a big easier, the roads are that well maintained. Of course a gravel bike would be ideal.
>> Wahoo Fitness Partners with Katusha-Alpecin Pro Ian Boswell for Inaugural Peacham Fall Fondo <<
With well over $2,000 in raffle prizes do you have any places left!?
With the ride taking place October 13, we've got 70 riders registered already, places are limited to just 200 riders for the first year, and it would be great to have that many guests.
We've got some really neat prizes on offer from a whole host of gracious sponsors including Wahoo, Oakley, Rapha, Neat Cleats and North Face to name a few. We've even got shampoo from Alpecin.
One $5 raffle ticket could easily land a lucky entrant over $100 in cycling swag!
So what's the payback?
All profits from the ride via entry fees and raffle tickets will go to the support the construction of a pavilion located in the center of Peacham which will be used by the whole community to host a vast range of activities, events and future Peacham Fall Fondo's.
Anyone taking part in the second year will see where the funds raised actually go, which I think is kind of cool?
The 2018 La Vuelta starts tomorrow with a short 8km individual time trial around coastal town of Malaga and finishes 21 stages later on September 16 in Madrid.
Ian will update us as he goes.
To enter the Peacham Fall Fondo, please visit https://www.bikereg.com/peacham-fall-fondo