What is Tour de Summer Camps?
The Jewish Federation's Tour de Summer Camps is a cycling event that raises significant funds to send more kids to Jewish summer camp
Collaboratively, we help local families offset the cost of Jewish summer camp and give more children the opportunity to explore their Jewish identity's and create a lifelong connection to our Jewish community!
Last year we were able to raise $1.2 million to give more kids the chance to experience Jewish summer camp! Research tells us that kids who have attended Jewish summer camp are much more likely to identify as Jewish when they are adults and be involved in the Jewish community. Our goal is for provide more children with this experience that lasts a lifetime!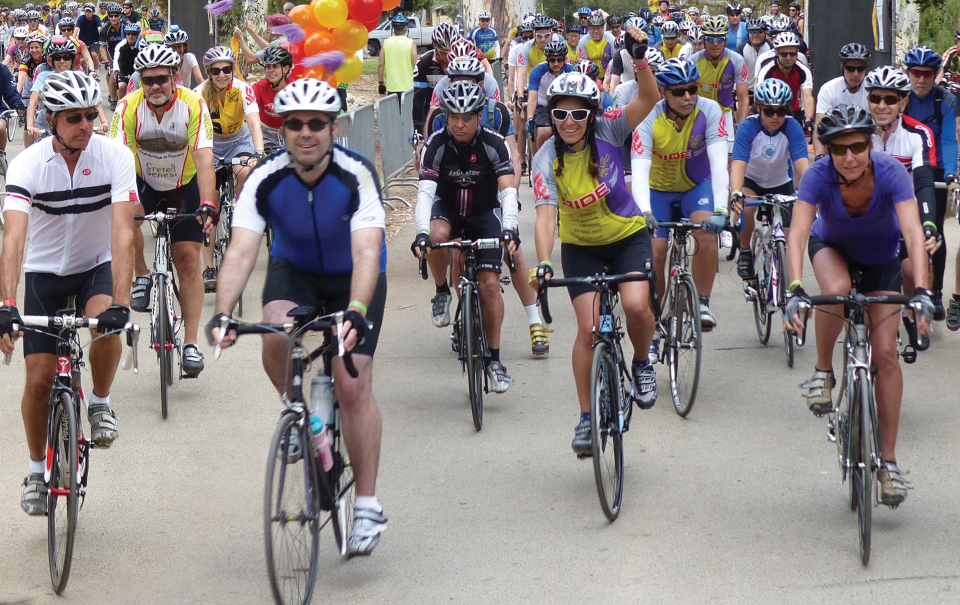 About the Ride
You must be 16 years or older to ride in Tour de Summer Camps, but everyone can participate as a virtual rider! Whether you are a beginner or an expert you can join our adventure and take on the challenge of an 18-mile, 36-mile, 62-mile (Metric Century), or 100-mile (Century) ride! You can also, for the first time in Tour de Summer Camps history, Cycle at Camp with our Fly Wheel bikes at 9:30 a.m., 10:30 a.m., or 11:30 a.m. All proceeds go towards sending more kids to Jewish summer camps!
Bike Registration Information
| | |
| --- | --- |
| Schedule | Registration Fee |
| July 1st – September 30th | $45 |
| October 1st – Event Day | $55 |
Cycle at Camp Registration Information
| | |
| --- | --- |
| Schedule | Registration Fee |
| August 29th – September 19th | $35 |
| September 20th – September 30th | $45 |
| October 1st – Event Day | $55 |
Contact Us
Email: info@tourdesummercamps.org
Phone: (818)-707-8866
Website: https://www.tourdesummercamps.org