Colorado's Wildest Ride: The West Elk Bicycle Classic
Experience traffic free roads, breath-taking views and the iconic climb of Kebler Pass at this epic Gran Fondo
The West Elk Bicycle Classic is an annual fundraiser that takes place in Gunnison, Colorado on September 1st, 2019.
The ride has two distances of 52 and 135 miles that will suit a wide range of cycling abilities. The routes circumscribe the West Elk mountains from Gunnison to Crested Butte on rustic, traffic free roads with breath-taking views and includes the gravel climb of the legendary Kebler Pass, an experience every cyclist should have on their Bucket List.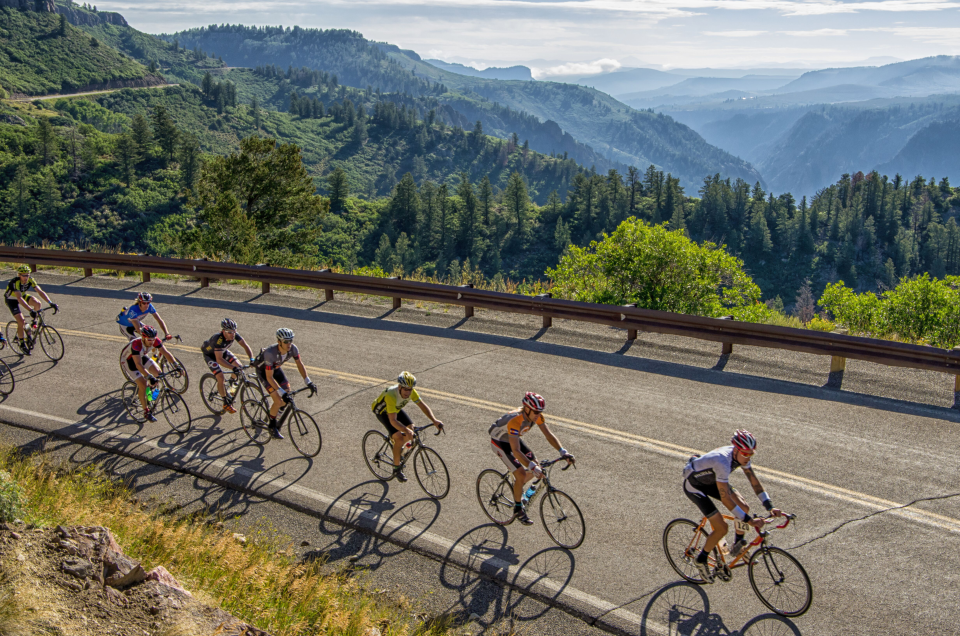 In true Gran Fondo style, you'll leave in a mass start from Western Colorado University, complete with barricades, banners, music and an announcer. You'll get that Pro Challenge experience as you line up with recreational and professional racers alike, which includes official timing and scoring, marshals and epic finish line on Kebler pass too!
The 52 mile Raghorn Loop Medio Fondo is classic Gunnison country. While shorter, it is still challenging with incredible views on the gravel climb to the top Kebler Pass via the steep gravel Ohio pass but not as much of a commitment.
The West Elk Gran Fondo is a gruelling 135 mile ride that features nearly 10,000 feet of climbing. It has become a real classic over the years, with a "never say quit" mentality that riders must bring to the table. It features the climb and descent of the breath-taking Black Canyon of the Gunnison before reaching the finale, which culminates with the 5500' climb of iconic Kebler Pass from Paonia, CO at nearly 70mi.
VIDEO: 2015 West Elk Bicycle Classic Highlights
Both routes are extremely well supported, with up to seven sponsored aid-stations. The Raghorn Loop Medio Fondo features three well placed stations and the West Elk Gran Fondo seven - to keep fuelled up and fighting fit for the whole day.
Both routes feature some hard packed gravel roads, mainly on the final climb of Kebler Pass that can be ridden on a normal road bike, slightly wider tyres recommended.
SAG vehicles and medical support on motorcycles will be on course to assist with mechanicals and any needs. You can drop off a small duffel bag at the start or Aids to be transported to the finish in Crested Butte.
Riders will all receive a finisher's medal (or an under 8 hours medal for crushing the West Elk Gran Fondo!). Claim your medal on top of Kebler Pass and then descend with pride to the after party in Crested Butte's town park where you can celebrate conquering Colorado's wildest ride with beer supplied by High Alpine Brewery and food! There will awards for top 3 women and men in each course.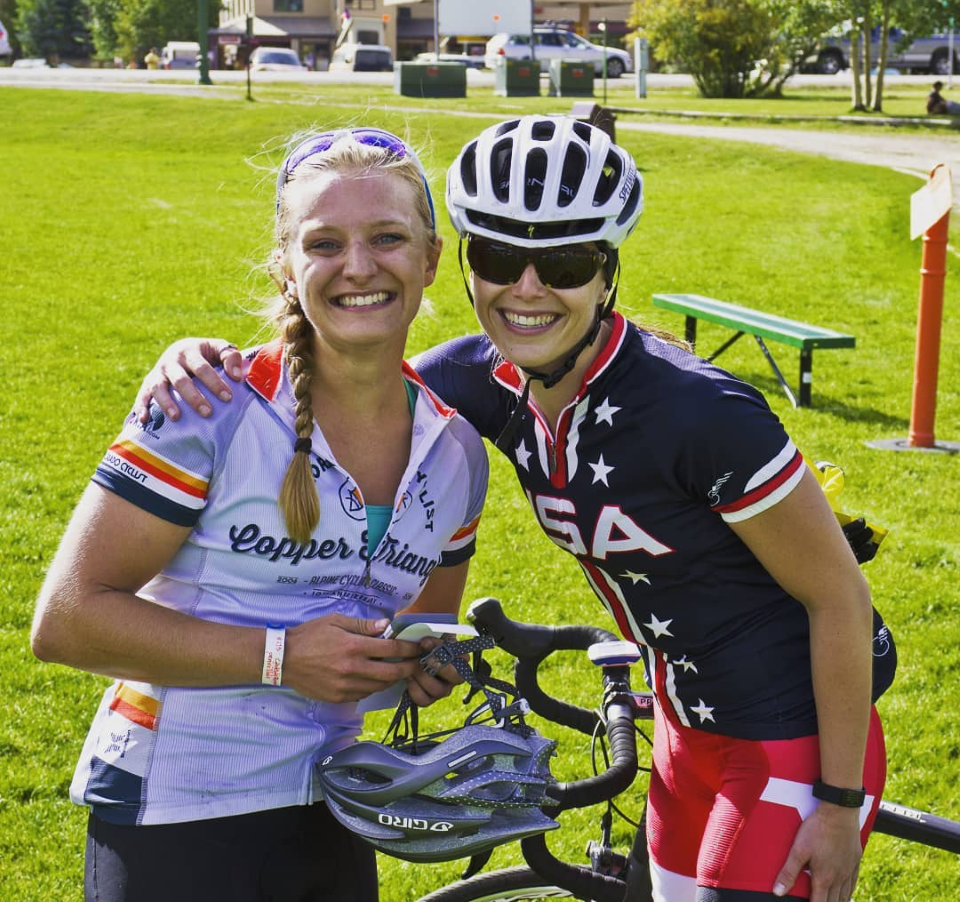 Riders will also receive custom grocery bag and a water bottle. Additional swag including fit custom kit, T-shirt or a pair of socks available for purchase at registration.
Proceeds from the event will benefit the Western Colorado University Atheletics, Type I Diabetes research, Sharon's Kids in Crawford and other local kids groups.
There is a huge range of camping and accommodation available with a 15% discount for riders at the Comfort Inn (*subject to availability). Shuttles will run periodically throughout the afternoon, post ride, between the finishing party in Crested Butte and Gunnison. *This shuttle requires an advanced reservation.
Jarral Ryter, CO Race Director stated "We like to see how far we can go and who can go the fastest. When Dave and I first decided to put this event together, we knew it would be one of the longest rides many of you may have ever attempted."
"Throw in monster climbs and we have created a challenge that will provide lifelong memories and new friends. In a world where freeways and stoplights are the norm, you also very rarely get to ride 130+ miles on rustic, traffic free roads in amazing surroundings and only a couple of stop signs and no traffic lights."
We love this route and know you will too!"
Register Now and Save!
For detailed information please visit https://www.westelkbicycleclassic.com
Register by Friday July 19 before prices increase.