Greater MetroWest NJ's second annual Tour de Summer Camps Announced
Jewish Federation of Greater MetroWest NJ's second annual Tour de Summer Camps NJ is taking place on Sunday, September 22, 2019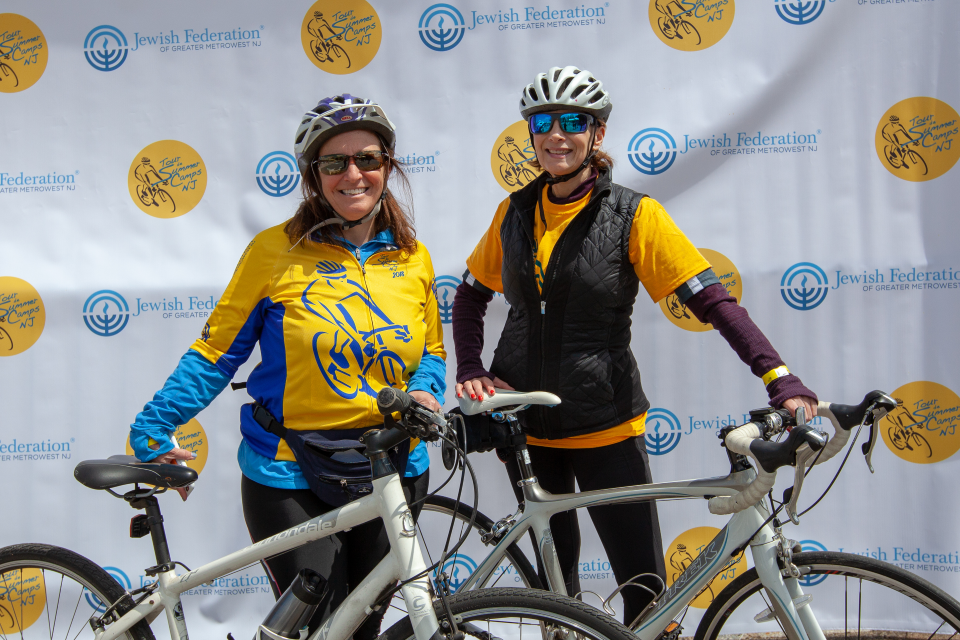 Whippany, NJ, June 28, 2019 — Proceeds of this community cycling event will make it possible for more children across Greater MetroWest NJ to attend Jewish summer camp through One Happy Camper grants and need-based scholarships. Registration for riders is now open.
The Tour de Summer Camps is a great way to spend a Sunday with your friends and family on a fully supported ride on scenic and less-traveled country roads in Northern New Jersey. For the more experienced rider, there's a 62-mile route with nearly 4,000 feet of climbing. Intermediate riders may opt for the 32-mile route with significantly less hills, and novice riders can choose the 18-mile route with only 800 feet of climbing.
The routes take riders through the Great Swamp Wildlife Preserve and the Jockey Hollow Revolutionary War encampment site, with a rest stop at the Raptor Trust wildlife rehabilitation center.
The ride begins and ends at the College of St. Elizabeth in Madison, NJ. The fee is $75 for early bird registrants and $95 as of August 22. To register visit www.tourdesummercampsnj.org.
For more information about the event, including details of the day, location, and sponsorship materials, visit the Tour de Camp NJ website at www.tourdesummercampsnj.org. For any additional information contact Fara Gold at fgold@jfedgmw.org or (973) 929-3179.