Source Endurance presents the 5th Canyon Belgian Waffle Ride Survival Camp: San Diego 2020
The hugely popular BWR Survival Camp returns allowing riders to preview the official 2020 BWR route over three days of reconnaissance January 17-19, 2020
San Diego, California - The Belgian Waffle Ride (BWR), the most unique cycling event in the country, is now in its ninth year of existence. This year's edition of the Spring Classic (May 3rd 2020) will offer the same type of insanity, challenge and the unparalleled experience that the event has become infamous for—complete with pain, suffering, ecstasy and agony!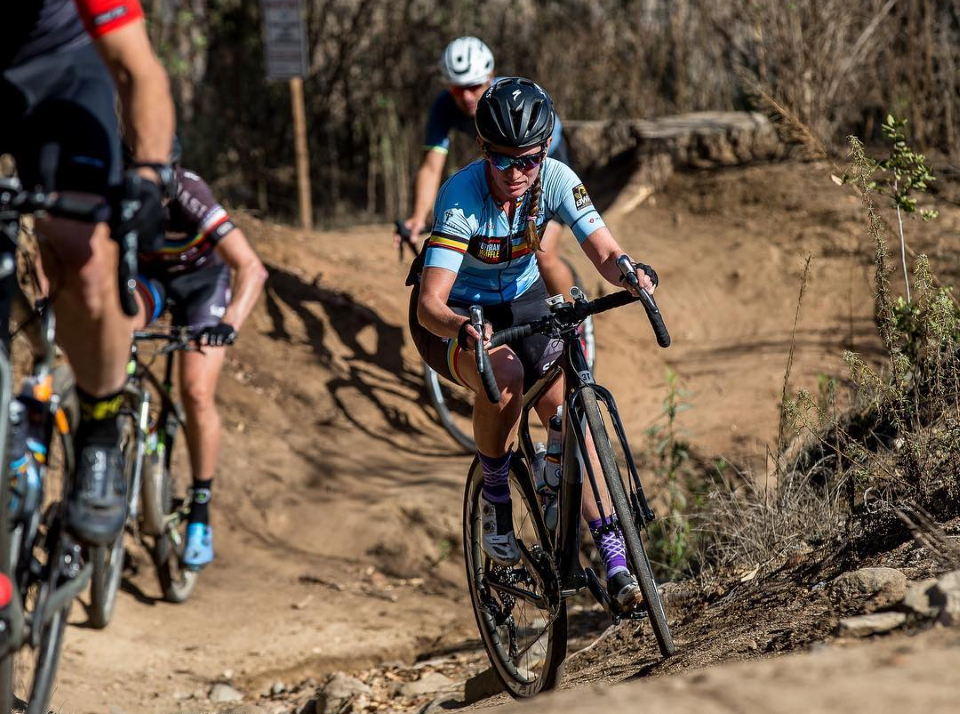 With over 1,700 riders last year and more expected this year, BWR has grown dramatically over the years, both in participants and prestige making it the marquee mixed surface event in the North America.
It is also the most publicized and covered cycling event on the west coast, only outdone by the Tour of California, with media coverage from myriad television channels, Sports Illustrated, Het Laatste Nieuws, the largest newspaper in Belgium, the Huffington Post, Velo News, Road Bike Action and virtually every cycling media outlet in the country!
The BWR offers this growing and special breed the type of experience that requires months, if not years, to train for adequately, while requiring technical bike handling skills and, more importantly, the right equipment and nutrition to survive.
Enter: The BWR Survival Camp
"The focus of BWR Survival Camp will be to allow the riders to preview and beta test the official 2020 BWR route over three days of course reconnaissance."
Together BWR and Source Endurance serve up an incredible array of gravel and mixed terrain experience in the disguise of a superb fitness camp. This camp is designed to illicit your respect of an event the caliber of BWR. The BWR typically sees over 40% attrition according to event founder, Michael Marckx and 2019 was no exception. The BWR Survival Camp boasts OVER 95% success completing the Waffle and Wafer Rides. With an expected camp total around 160 miles, and over 12,000ft of demanding climbing, the BWR Survival Camp will challenge everyone!
VIDEO: The BWR Survival Camp
"Being at a Source Endurance Camp is like being a Professional, but without all the Pressure or Hype"
You'll have access to hydration and nutrition products as you embark on epic training rides on memorable routes with Source Endurance coaches and staff. Throughout the day, support vehicles will supply everything you could need to keep riding. No matter what your fitness level, we will make sure you are challenged but never overwhelmed.
Our instructors will divide riders into groups based on ability, while maintaining a 1:4 ratio, and guide you through the 2020 BWR course providing professional insight on training, nutrition, strategy and skills development. Our instructors are arguably an assembly of some of the best in the U.S. regarding riding, racing, and coaching gravel events, including BWR Founders, Source Endurance owner Adam Mills, and multiple previous BWR winners.
Off the bike, riders experience a pro-style camp without the performance pressure. Survivalists' bikes are tuned daily as they enjoy gourmet meals, stories with new friends, and additional instruction through presentations on training, nutrition, strategy and more. Survivalists also receive over $1000 in-value from our partners including but not limited to use of a Canyon bicycle, IRC Tires, a BWR entry and preferred start position, and discounted coaching options through Source Endurance.
Source Endurance will do all the work as you have the opportunity to rest and recover and truly focus on making sport your top priority for a little while.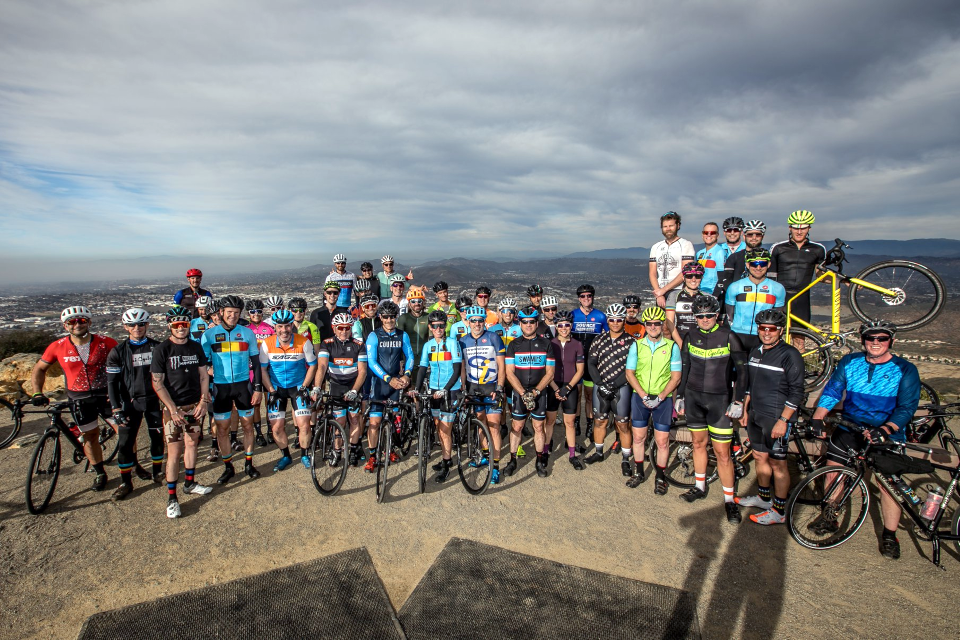 Registration Includes
- BWR entry (no backing out)
- Preferred start position at BWR
- BWR/Source Endurance Jersey and Bibs by Castelli
- Lost Abbey Belgian Ale
- The 2020 Belgian Waffle Ride Course Unveiling Banquet
- Exclusive deals from BWR and camp partners
- Pre-ride coffee, bagels and scooby snacks
- Neil Shirley brain picking seminars
- Phil Tinstman Pole Dancing Lessons
- Danny Munson photos of riders in action and pole dancing with Phil
- Special Tips on how to avoid the dreaded Purple Card by MMX
- Training Tips and survival strategies from Source Endurance
- BWR course preview and testing details first hand
- Daily bike cleaning and tuning
- Ride nutrition
- New, lifelong friends!
Register NOW to Secure a Place
Due to demand, all four previous editions of the BWR Survival Camp sold out in advance and places are limited.
The camp is priced at $1699 USD and registration is now open. A deposit can be provided to secure your place!
For detailed information, please visit: https://belgianwaffleride.bike/pages/survival-camp or click the button below to register.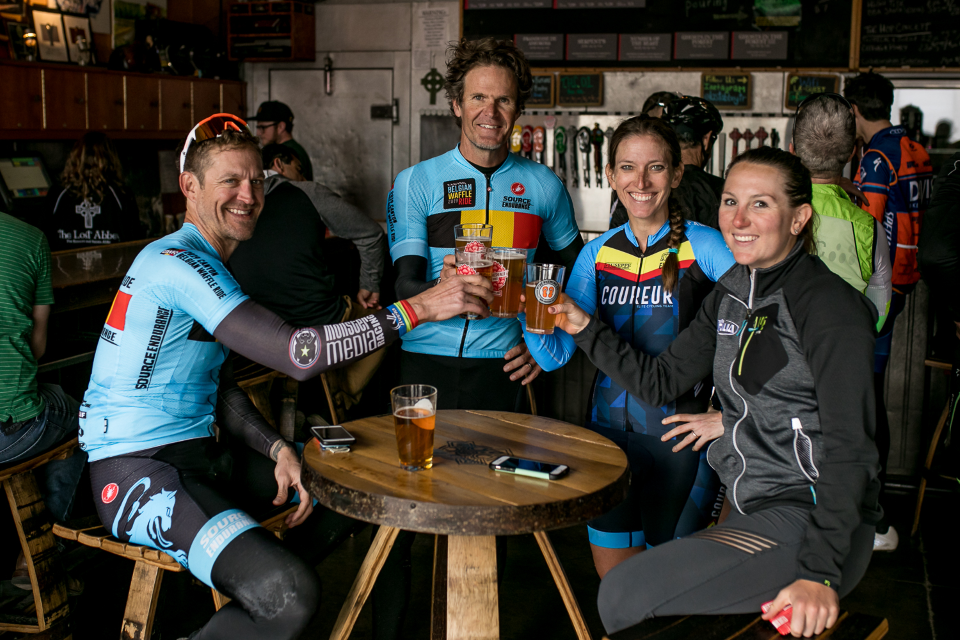 About Source Endurance
Source Endurance is one of the top cycling coaching consulting firms in the United States and coaches numerous professional riders, national champions, and Belgian Waffle Ride Survivors.
Their Mission is to facilitate the accomplishment of each athletic, performance and competitive goal for every client. They do this by offering highly effective training and nutrition advice.
They are dedicated to the activities and lifestyles that make an endurance athlete and work tirelessly to prepare each client for success on event day.
Web: https://source-e.net
Facebook: https://www.facebook.com/Source-Endurance-36827316543
Twitter: https://twitter.com/SourceE
Instagram: https://www.instagram.com/sourceendurance