An Original Bike Facing Format – The Best of Both and Mixed Surface Showdown
Taking place in Bend, Oregon on August 29-30, 2020. For many, it's already a tradition. Since our debut in the summer of 2018, the Best of Both dual-discipline bike race has brought a community of biker riders and racers together from across the nation to test their fitness, endurance, and skills, on some of the most diverse and beautiful landscape in North America.
"Our vision to create an original and challenging format that welcomes competitive and recreational cyclists remains solid. The premise of "Compete to win, or ride to finish" on beautiful, diverse, and challenging courses, both on and off the road." Dom Phipps - Race Promoter
VIDEO: Discover Orgeon's Best of Both Worlds Ultimate Dual-Discipline Bike Race
Day 1 – Saturday August 29th : The Best of Both Dual Discipline Bike race
The Best of Both courses split down to 62-road miles, and 23 off-road miles, combining a little under 6,000 feet of ascent. Riders can switch from a road bike to a mountain bike at the transition point or take down the entire 85-miles on one bike in our "single-steed" category.
We start on the road. The course navigates a loop around Mount Bachelor with the ever-present panorama of the snow-capped Cascade mountains. The road loop ebbs and flows, climbs and descends on fortified high-altitude pavement and gritty, chip sealed rural forestry grades. Riders wind up through the network of lakes and dense steeple-pine forestry, entering the Cascade Lakes Highway, and summiting Mount Bachelor on its highest paved surface at 6,400 feet. Our off-road course combines diverse, fast-flowing single-track, with rock gardens, and swoopy tunnels of pine that go with, and against gravity. The course environment evolves with each passing mile, with a climb back to Wanoga and the finish arch.
Our "Open" Men and Women's solo categories put racers onto the road at 9 am, followed by the Single-Steed , one-bike racers, the Master's Men and Women, the Team Relay, and Doubles riders. For those who don't want to race, consider our "challenge ride," a full-course, Fondo-style event with feed stations, and mechanical support. Take in the wonder of the region with your head up and your crew.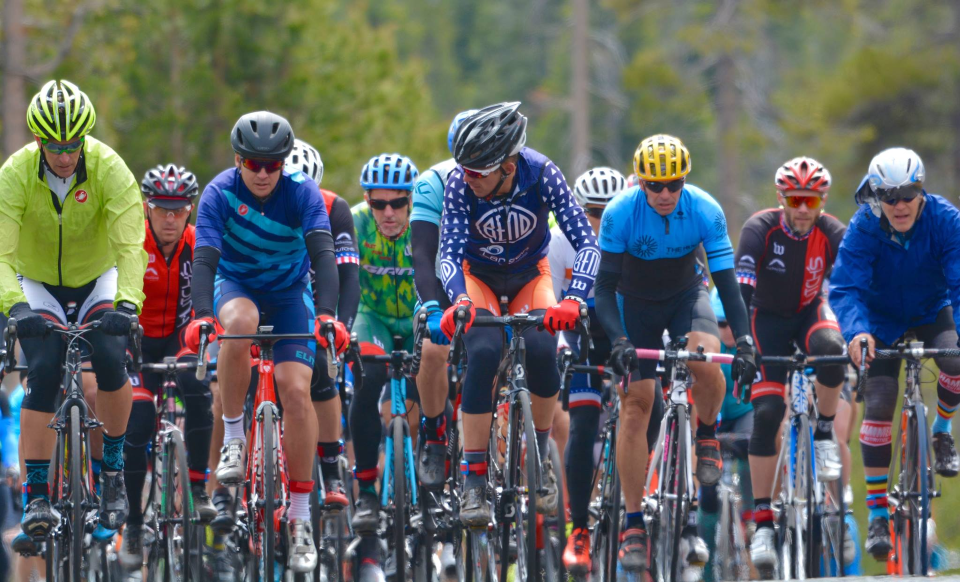 Day 2 – Sunday August 30th : The Mixed Surface Showdown
Going back to basics: in 2020, the Best of Both transitions to become a full weekend event, and our second day is as equally unique as the first. Following on from the success of the "Single Steed" one-bike category in 2019, we introduce a new format that puts the ability and fitness of the rider above the tech. The Mixed Surface Showdown is a simple, yet demanding bike racing challenge by design. For over 100-years, bike racers have saddled up and pedaled over the most challenging, remote, and diverse terrain in the cause of victory. It stands to reason that regardless of technology, weight advantages, aerodynamics, and geometries, that it's ultimately the rider that dictates the winning margin. He or she is the unknown factor - legs vs. Legs, heart against heart, mind over meltdown.
The format: The Mixed Surface Showdown challenges bike racers to traverse a 32-mile course on rural roads, undulated Oregon gravel, and hard-pack forestry roads. To sweeten the deal, we introduced a few sections of diverse single-track with rocky (hike-a-bike) sections to break up the action. Choose your weapon for this burly task - a full-on gravel rig? A stealthy CX bike? A hardtail or full suspension mountain bike? Choose wisely because it's a one-bike deal.
For more information and to register at www.racethebestofboth.com