Join The Garden State Fondo Community Each Week On Zwift
Now hosting Zwift Meetups for the benefit of the cycling community at large to meet and chat each Thursday, Saturday and Sunday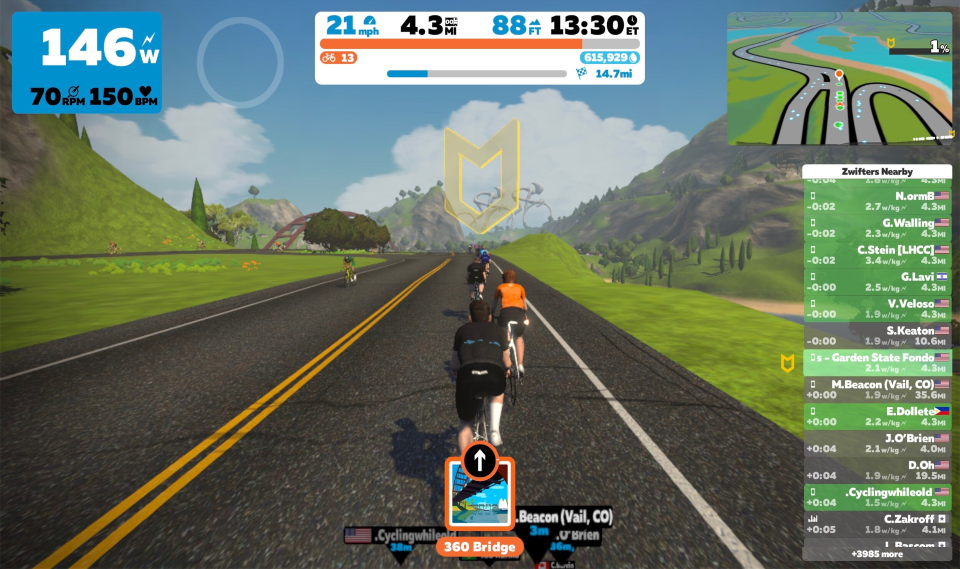 Garden State Fondo, awarded #1 USA Gran Fondo multiple times is home to the most diverse and inclusive cycling community in America. The event re-invented and popularized gran fondos in the U.S. by being the original gran fondo to introduce the timed-climbs format. Now, the Garden State Fondo brings its outstanding community to Zwift!
Whether it be cruising on the incredible rolling hills of Central New Jersey or exploring the virtual world of Zwift, Garden State Fondo is about true New Jersey hospitality, that's open, diverse and authentic.
Now hosting Zwift Meetups for the benefit of the cycling community at large to meet and chat each Thursday, Saturday and Sunday. The good news is: you don't need a flat fix kit. The bad news is: there's no coffee stop. Visit our blog to find out how to join the rides, jump in the chat, and let us know where you're riding from.
Let's stay together, from afar, and hit some rolling hills!