France offers €50 Euros to cyclists to boost cycling after the lock-down
France will contribute 50 euros towards bicycle repairs after a nationwide coronavirus lockdown ends on May 11, taking an innovative step to encourage cycling and keep cars off city roads as the bicycle becomes "the queen of deconfinement"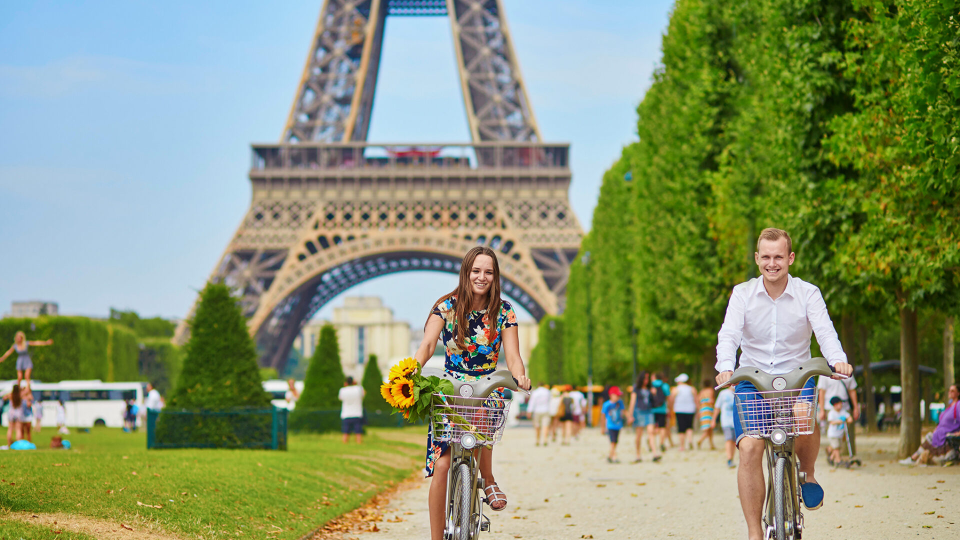 Environment minister Elisabeth Borne announced on a €20 million euro plan for repairing bicycles, installing temporary bike parking spaces and financing cycling coaching sessions.
Borne said the government will also accelerate a programme allowing employers to cover up to €400 of travel costs of staff who cycle to work.
"We want this period to be a new stage towards a cycling culture and we want the bicycle to be the queen of deconfinement," Borne said on Twitter.
France's sports ministry also said that joggers and cyclists will have to stay at least ten metres from one another once the lockdown is lifted. Riders will have a time limit to cycle, must do so within 100-km of home and can't roll in groups bigger than ten. Professionals must do their training alone.
French cycling federation, which will coordinate the bike repair program, said the government has prepared 300,000 cheques worth 50 euros for the repair program and said the scheme would be extended if it is a success.
"Cycling can contribute to preventing a second wave of the coronavirus pandemic," FUB's president Olivier Schneider said.
Paris and other cities are also planning to create new bike lanes by taking space away from car lanes.
France, Italy and Spain set to lift cycling restrictions on May 11
France, Spain and Italy are expected to lift cycling restrictions soon after many professionals were caught up in the restrictions last month.
Italian Prime Minister Guiseppe Conte announced in a public address that Italy would be entering 'Phase Two' of easing the current lockdown as individual athletes will resume training, and people can do sports in wider areas as of Monday 4th May.
Conte also announced that sports teams can hold group training sessions from 18th May but didn't offered a date for a return of the sporting events.
Spain is now allowing children under the age of 14 out of their homes for the first time in six weeks, while adults should be allowed back outside, including to ride their bikes, in May.
Just like Italy, the French government announced an ease on lockdown restrictions this week, including cycling, from May 11 .
This easing of the lockdown encompasses not only professional athletes but amateur cyclists, too.
Italy was the first European nation to introduce strict measures and has been under nationwide lockdown since March 9. It has been one of the worst affected countries in the world with the coronavirus with more than 200,000 confirmed Covid-19 cases.
French Cyclists must also stay at least 10 metres apart.
The French sports ministry has now published the list of restrictions on cycling.
Individual sports can be practiced outside from May 11 in authorised open spaces, but only if people respect the rules of social distancing.
Activities can be done without a time limit, within 100km (60 miles) from your home, and with no more than 10 people.
Cyclists must also stay at least 10 metres apart.
The French sports ministry has also issued guidance for professional athletes living in the nation, like Chris Froome who lives near Nice.
Professionals have permission to resume high-intensity exercise from May 11, but exclusively by exercising on their own and while respecting distancing.
French Prime Minister Edouard Philippe recently announced that no major sporting events (more than 5,000 people) can take place before September, which could impact the Tour de France, due to start on August 29.
France, Italy and Spain are all expected to ease their strict lockdowns next month.
Meanwhile in the UK lockdown conditions remain in place, however we have experienced far less stringent rules, with people still allowed to exercise outside once a day.