Idiots Guide to the Cheapest setup to get going on Zwift
Burn fat, get stronger and save $$ CASH $$ without leaving the house during self isolation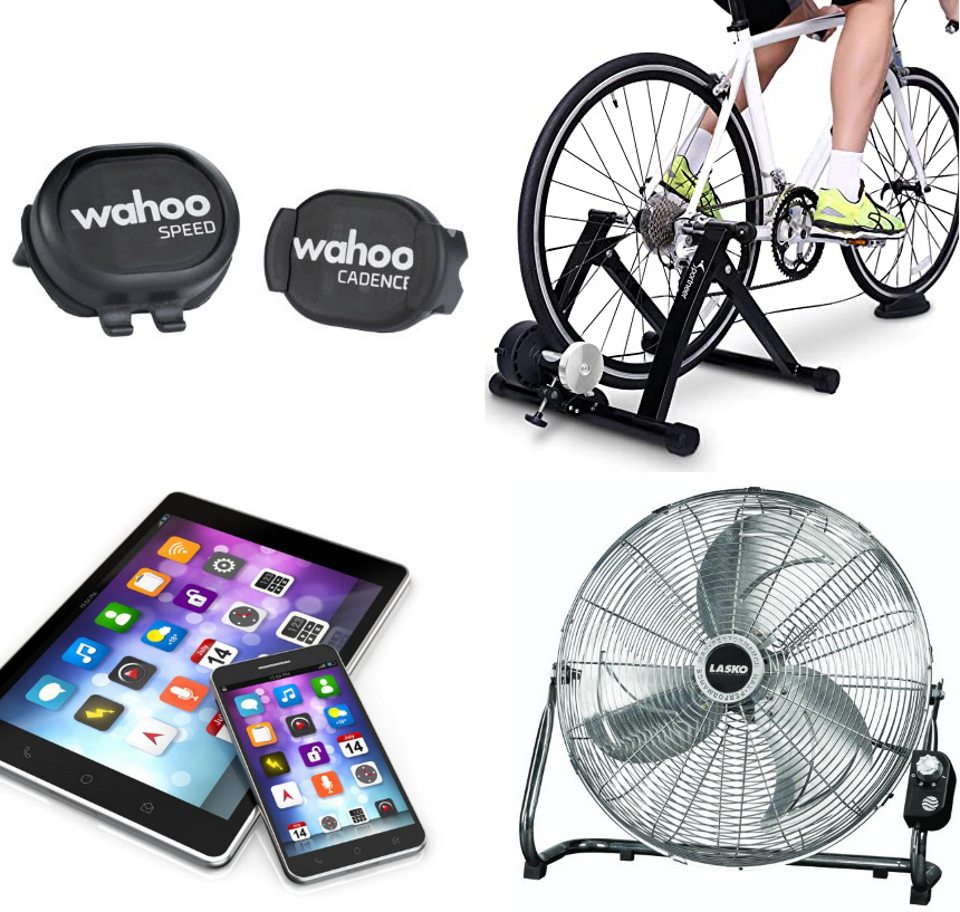 Whether you call it cycling or a spin class, pedalling a bike is one of the best ways to improve cardio health, lose weight and protect your mental health through exersize.
Zwift is an indoor training app that links your turbo trainer or indoor exercise bike to your computer, smartphone or tablet. Pedaling your bike powers a customisable avatar around one of the app's five virtual worlds, each with its own network of roads.
Online virtual cycling game Zwift is great not just for taking the boredom out of indoor training, is so realistic, it will take you and your training to another dimiension, where you can join your friends, group rides, virtual events and races and ride with growing numbers of pro riders too.
What do I need to get Started?
To get up and running, here's the simplest and cheapest option:

Your bike


A basic indoor trainer or set of rollers


A fan to keep you cool


A compatible computer (PC or iMac), smartphone or tablet with Bluetooth or ANT+ (or an ANT+ USB dongle)


An ANT+ or Bluetooth speed/cadence sensor measurement device (or on the more expensive side, a smart trainer or power meter)


A Zwift account
If you're using an iOS device, then connecting devices is via Bluetooth only, which saves you buying a ANT+ USB dongle.
ANT+ or Bluetooth Measurement Sensor
Without a smart trainer that measures your power you'll need a speed/cadence measurement device. Order one online and get it delievered to your door.
Any Bluetooth or ANT+ speed sensor will work and they are very easy to install and connect to your computer, smartphone or tablet.
If you are just using a speed/cadence sensor, then Zwift has two methods of calculating your watts.
If you own a trainer that Zwift has tested, this can be a fairly accurate way of measuring power, however in-game wattage will be capped at 1,200 watts.
If you have an unsupported trainer, Zwift will try to make a rough calculation based on your wheel speed using your sensor. Your in-game wattage will also be capped at 400 watts, which isn't a great long-term solution, but gets you up and running!
You might want to invest in some kind of stand for your phone, tablet or computer positioned in front of you or on your handlebars. You can just as easily make do with a table, chair of shelf.
Finally, you're going to need a fan. A cheap desktop fan will work fine, experiment with getting it in the right position.
You'll find that you'll sweat a lot more, so something under your bike or rollers, like a cheap yoga mat of old piece of carpet will do.
Have a spare towel and sport drinks to hand.
How do I sign-up to Zwift?
Visit the Zwift website to sign-up for a FREE 7-day trial. After your trial period ends, Zwift costs £12.99 / $14.99 per month.
You can use a iMac or PC to create an account or use a compatible tablet or mobile device via the Zwift app, which is available through the Apple App Store or Google Play