Zwift to release 2018 UCI Road World Championships Zwift Course
Zwift, the global online training platform for cyclists, has joined forces with the Organising Committee of the 2018 UCI Road World Championships as an Official Supplier to release the 2018 UCI Road World Championships Zwift course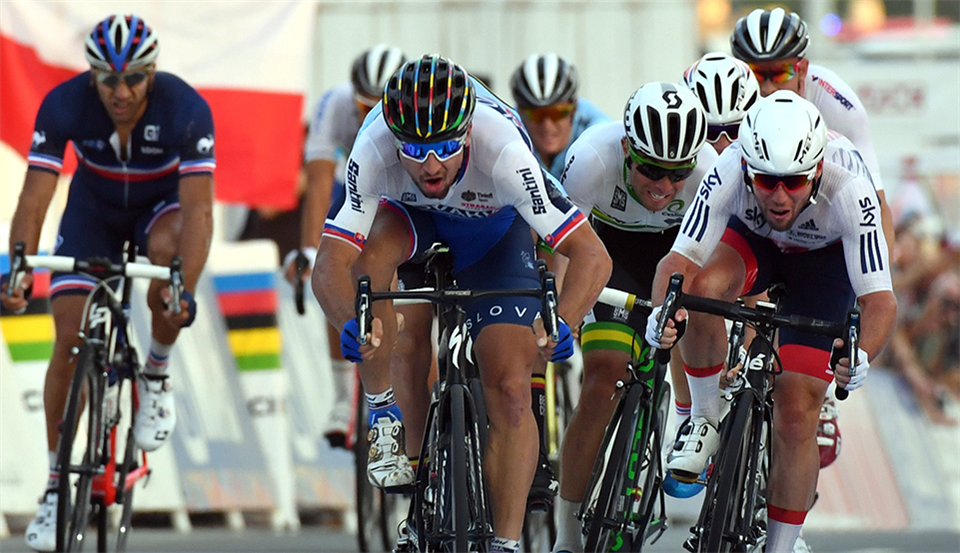 Arguably the hilliest UCI Road World Championships in a generation, Zwift's new world will be eagerly anticipated by amateurs and professionals keen to recon the mountainside location.
Zwift's Innsbruck course will focus on the 15 mile (24km ) Olympic Lap, tackled 7 times during the Men's road race and 3 times during Women's road race.
It includes the 5 mile (8km) climb through the scenic town of Innsbruck, the Capital of the Alps.
"This course is something we've not seen at the UCI Road World Championships for many years and will translate into something incredible for our Zwift community." adds Eric Min, Zwift Co-Founder and CEO. "It's going to be fantastic to be riding alongside World Championship contenders conducting their course recons on Zwift. I can't wait."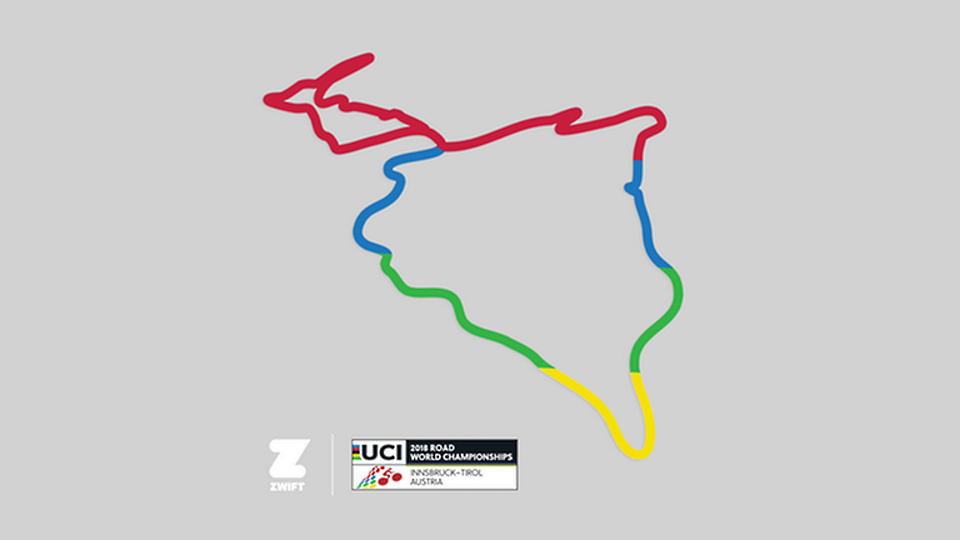 The timing of the release of the Innsbruck-Tirol course on Zwift serves as a fantastic training tool for the world's best cyclists who can use course familiarization, a technique used by Formula One drivers, the first time cyclists using Zwift will be able to benefit from the same level of training and preparation.
"This has the potential to be truly groundbreaking for the national teams." says Austria's Bernhard Eisel of Team Dimension Data. "The lead contenders will certainly be performing course reconnaissance in the coming months, as is the norm. However, what is new is the ability to repeatedly train on a key segment of the course and understand when the best moments to attack will come. For riders such as myself, who will serve as supporting riders, we need to understand when the critical moments of the race will come and ensure our leaders are in the best position possible. And it will be super motivating to prepare alongside Zwifters from all over the world."
"Legacy is an important consideration for any host city" says Esther Wilhelm, Head of Communications of the Organising Committee in Innsbruck. "Zwift will help us to enable more people worldwide to experience the challenges and beauty of Innsbruck-Tirol. The World Championships will be a celebration of the fantastic cycling here. Zwift will be the perfect platform for people to train for their next cycling holiday or sportive event here in Tirol."
In the coming weeks, Zwift will announce plans for 'pop up' activations at Innsbruck during the 2018 UCI Road World Championships. These will provide an opportunity for the Zwift community to meet in person and for the brand to engage face to face with the thousands of visitors expected to attend the live events in Innsbruck.
The new 2018 UCI Road World Championships Innsbruck-Tirol Course will continue to live on Zwift long after the championships have concluded in September this year.