RBC GranFondo Whistler announces 12 Day Challenge Week 2 Winners!
Together, Fondo Fans 1,506 riders rode an incredible 150,168km over the 12 days, submitting over 1600 photos!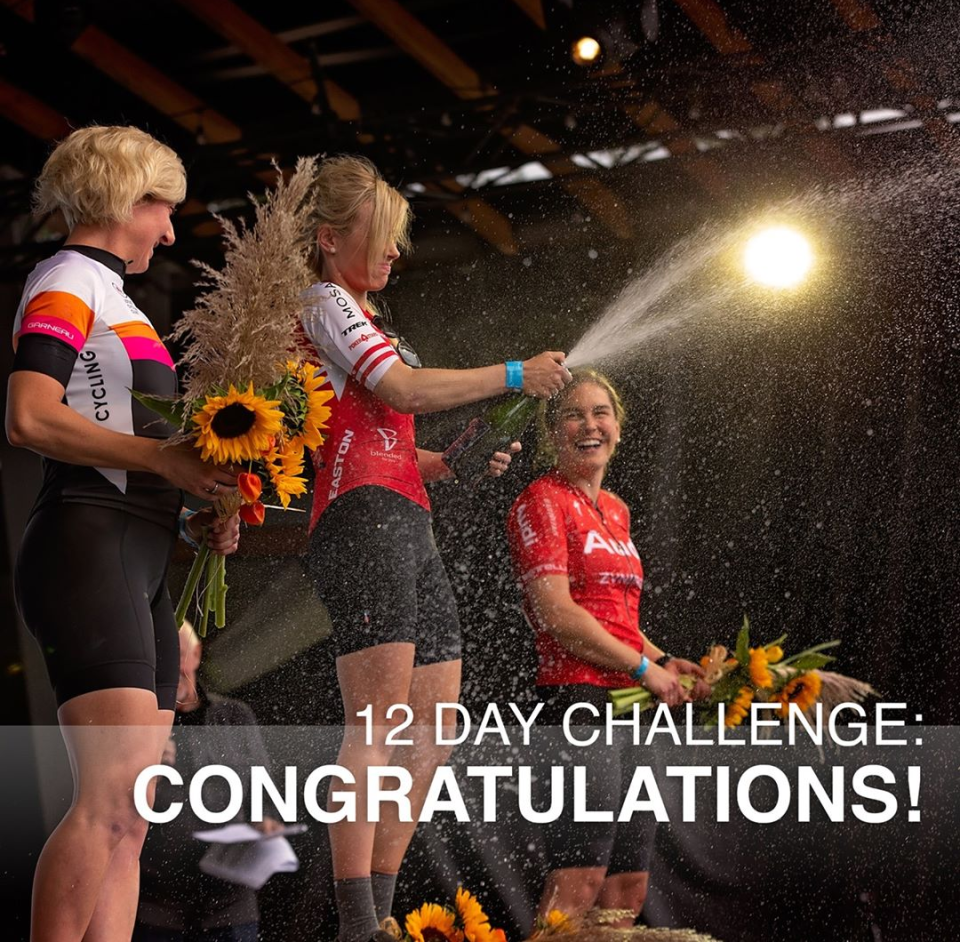 That's a wrap! A huge congratulations to all of you who took part and hit your 12 Day Challenge goals!
For those who like a good stat, on average each rider completed the their chosen distance after just 2.4 rides.
And the week 2 draw prize winners are!
It's the moment you've all been waiting for! Time to announce who has won what from the epic week 2 draw prizes!

We will be sending out a next-steps email to all winners next week, so hold tight! If your name was drawn last week, the same applies!

Trek: 2021 Emonda SL5 road bike (RRP $3499.99)

Winner: Ron Guenther
A stunned Ron Guenther said "I am beyond ecstatic to have won the Trek Bikes 2021 Edmonda SL5 road bike!!! I've never won anything like this. Can't wait to get on the road with this amazing machine and train like crazy for the 2021 RBC Gran Fondo guaranteed I'm taking 30 min off my 2019 Fondo time with this advantage"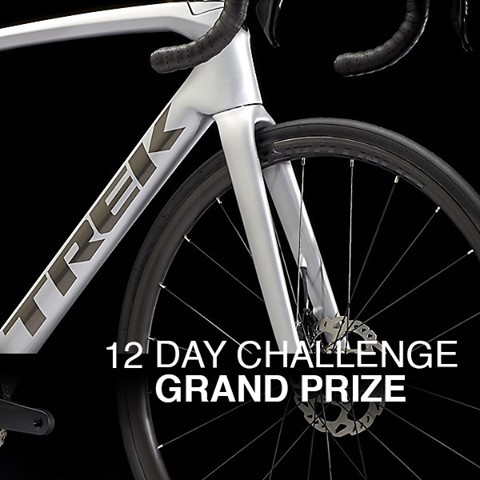 Volvo: A weekend in a 2020 Volvo vehicle

Winner: Tamara Croft

Red Truck: 25 8-packs of craft beer or vodka sodas

Winners: Asha Alagesan, Ashish Rajoba, Billy Jackson, Bruce Darby, Carolyn Osadczuk, Dave Jones, Ela Piaseczna, Elka Strohschein, Garrett Zahacy, Hailey Waymouth, Henry Williams, Jeff Price, Jubacca N, Kevin French, Mark Azierski, Mel Dutkiewicz, Nick Patenaude, Pablo Contreras, Sara Belga, Susan Duffy, Suzie Allison, Taylor Watters, Thomas Olk, Wai-Ben Wong, Will Chan

CLIF: 20 boxes of CLIF Bloks and CLIF Bars – 20 different winners!

Winners: Abby Wadsworth, Andrew Deane, Anne Hale, Barbara Kessler, Ben Nickerson, Blair Palm, David Clendenen, Ges Bushe, John Schwenk, Justin Marshall, Keyvan Shariat, Manuel Adigue, Marrhinca Thomas, Michael Harvey, Neale Monkhouse, Rob Morley, Rowena Raber, Sheena Macleod, Stephanie Leung, Van Michael dela Cruz

nuun: Large cannister of Endurance and a tube of each of their product lines

Winner: Sean Marshall

Remember: we will be sending out a next-steps email to all winners next week, so hold tight! If your name was drawn last week, the same applies!
12 Day Challenge official finishers' medal
Virtual can never make up for the real thing, but that doesn't make your achievements any less amazing.

Here's your 12 Day Challenge official finishers' medal for everyone who completed their nominated distance to show off.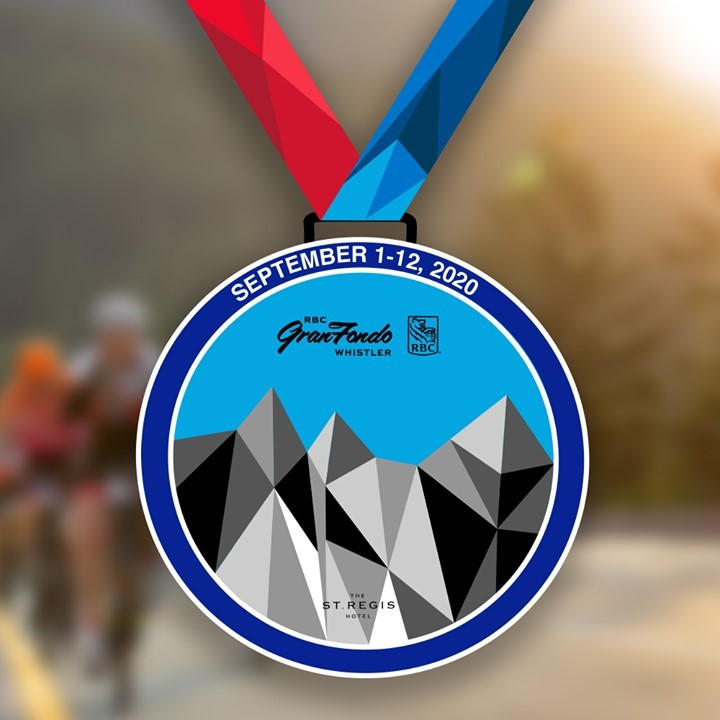 Over $41,300 Raised So Far for Families and Children
100% of proceeds from the virtual challenge go to the Food Bank. In addition, riders chose to donate to one three great causes in Cycling BC's kids' iRide program, Food Bank Canada or Feeding America. All these causes have been chosen for the way they work to support families and children. RBC GranFondo Whistler believe that supporting local communities has never been as important as it is right now.
In addition, title sponsor RBC kicked off the fundraising effort by announcing a $25,000 donation to iRide. Cycling BC's iRide program is designed to help young people gain confidence through sport-specific skills and explore the world of cycling with their friends. Since 2013, the program has seen over 56,000 students in schools, field trips, at after-school programs, community events and camps throughout British Columbia.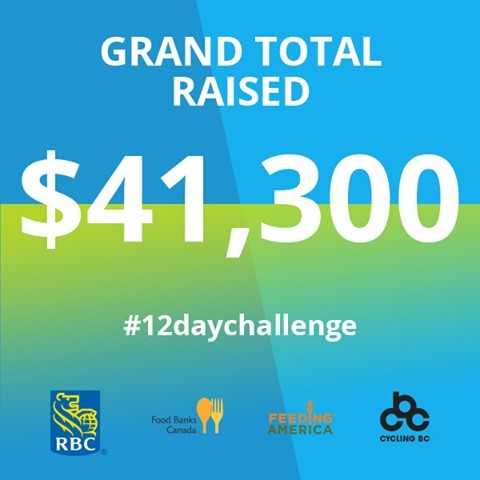 Roll on 2021 for North America's Number #1 Gran Fondo
Yesterday, September 12th 2020, RBC GranFondo Whistler should have welcomed nearly 7000 riders in Stanley Park to mark the 11th annual RBC GranFondo Whistler grand depart. Champions would have been crowned and personal bests achieved. Heads would be held high with shiny medals adorning sun-kissed necks. Stories told true, embellished and regaled over frosty beers.
Whilst the event couldn't take place this year, there is hopefully light at the end of the tunnel, voted best North American Gran Fondo two years in a row, RBC GranFondo Whistler is scheduled for September 11, 2021.
For more information, please visit: https://www.rbcgranfondo.com/whistler