Rose Grant and Keegan Swenson take Gravel Victory at ENVE's Belgian Waffle Ride Cedar City
In what was the first major gravel event since March, 600 cyclists rolled out at the ENVE Belgian Waffle Ride Cedar City on October 17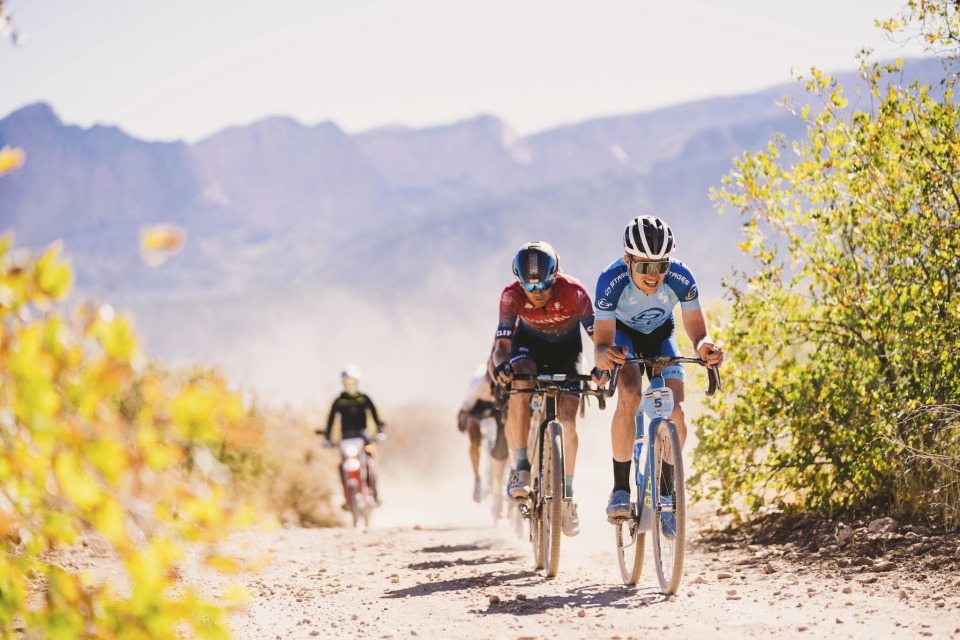 Over 600 cyclists from all over the country made it to Utah to take part in the only Belgian Waffle Ride to take place this year.
The Belgian Waffle Ride Cedar City gravel race is likely to be remembered as one of the biggest mass attendance amateur sporting events in North America since the pandemic started.
Well known riders from past and present wore face masks and social distanced to race either the grueling 120 mile 'Waffle" with 6,000 fet of climbing or the stil brutal 80 mile 'Wafer" race with 3,500 feet of climbing.
Well known cyclists included ex WorldTour now Pro Gravel rider Peter Stetina (Canyon).
USA National XC Champion and Utah native Keegan Swenson (Stans NoTubes) and former BWR champion Brian McCulloch (Elevate-Webiplex Pro Cycling team) took part as did 2019 World Junior Road Champion, Quinn Simmons, who rides fro Trek-Segafredo.
World Downhill Champion Kathy Pruitt was looking to take the women's title but faced stiff competition.
Many other well known riders also took part including Neil Shirley, Karl Bodine and well known author and coach Hunter Allen.
In the women's race, Rose Grant (Stans NoTubes) soloed to victory in 6:33:00 after World Downhill Champion Kathy Pruitt crashed and suffered a bad mechnical with Crystal Anthony in third place.
The men's race came down to a sprint between Peter Stetina and Keegan Swenson, Swenson took the victory, having lost his front brake on the brutal course with Pro MTB Alexey Vermeulen taking the fional podium place.
VIDEO:Men's Final Sprint
Women's Waffle Race Top 3
1st Rose Grant 6:33:00
2nd Kathy Pruitt 6:39:30
3rd Crystal Anthony
Men's Waffle Race Top 3
1st Keegan Swenson 5:55:15
2nd Peter Stetina 5:55:16
3rd Alexey Vermeulen 5:59:02
Check Out the Riders Bikes
Alexey Vermuelen (3rd overall)
Dylan Johnson (5th overall)

Brian McCulloch (7th overall)
Heather Jackson (4th overall Women)
Sam Long
Ben Hoffman
TJ Eisenhart