Tour de France Champion Greg LeMond Launches New Carbon Fiber eBikes
LeMond Sets New Standard in eBikes with Carbon Fiber Frames, Accessories and Integrated Technology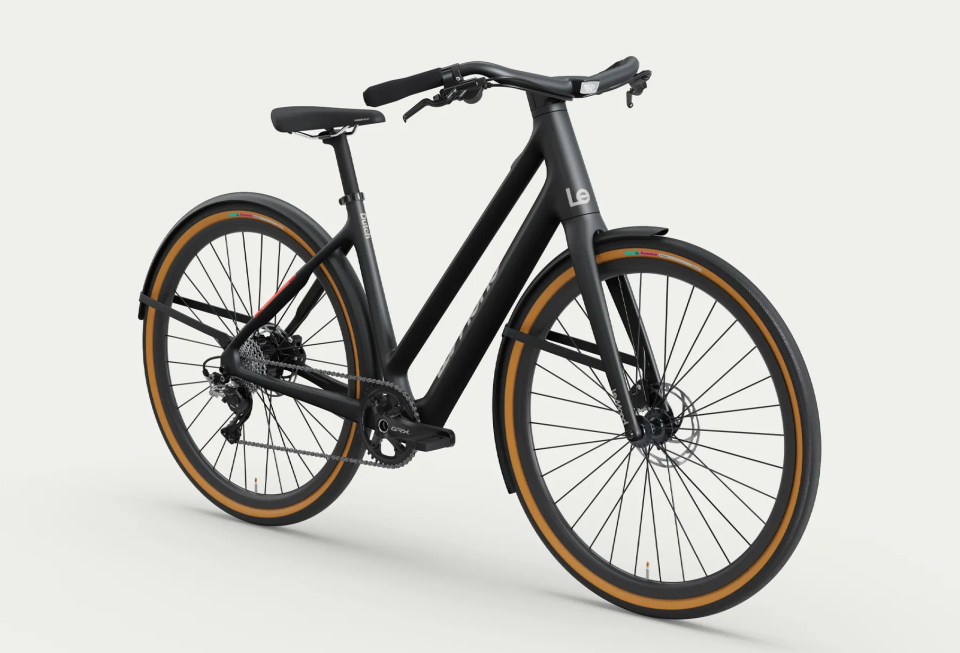 LeMond Bicycles, Inc., a company that encapsulates Greg LeMond's legendary cycling career and 30 years of building the most game-changing innovations in cycling, is announcing the launch of its first models: eBikes that reflect the LeMond team's meticulous approach to design, technology, and innovation.
With the launch of the Prolog and Dutch eBikes, LeMond is not only introducing bikes as light or lighter than anything in category, the company is also bringing several first-to-market features including the first eBikes with carbon fiber fenders, basket and racks. The bike designs are minimalist, with an integrated battery, motor, and lighting system to maintain the clean, uncluttered lines of a traditional bike.
Greg LeMond has always championed innovation and new technologies in cycling, from the first aero helmet to aero bars, and in 1986 he was the first ever to win the Tour de France on a carbon fiber bicycle frame. LeMond is the evolution of cycling innovation and a desire to make the highest quality bikes with style and value.
"To say we are excited is an understatement, as we've been working behind the scenes for many years to meld our knowledge of bikes and the bike market with our carbon fiber technology," said Greg LeMond, Founder and Chairman of the Board, LeMond Companies. "A novelty just a few years back, today eBikes are a rapidly growing market segment, changing how we live, commute, recreate, and enjoy our surroundings. The Prolog and Dutch are cutting edge in every way, from the integrated technology and modern design to being incredibly lightweight. Cycling has always been my passion and I'm excited to see more people out riding, and eBikes are making that more accessible."
The LeMond Prolog and Dutch E-Bikes:
Fast, fluid and lightweight, the LeMond Prolog eBike is what happens when a three-time Tour de France winner designs a bike for everyday use. From frame and fork to fenders, LeMond is taking carbon fiber to new levels with full carbon fiber frame, barstem, and seatpost. The Prolog features seamless battery integration with the sleek MAHLE X35+ motor and a dual-mode light system fully integrated into the barstem and rear seat stays. The LeMond Prolog also features the Shimano GRX Hydraulic 1×11 drivetrain, tubeless compatible aluminum wheelset, and Spurcycle bell.The Prolog is available in Blanc, Noir and Rosa colorways, and starts at $4,500.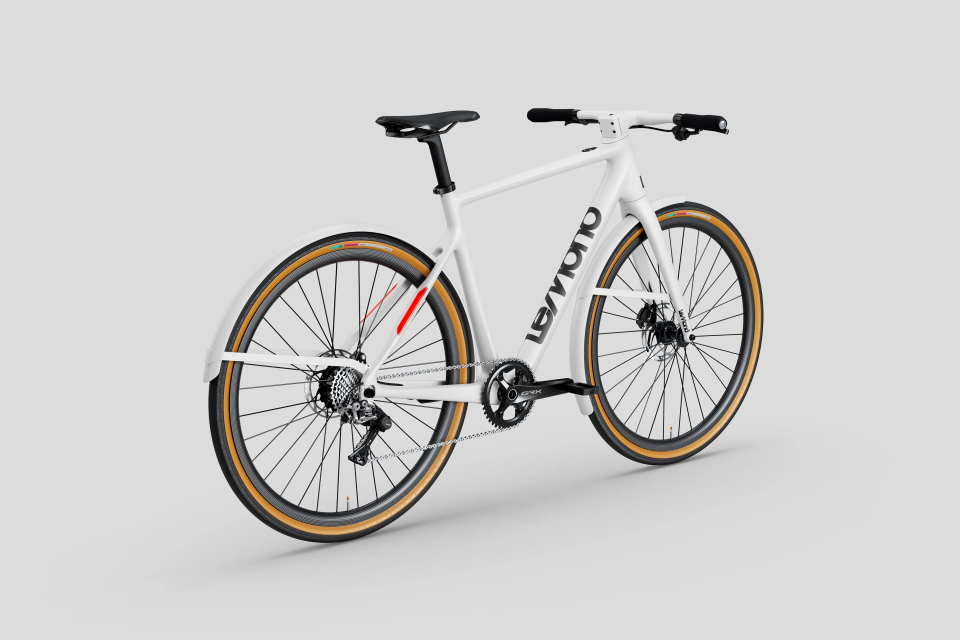 According to Greg, the Lemond Dutch is "one of the best decisions we've ever made," a timeless, practical design that LeMond has made lighter and faster. The Dutch-style bike is one of the most popular designs in the history of the bicycle, particularly in flat, dense European cities, and LeMond has made it ready for the world stage – a gorgeous carbon fiber eBike for any outfit, any rider, and any road. The Dutch shares the same feature set of the Prolog, with carbon fiber stem, seatpost and fenders, seamless battery integration with the MAHLE X35+ motor, the fully integrated dual-mode light system, Shimano GRX Hydraulic 1×11 drivetrain, and premium accessories throughout. The Dutch is available in Mint, Noir and Rosa colorways and starts at $4,500.
The base model weight for both LeMond eBikes is just 27.2 lbs.
Available upgrades include the LeMond LC30 carbon fiber wheelset, carbon fiber basket and rack, and the Shimano Di2 electronic-shifting drivetrain.
Full bike specifications, upgrades and ordering details for the LeMond Prolog and Dutch are available at https://lemond.com. The first LeMond eBikes are shipping in January 2021.
"The bikes are just the starting line. For the past five years we have been driving toward developing a vertically integrated carbon fiber platform. From this position, a whole ecosystem of products under the LeMond bike brand will be developed,"said Geoffrey LeMond, Chief Strategy Officer, LeMond. "For now, we will be rolling out eBikes followed by new models as well as other peripheral product lines inspired by the era of racing when my dad was winning his tours and world championships."
Motor and Battery Specs:
MAHLE X35+ System:
36V 250w – Max. Torque: 40N.m – Ratio: 14:1
Maximum Power Assisted Speed: 16mph
40Nm max torque, optimized for speeds between 15 and 25 km
Battery – 250watt-hours, integrated in downtube (non-removable)
Compatible with 250wh extended-range external add-on battery
46-mile range with integrated battery
Integrated Remote:
On, Off and Light Control
Displays Battery and Assist Level via RGB LED
About LeMond Bicycles, Inc.
With 30 years of influencing and building the most game-changing innovations in cycling, LeMond is redefining the cycling culture and lifestyle through innovation, technology and contemporary design. In 1986, Greg LeMond pioneered carbon fiber bicycle frames in professional road racing, winning the Tour de France for the first time on a carbon bike. In 1989, he fought back from a near-death accident to win his second Tour using new aero technology that he championed with his sponsors. Today, LeMond reflects the attitude and ethos of our founder in everything we do. From developing new, more efficient carbon fiber technology, fighting for integrity in sport, to building better value and more style into every product we make. LeMond Companies, LLC is the parent company of LeMond and LeMond Carbon, Inc., a company that is commercializing revolutionary carbon fiber manufacturing technology.
Learn more at https://lemond.com.