Belgian Waffle Ride Survival Camps Return with Three New Locations for 2021
San Diego, California - Source Endurance and the Belgian Waffle Ride (BWR) have teamed up to bring two new locations to their iconic Belgian Waffle Ride Survival Camps in 2021 in Kansas August 5-8, 2021, North Carolina August 16-21 and Utah September 21-25, 2021. The growing popularity of the main event and the overwhelmingly positive experience of the camp have resulted in a sold out camp with a waitlist each year. Due to the pandemic, the original Survival Camp in San Diego is on pause in 2021, with a potential beginner one-day clinic in the works.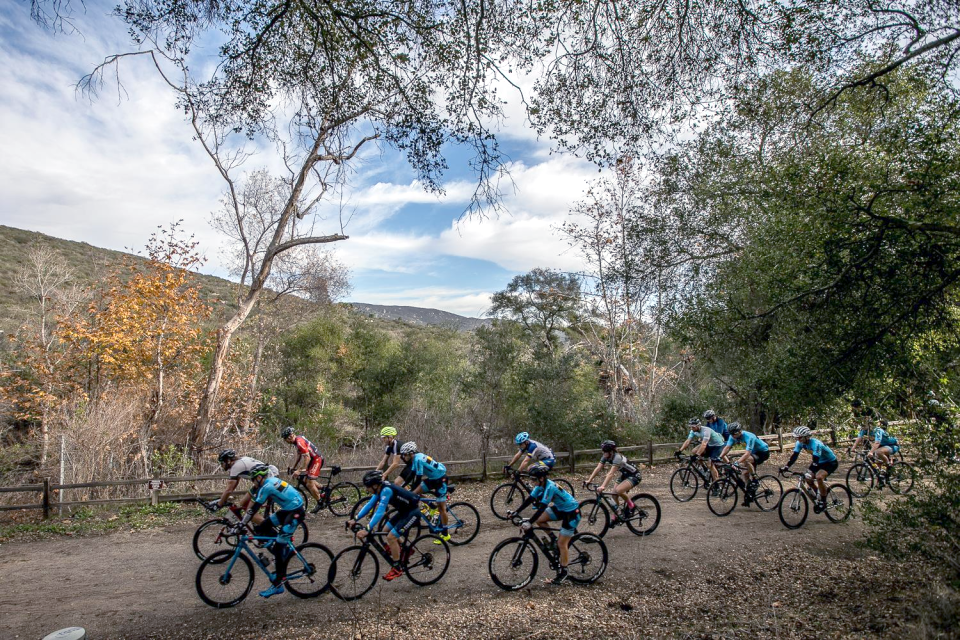 The focus of both the Kansas, North Carolina and Utah BWR Survival Camps will be to allow the riders to preview and beta test the official 2021 route over four days of course reconnaissance. Each BWR course is unique and they are all brutal in their own way. The extended, multi-day preview allows adequate processing of each portion of the course.
For example, campers will learn why the BWR Kansas course is not "flat" nor is it to be trifled with and will leave the camp with a true sense of the area. This sort of preview, training, and experience is what gives riders a "home court" advantage come game day.
The August Kansas camp in particular, also providers riders with a chance to address their fitness needs if they find themselves out of form. In contrast, after an early arrival to Cedar City, the BWR Utah Survival Camp lets riders acclimate to the altitude while previewing the course over the days leading into event day, taking advantage of a single extended trip to Cedar City.
The Survival Camps serve up an incredible array of gravel and mixed terrain experience in the disguise of a superb fitness camp. This camp is designed to elicit respect for an event the caliber of BWR. The BWR typically sees over 40% attrition according to event founder, Michael Marckx. The BWR Survival Camp boasts OVER 95% success completing the Waffle and Wafer Rides. Survivalists are not limited to BWR participants, although each participant does receive an entry to the event.
To adapt to Covid-times, the 2021 Survival Camps will be more intimate, capped at 25 riders and will utilize the latest recommendations for rider safety, such as masks while in a public setting and not actively riding. The instructors are arguably an assembly of some of the best in the U.S. regarding riding, racing, and coaching gravel events, including BWR Founders, Source Endurance owner Adam Mills, and multiple previous BWR winners. Riders will be divided into groups based on ability, while maintaining a 1:4 ratio to instructors as they are guided through the 2021 BWR course while absorbing professional insight on training, nutrition, strategy and skills development.
Off the bike, riders experience a luxurious, pro-style camp without the performance pressure. Survivalists' bikes are tuned daily as they enjoy gourmet meals, stories with new friends, and additional instruction through presentations on training, nutrition, strategy and more. Survivalists also receive over $1000 in-value from our partners as well as a BWR entry and preferred start position, and discounted coaching options through Source Endurance.
The camp is priced at $1699 and registration is now open. Interested athletes should head to the BWR Survival Camp page for more details and to sign up.
Source Endurance is one of the top cycling coaching consulting firms in the United States and coaches numerous professional riders, national champions, and Belgian Waffle Ride Survivors.