Alberto Contador bonks big time during Everesting Gran Fondo
Alberto Contador was forced to abandon the brutal Tour des Stations Gran Fondo in Switzerland, admitting he wasn't prepared for the event. Only 33 riders managed to compete the brutal 242km, with 8,884m of climbing
Former Grand Tour winner who now competes on a variety of cycling challenges for fun, lined up at the Tour des Stations event, hoping to complete the 242km, with 8,884m of climbing, the some height as Mount Everest, the highest mountain on earth.
Tthe Spaniard abadoned after climbing 5,900m, having cycled 167km in nearly eight hours. He wasn't the only one, just over 600 riders attempted to Everest and only 33 riders managed to complete it.
The 38 year old former Pro uploaded his ride to Strava and said "Crazy day leaving at 4am on the Tour des Stations. It was an ultrafondo for which I was not prepared, better luck next year!"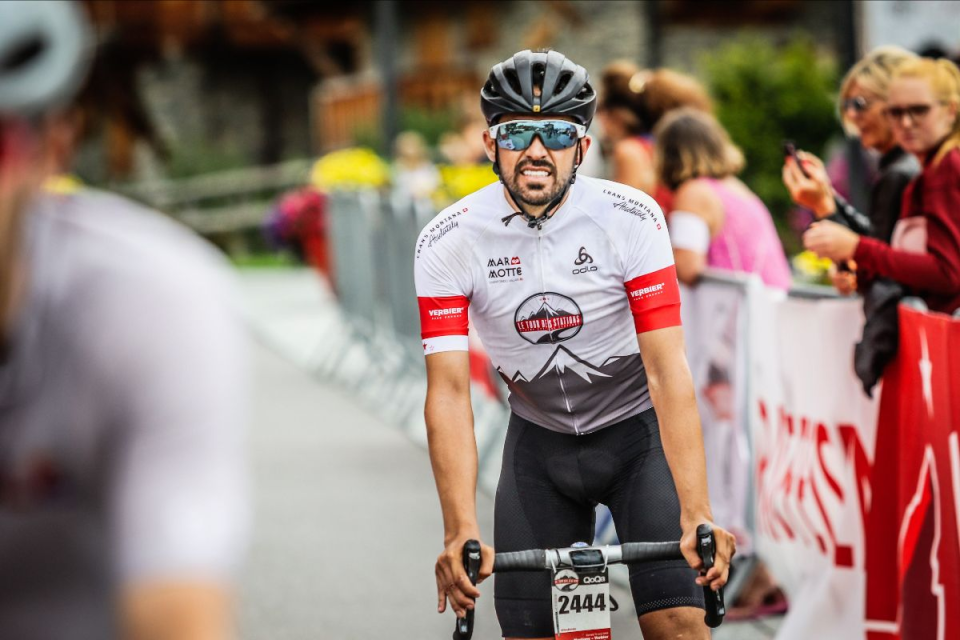 The Tour des Stations is a notoriously tough event, with biggest nicknamed the 'Everest' event, cycling through the ski resorts in the Alps.
This year's fastest rider was Addy Raphael from Switzerland, who completed the course in nine hours and 27 minutes.
The fastest female finisher was Eva Lindskog from Sweden, with a time of 11 hours and 46 minutes.
Retired Swiss pro Steve Morabito also finished in the top-five, with a time of 10 hours and 19 minutes.
In 2019 Contador completed the 216km Tour des Stations route, with 7,000m of climbing break his own personal record,.
During the pandemic he broke the Everesting record by climbing 8,884m on a single hill in seven hours and 27 minutes. Seven-time Grand Tour winner, Alberto Contador, set the record onTuesday, July 7 2020 on a steep, gently arcing segment of the climb of Silla del Rey in Castile and León, Spain, beating the best time set by Lachlan Morton (EF Pro Racing) by some two and a half minutes.
It was short lived as Ronan McLaughlin beat his time a few days later.
Contador will be back on our TV screens during the Vuelta a España, part of the Eurosport broadcast team during his home country's Grand Tour.
You can find the full 2021 Tour de Stations results here.
VIDEO: Tour des Stations 2021 - Aftermovie
VIDEO REPLAY: Le Tour des Stations 2021 LIVESTREAM Ultrafondo