Third Investigation into Pantani's death opened in Italy
Anew investigation for murder opens after dossier against unknown persons after Pantani's drug dealer Miradossa states "Marco was killed"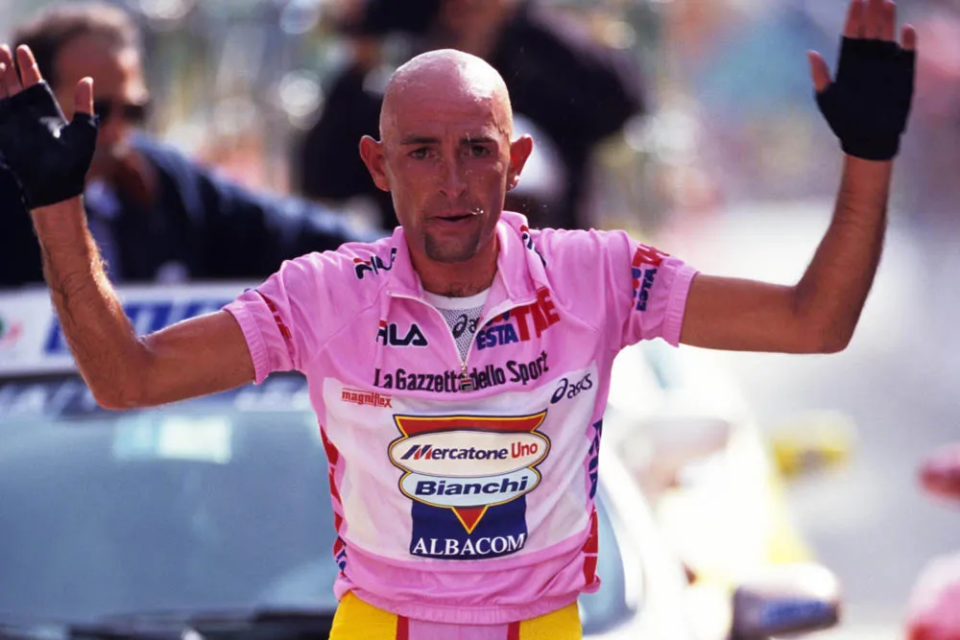 For the third time an attempt is being made to shed light on the death of the cycling champion Marco Pantani, who was found dead on February 14, 2004 in the Le Rose residence in Rimini, wherein an autopsy report later concluded that he had died as a result of a cocaine overdose.
The Rimini judiciary opened a case for murder, against unknown persons, after sending the information from the anti-mafia parliamentary commission to the Rimini public prosecutor's office, in 2019.
The news was confirmed by the lawyer Fiorenzo Alessi, defender of the Pantani family.
The first investigation into the death of the Pirate dates back to 2004, a second ten years later following the filing of the family, with the hypothesis of murder. In 2016 the bis investigation was closed and the murder excluded: the fact that Pantani was killed "is a mere fanciful conjecture", said the judge. The Pirate had died from an "assumption, certainly voluntary, of massive doses of cocaine and antidepressant drugs".
The new investigations would also have been arranged following the hearing of the former pusher Fabio Miradossa - who negotiated a penalty in 2005 for drug dealing linked to the death of the Cesenatico Pirate - to the anti-mafia parliamentary commission, in January 2020.
"Marco was killed, I met him 5-6 months before he died and he certainly did not seem like a person who wanted to kill himself. He was always in search of the truth about the facts of Madonna di Campiglio, he always said that was doped ", the words of Miradossa in the hearing which was then partially classified.
The Pirate's mother, Tonina Pantani, was heard at the Prosecutor's Office for two hours at her request. "Mamma Tonina asks to understand once and for all if her son died from a mix of antidepressants with cocaine previously taken or if there are other reasons", says the lawyer Fiorenzo Alessi.
In August of 2014 the case was reopened after a private investigation funded by Pantani's family, followed by heavy publicity from the Italian newspaper, Gazzetta dello Sport, made claims that he had been murdered. A Rimini public prosecutor sought the dismissal of the case in September of 2015, citing the overwhelming evidence that Pantani died of a toxic cocktail of anti-depression drugs.
Did Marco Pantani commit suicide or was the lethal cocktail induced by a third party?
At the moment the magistrates have not released any comments, it only leaked that Tonina Belletti, the mother of the "Pirate", the nickname of the cyclist, was heard by the judges to whom he delivered a 51-page document on the last three days of his life of the son.