Tampa Bay Surgeon in Tesla strikes Bicycling Banker head on at 80 mph
Serial speedster facing 15 years in prison for the death of triathlete Adam Hasebroock after losing control on a bend at over 80 mph in Tampa Bay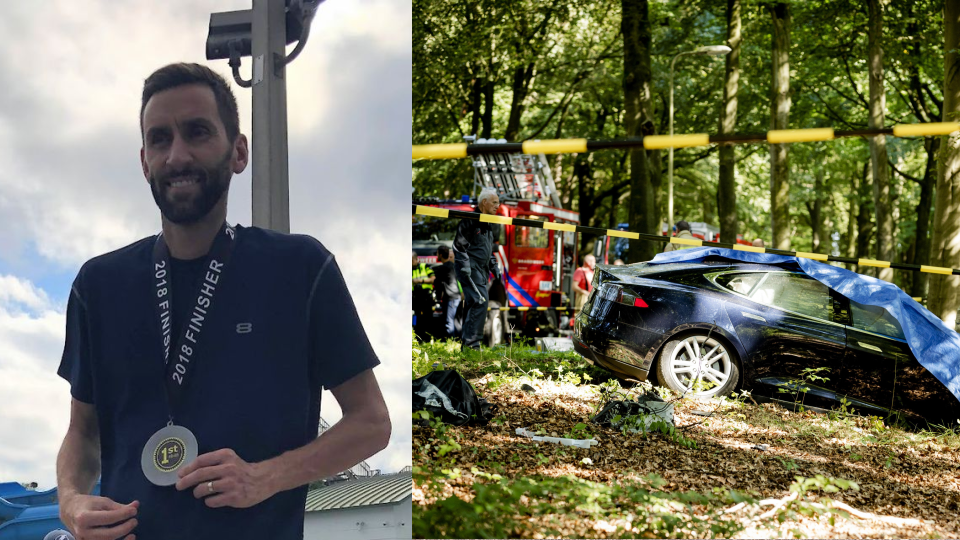 Adam Hasebroock, a 43-year-old bank branch manager and avid triathlete, rolled out on his bike early on November 4th to log some training miles and was pedaling south on Lizards Tail Road, a New road in Tampa.
Philip Henkin, a Tampa neurosurgeon hurtled north in a 2016 Tesla Model S, he lost control and the Tesla came out on the wrong side of the road, and struck Hasebroock head-on.
Based in part on Hasebroock's catastrophic injuries, Henkin was driving at least three times the posted speed limit of 20 mph. Data from the Telsa's data event recorder showed the car was moving about 83 mph a half-second before impact.
A graduate of Leto High School in Tampa, Hasebroock majored in wellness leadership at the University of South Florida, where he got his bachelor's degree. Hasebroock ultimately chose a career in banking, but he remained a passionate and successful triathlete and really liked to challenge himself and push himself.
Photo: Adam Hasebroock, of Tampa, was a keen triathlete and trained regularly in and around Tampa Bay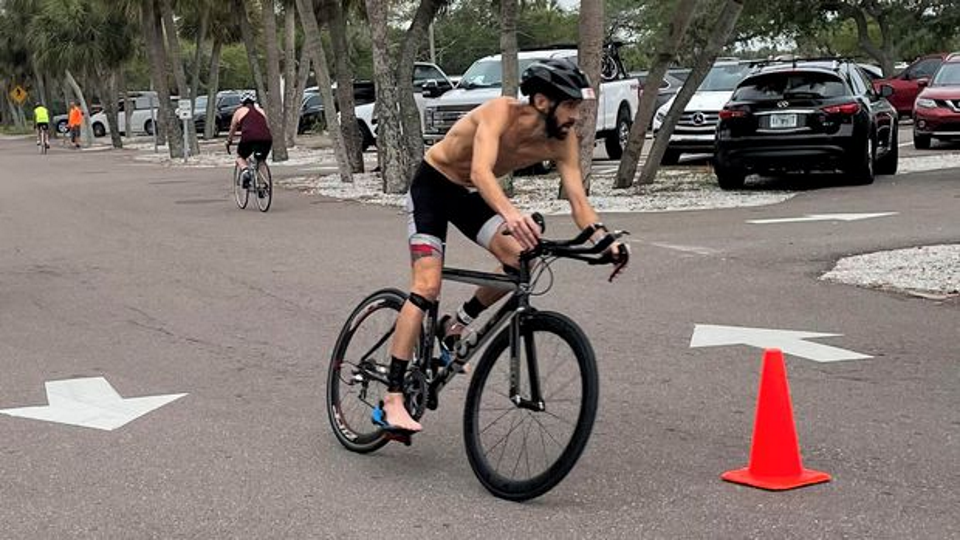 Video captured by a security camera nearby showed the car "apexing" the curve "to such a degree that the Tesla was fully in the southbound lane of travel," according to two search warrant affidavits filed in the case.
The video shows Hasebroock riding south near the center of the roadway, the lights on the front and rear of his bike flashing. As the Tesla came out of the curve, it struck Hasebroock head on, killing him instantly. The car then veered off the pavement, spun 180 degrees and struck some trees on the right side of the road.
The force of the crash punched a hole in the Tesla's windshield on the driver's side, and body camera video from an officer who responded to the crash showed large amounts of blood on Henkin's arm and on the blue medical scrubs he was wearing.
Henkin turned himself in two days after the crash, was booked into jail and released about nine hours later after posting $7,500 bail.
Henkin faces a potential second-degree felony charge punishable by up to 15 years in prison. Henkin had a history of getting stopped for speeding.
On March 3, a Florida Highway Patrol trooper clocked Henkin driving 112 mph in a four-door Porsche as he drove south on Interstate 75 near Apollo Beach. He faced a potential fine of $353, but the case was later dismissed.

In 2018, a deputy wrote Henkin a ticket for driving the Porsche 78 mph in a 50 mph zone on U.S. 41 in Lutz. A judge ordered him to pay a fine and complete a 12-hour advanced driver-improvement course
Two years before that, a Tampa police officer clocked him driving the Porsche 87 mph in a 55 mph zone on the Crosstown Expressway. That case was also dismissed.
Records show Henkin is no longer eligible to take a driver-improvement course to avoid points on his license because he has reached the limit of five courses in a lifetime.
Photo: Adam Hasebroock, of Tampa, seen here in 2018 after winning first overall in the TRI Pasco triathlon