Cyclist left with horrendous neck injuries from hidden barbed wire trap
Welsh cyclist Tony Roberts was out riding on trails in Rhondda Valley in south Wales when he rode into a barbed wire trap stretched across a trail. He rode into it, suffering severe lacerations to his neck that required 17 stitches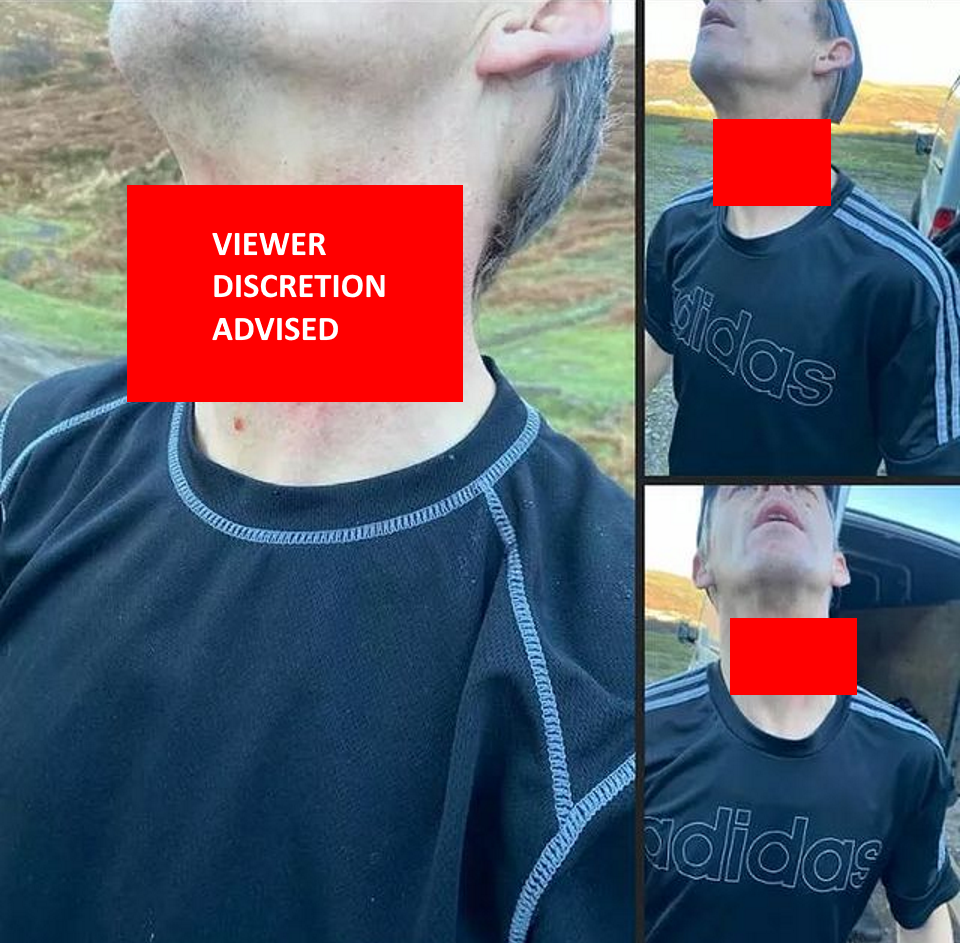 The Welsh police in the UK are now investigating the incident in a attept to identity the person who set the hidden trap with the intention of seriously injuring cyclists.
A friend of 39 year old Roberts shared the images of his injuries on a social media post and his wife, Koral Clarke, spoke to the media.
Reader discretion is advised. If you don't want to view the images please don't scroll down.
"The wire was hidden in a tree line so couldn't have been seen. His injuries are quite severe resulting in 17 stitches," Ms Clarke said.
"Specialist doctors were wondering if he needed surgery but luckily the surgeon managed to stitch him and he was allowed to come home to us.
"I'm so glad I'm not planning a funeral right now. He had to unwrap the wire from around his neck.
"As a wife sat at home with our child not being able to do anything was a horrible feeling. I want to spread awareness on how dangerous these acts can be."
Sargeant Karl Emerson of South Wales Police said Mr Roberts was "understandably traumatised" and was "lucky not to have sustained an even worse injury", adding the matter was being treated very seriously.
"An investigation into the incident is underway. We can confirm it occurred on Sunday at around midday, on a Bwlch Mountain trail," he said.
"It is understood that the barbed wire was obscured by branches and anybody cycling there should be vigilant and take extra care.
"Local officers are searching the area to identify exactly where the incident occurred and to ensure there is no further risk to the public."
Roberts said afterwards, "To the person who's been putting barb wire across the bike trails near gelli in Rhondda valley and surrounding areas ,you could of killed this man , if they catch you I hope they give you a good beating , then hand you over to police for some jail time ... be very careful dirt bike riders and pedal bike riders walkers and runners !! Please share the pics and warn people to be vigilant"