Enjoy Northern California this Spring at the Siskiyou Scenic Bicycle Tour
Come and experience the Siskiyou County in all its glory this May 7th, 2022
The Rotary Club of Yreka's popular Siskiyou Scenic Bicycle Tour is back again this May 7th 2022, starting in beautiful Yreka, California. 2022 marks the 34th edition of this popular ride.
There are five rides this year, and three of the routes are new- the 101, 67 and a 39 mile ones. The 40 and 21 mile routes are unchanged.
Yreka is located twenty-two miles south of the Oregon border and is well known for Mt. Shasta Ski and Recreation Area, Marble Mountain Wilderness, trails and camping, river rafting, historical districts, antiques and bicycle touring. Yreka's is 2,595 feet above sea level and May is a very pleasant time.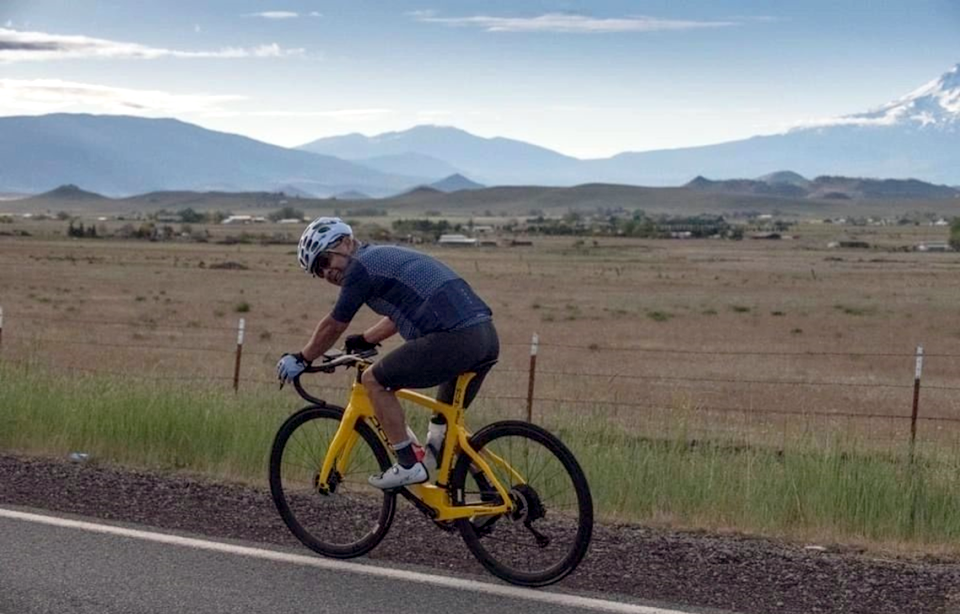 Five Routes Available
All rides include police escort at the start, end of ride meal and entertainment at the park with beer for purchase. There are distances for all abilities of cyclists.
The 21 mile ride is a short tour of Shasta Valley, highlighting the town of Montague. Relatively flat beginner's ride with a police escort through town. One rest stop at the Montague Railroad Depot Museum.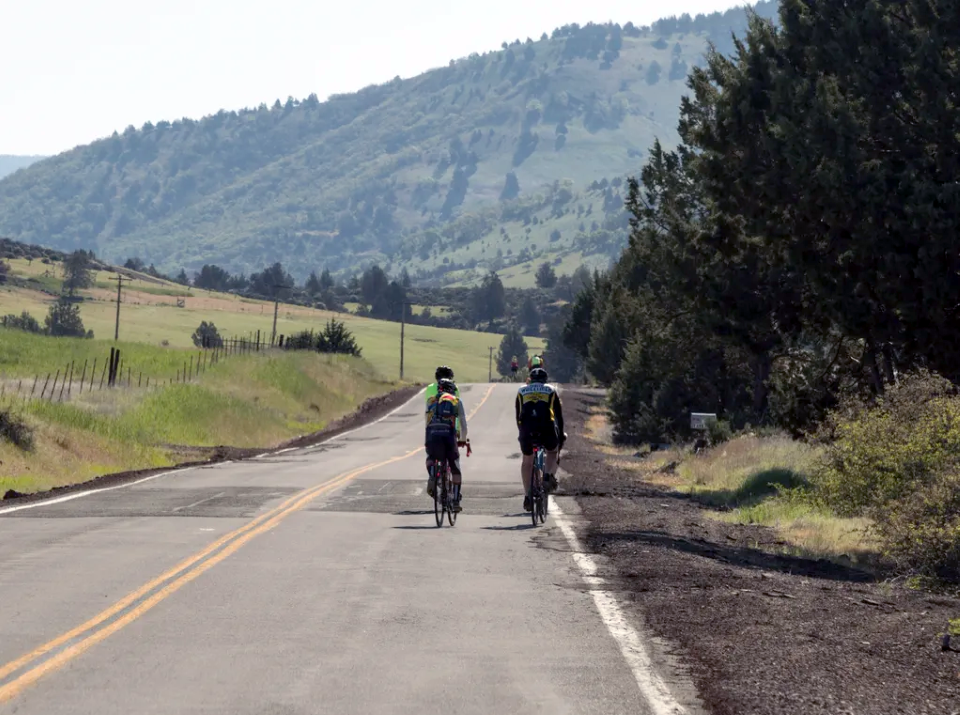 The 39 mile gravel route is a totally new ride for 2022 of mostly gravel with 2 steep hill climbs over Greenhorn Summit and back over a slightly different route. You will be challenged. 3 rest stops- at the summit either way and in Fort Jones. 4,115 ft. of elevation gain. Sag wagon support. End of ride meal and entertainment and beer for purchase. Starts at 9am from Upper Greenhorn Park.
The 40 mile is a great ride for anyone who wants a beautiful ride without the long distance, and only has 1,288 ft. of elevation gain. Winds through beautiful Shasta Valley with rest stops at Little Shasta Church and the Montague Railroad Depot Museum.
The 67 mile route is a new ride for 2022. This basically follows the route of the old 1/2 metric Siskiyou Century, with 1,967 ft. of elevation gain. It starts at Upper Greenhorn Park at 7am with a police escort through town, goes through Montague, Shasta Valley, then heads south to Lake Shastina and Edgewood, then back to Yreka on the far west side of Shasta Valley. There are 3 evenly spaced rest stops.
The 101 mile route is a new for 2022, with 3851 ft. in elevation gain. Incredible scenery. It starts and ends at Upper Greenhorn Park, starting at 7am with police escort through Yreka. Goes through Shasta Valley, then south to Lake Shastina, and Weed, then back to Yreka on the very west side of the valley. No A-12 portion. 4 rest stops evenly placed every 20 miles. All pavement.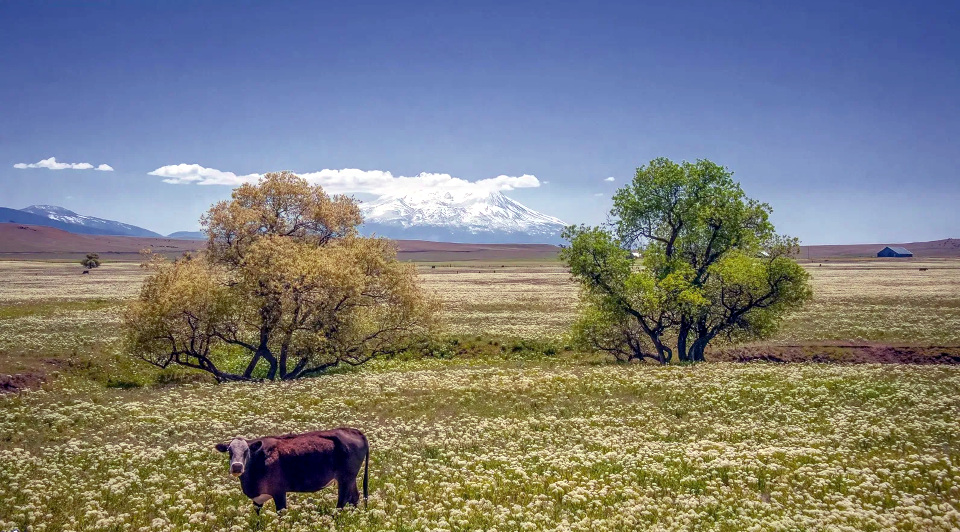 There are up to 4 rest stops with beverages and food. SAG wagons will be sweeping the course to help you out of any situation.
A delicious meal will be served from noon- 5pm for all registered riders at the event HQ in Upper Greenhorn Park. Additional meal tickets may be purchased for $15 each. Beer will be available for purchase by the Etna Brewery. Music will be provided. The Shasta Taiko Drummers will be performing in the park during the afternoon festivities.
Tent camping will be avaiable at Greenhorn Park Friday May 6th and Saturday May 7th for $15/night per tent. There are bathrooms, but no showers on site, however showers will be available at our local YMCA for no charge. There are several RV parks in Yreka with full hook-ups for RV's and there is plenty of lodging in Yreka available
Event T-shirts are short sleeve performance fabric- available for $25 each with a full range of men's and women's sizes.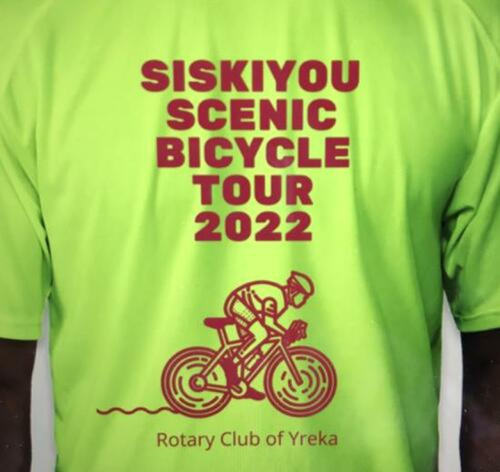 Register Now to Secure a Place!
For more information, please visit: https://yrekarotary.com/siskiyou-scenic-bike-tour or click the button below to register now.