Register NOW for the 20th Annual Glassner Autumn Challenge and SAVE!
Come and experience radical Southern Hospitality, Fun and Excitement and great support that everyone has come to expect from Montgomery Bicycle Club
The 2022 Glassner Autumn Challenge presented by Max Credit Union takes place Saturday, October 22, 2022.
Participants can choose from seven distances that cater for all abilities of cyclists; The Historic Neighbourhood Ramble (5 miles), Cruisin' in the City (17 miles), Smell the Roses (35 miles), Fabulous Fifties (54 miles), Mad Metric Century (67 miles), Capital City century 100 (104 miles), or the Capital City double metric century 200K (126 miles).
The club members of the Montgomery Bicycle Club understand that no one understands the need of cyclists better than your fellow cyclists! Club members proudly serve as your volunteers for the day to ensure your needs are met. The Montgomery Bicycle Club all-volunteer crew and sponsors will be focused on providing a well-supported, fun and safe event.
No matter what distance you choose, you will find mechanical support, SAG wagons, and themed rest stops supplied with plenty of fruit, light snacks, water, and sports drinks. The short routes offer gently rolling hills, while the longer routes offer moderately rolling hills. The routes will be clearly marked and will keep you on beautiful rural roads.
The HQ for the ride is the fabulous New ASU Football Stadium located at Alabama State University. All participants will benefit from a delicious sit down breakfast buffet (pancakes, hard boiled eggs, grits, oatmeal, bacon, fresh fruit, muffins, orange juice, coffee, tea, and all the fixings) served in the Hornets Longue on the morning before the ride.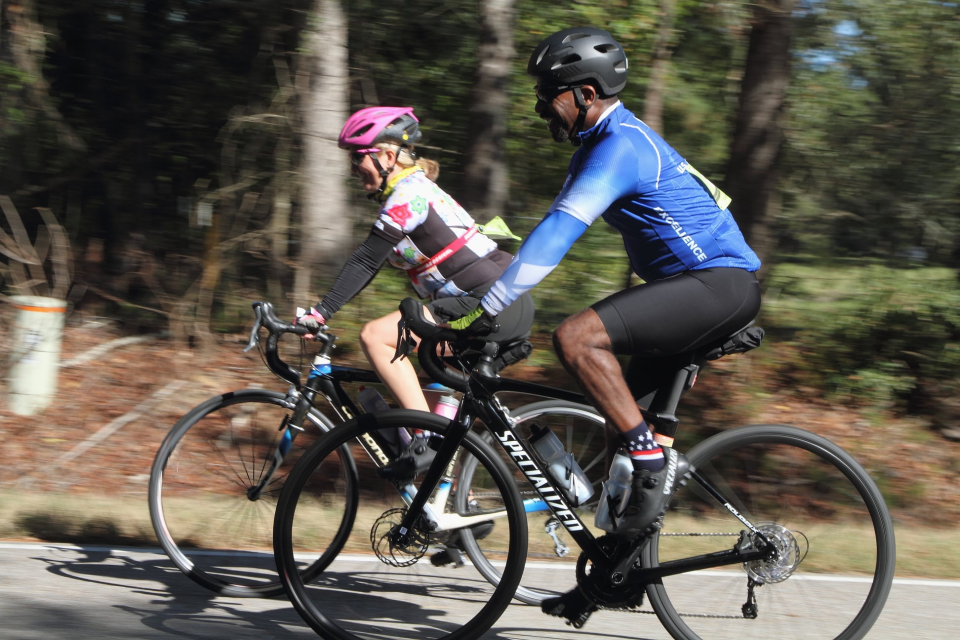 2022 Routes
The ride has seven routes designed to suit families and all abilities of cyclists, specially designed by cyclists at Montgomery Bicycle Club.
The Historic Neighbourhood Ramble is 5.5 miles and contains 157ft elevation which is ideal for families and children through Montgomery.
Cruisin' in the City is 17 miles and contains 467 feet of elevation and is a ride that will suit novices and families who want more a longer challenge. The course heads south out of Montgomery on quiet roads towards Covenant Ministries church on Woodley Road where the aid station is located and back.
Smell the Roses is 34.5 miles with 879 feet of climbing and heads south out of Montgomery on quiet rolling roads through farmland to Snowdoun United Methodist Church and back. The course has three aid stations on route.
Fabulous Fifties is a 54 mile ride (half century) with 1,659 feet of climbing which will suit intermediate cyclists. The route follow the same course as Smell the Roses but continues on after the second feed station towards Pintala Baptist Church for the third feed station and back for a fourth rest stop.
The Mad Metric is a 67 mile (100 km) ride with 2,183 feet of climbing that follows a course similar to the Fabulous Fifties with an additional 5th aid station at Greater Pleasant Hill AME Zion church. The route will suit more experienced intermediate riders. There are five aid stations to keep you going.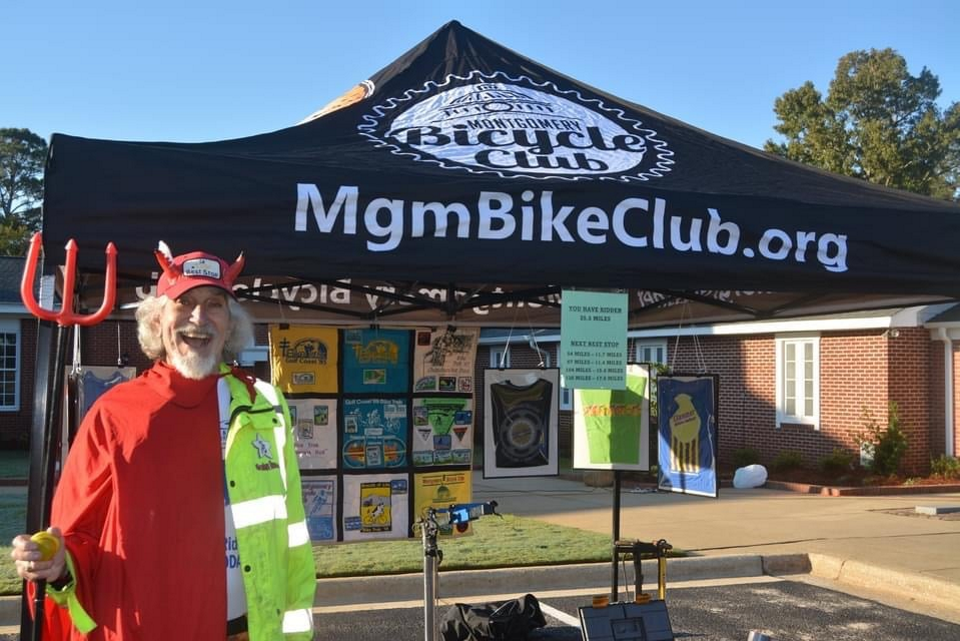 The Capital City 100 is a classic century bike ride at 104 miles and 3,958 feet of climbing that will suit more experienced riders who regularly ride centuries. The route follows the same courses as above but heads further south towards Grady after 50 miles with some challenging climbs that reach over 500 feet in height. There are seven aid stations to keep you well fed, hydrated and motivated!
The Capital City is a classic double metric century bike ride at 126 miles with over 5,108 feet of climbing! The course is similar to the century ride with an additional loop near Zion and an additional aid station plus a King of the Mountain segment leading towards Mt. Carmel United Methodist Church making a total of 8 aid stations to keep you well fed and hydrated! This course is suited to experienced riders who like climbing and rides over 100 miles. It fully showcases the amazing riding around Montgomery County in true southern style!
2022 Glassner Kit
You can order from the range of 2022 kit which includes; the 2022 Glassner Autumn Challenge Short Sleeve Jersey, Sleeveless Jersey, Challenge Shorts and Challenge Bib Shorts at registration. The 2022 promotes road safety and the design incorporates reflective trim.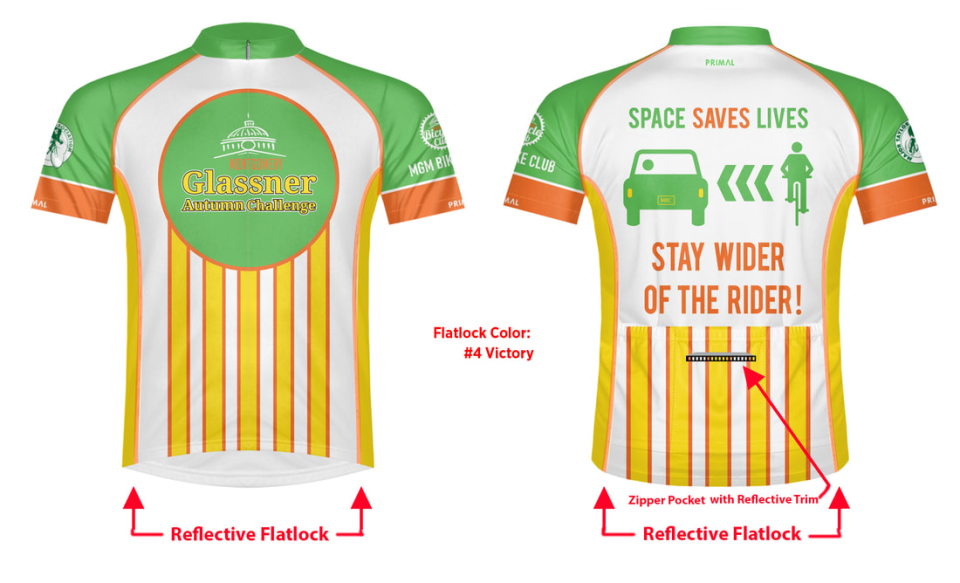 After an exciting and challenging ride, be ready for some good old fashioned southern hospitality - tomato sandwiches, hot dogs, hamburgers, spring rolls, and brisket, and ice cream! All included in your registration fee!
Supporting Cycling Safety
The ride supports Montgomery Bike Club Cycling Safety Classes, Cycling Awareness Activities and Bike Month.
The annual century ride held in memory of Doctor Jim Glassner, a long-time friend and supporter of cycling in central Alabama. An MBC Member, Jim was tragically killed in a cycling accident in 2001.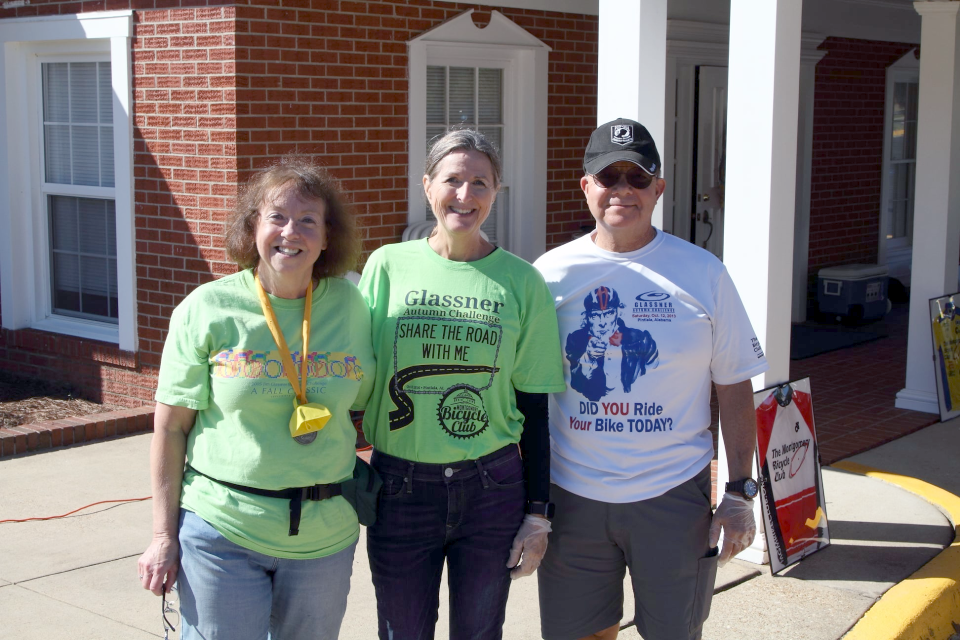 Register NOW and SAVE and get a FREE T-Shirt
Register before July 5th and save up $30 on registration fees!
Early registration also includes a FREE event T-Shirt to commemorate your ride!
For more information, please visit: www.MgmBikeClub.org/GAC, or click the button below to register now.