Stefano Stagni and Martha Maltha win 2022 Maratona dles Dolomites - Enel Gran Fondo
Dutch female rider Martha Maltha wins Maratona dles Dolomites for the second time in a row
Covering seven spectacular mountain passes in the Dolomites the Maratona dles Dolomites - Enel Gran Fondo annually attracts over 8,000 amateur cyclists from over 72 nations and is one of the biggest Italian amatuer bike races.
Cyclist choose one of three routes, the 55km Sellaronda course, the 106km Medio course and the full 138km Maratona with over 4,230 m of climbing. All three courses lead the riders through the stunning Dolomite mountains used by the Italian Grand Tour the Giro d'Italia.
This year, the roads were lined with tens of thousands of cheering spectators and the entire event was broadcast live on Italian TV channel RAI 2.
In the 138km Granfondo, Italian Stefano Stagni was 1st in a time of 4h 27m 33s, Italian Tomasso Elettrico was second 1m 34s behind and Concalo Freitas from Portugal was third 2m 25s behind.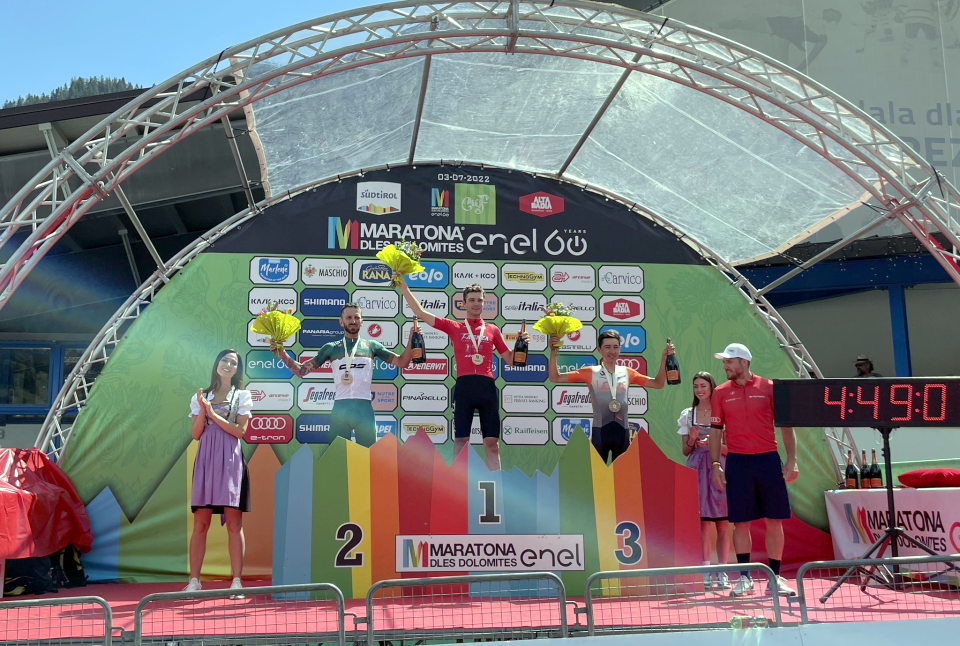 For the women in the 138km Granfondo, Dutch female rider Martha Maltha attacked and won for the second time in a row, ahead of Martina Trevisiol in second 7m 48s behind and Annalisa Prato in third 9m 12s behind.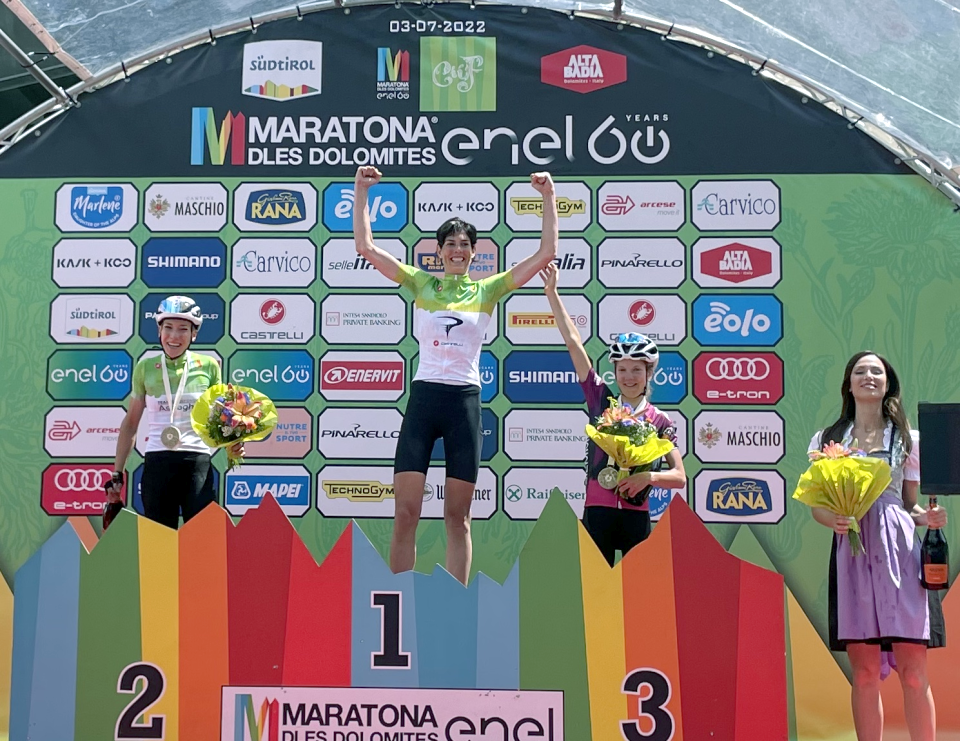 Women's 106 km Mediofondo Results
1. Lisa De Cesare
2. Olga Cappiello +8'34''
3. Valeria Curnis +9'23''
Men's 106 km Mediofondo Results

1. Rossano Mauti
2. Marco Pastacaldi +3'36''
3. Franz Wieser +5'53''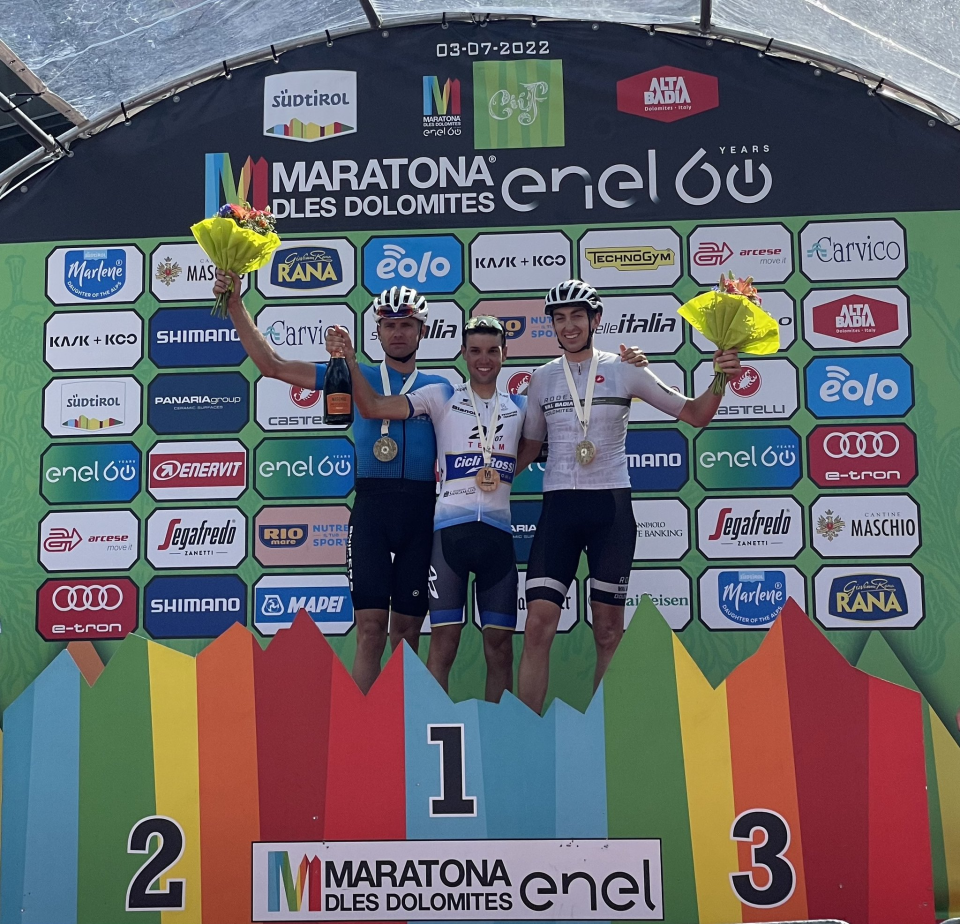 Women's 55 km Sellaronda Results
1. Milena Felici 2:16.19
2. Laila Orenos 1+46
3. Elena Valentini +6.11
Men's 55 km Sellaronda Results
1. Davide Ferrari 1:53.53
2. Federico Aicardi +9.55
3. Michael Hellweger +15.01
Along the courses seven refreshment stations awere manned by volunteers, where riders took on food and drinks, with sports drink to Strudel or Speck sandwiches.
More results to follow shortly.
Link to: 2022 Maratona dles Dolomites Results