Inaugural Abu Dhabi Bike Festival takes place this November
Abu Dhabi Bike Festival will be the first of its kind in the region and will feature two world-class cycling events, including the fifth edition of the UCI Urban Cycling World Championships and the new Abu Dhabi Gran Fondo with 2 million DHS prize money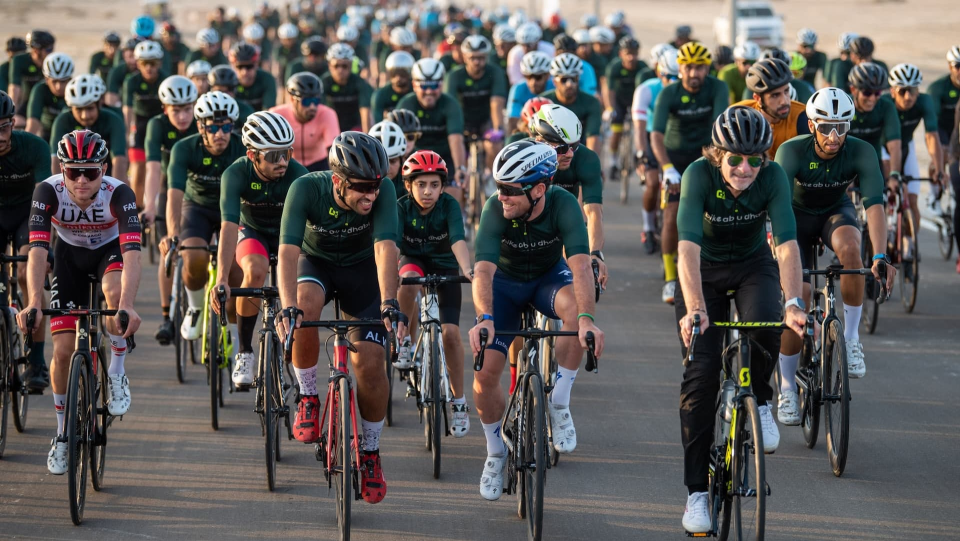 From November 7 to November 13, the Abu Dhabi Bike Festival will be the first of its kind in the region and will feature two world-class cycling events, including the fifth edition of the UCI Urban Cycling World Championships from November 9 to November 13
The Abu Dhabi Bike Festival is the latest in a line of events launched by His Highness Sheikh Khaled bin Mohamed bin Zayed to make Abu Dhabi a leading global cycling hub.
As well as bringing some of the world's most decorated urban cyclists to Abu Dhabi, the first ever Bike Abu Dhabi Gran Fondo will also take place on November 12, starting in Abu Dhabi City and finishing in Al Ain across a distance of 150km. The prize for the amateur event has been set at Dhs 2 million with an equal split for men and women.
Elsewhere, the world's top urban cyclists will also compete in the BMX Freestyle Park and in the BMX Freestyle Flatland and trials.
"We are extremely proud to host the spectacular UCI Urban Cycling World Championships in 2022," said His Excellency Aref Al Awani, General Secretary of Abu Dhabi Sports Council. "After receiving the prestigious UCI Bike City label in 2021, we now enhance our portfolio of world class cycling events and entertainment offerings in the region and look forward to showcasing, to the world, what Abu Dhabi and the UAE has to offer, for both amateur and professional cyclists."
In addition to the Abu Dhabi Bike Festival, there will also be a community hub and event village suitable for families that will provide activities such as short bicycle courses, face painting, bungee trampolines, graffiti artists, street dancers, BMX stunt shows, live music, all hosted at Nation Towers.
The Abu Dhabi Bike Festival comes a year after Abu Dhabi received the prestigious UCI Bike City label from the Union Cycliste Internationale in recognition of Abu Dhabi's commitment to promoting cycling and developing cycling infrastructure and programmes across the region's communities.
Abu Dhabi is fast becoming one of the most cycle-friendly cities in the world. The Abu Dhabi Loop, a 109km cycle track, is set to open in the UAE capital, which will connect attractions around Abu Dhabi for a truly incredible bicycle ride. In addition to this, a new 3,500-seater velodrome is being build on Hudayriat Island for track-racing facilities.
Excited for Abu Dhabi Bike Festival? So are we. But if you can't wait until November, there are loads of cycling tracks for you to enjoy, including Al Ain Zoo, Al Wathba and the Corniche.
The United Arab Emirates capital has been confirmed to host the 2022 and 2024 UCI Urban Cycling World Championships and 2028 UCI Gran Fondo World Championships.
For more information, please visit: https://www.bike.abudhabi/en