Register now for the Ride for Lifecycles Metric Century this Autumn
Please join Lifecycles Louisiana at their first annual Ride for Lifecycles Fall Bike Ride in Mandeville, LA, on Saturday, October 28, 2023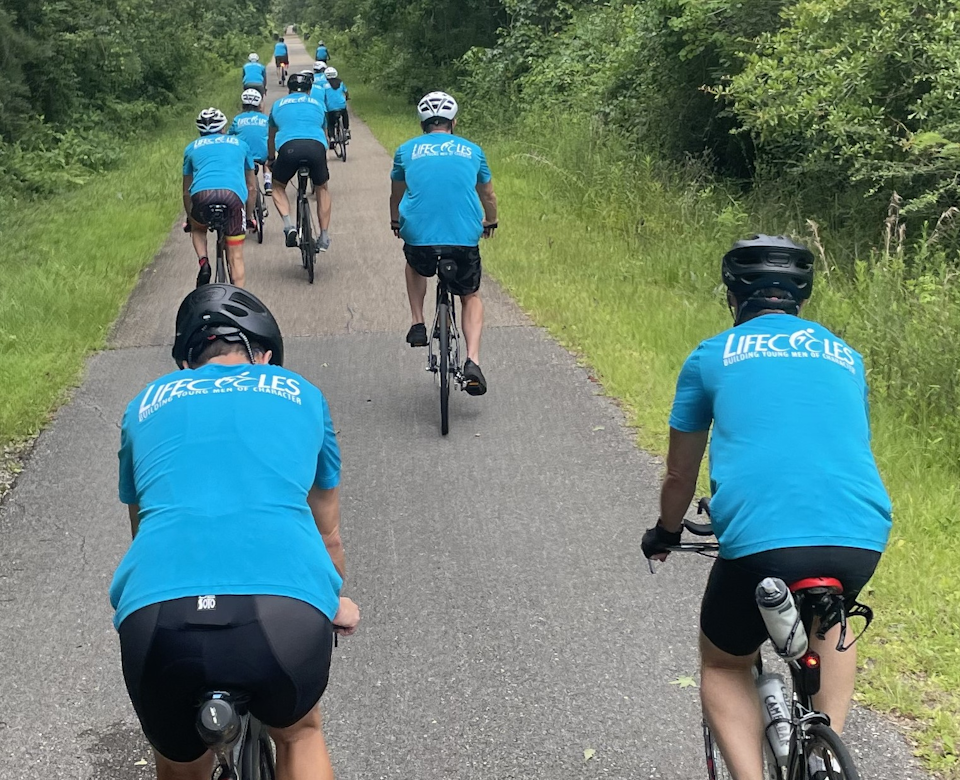 Enjoy the beautiful fall weather in South Louisiana for a bike ride to support Lifecycles Louisiana this October 28th in Mandeville, LA.
The challenge offers three fully supported rides for cyclists of all abilities, an 8 Mile Family Fun Ride, a 27 Mile Quarter Century Plus and a 62 Mile Metric Century.
Mandeville is located on the north shore of Lake Pontchartrain across the lake from the city of New Orleans and its south shore.
The rides start and end at Fontainebleau State Park in Mandeville and all include sections of the beautiful St. Tammany Trace as well as quiet country roads.
There is free parking, toilets, packet pickup and registration on the day at the start.
There are aid stations out on course and food at the finish afterwards. Non-riders lunch tickets are available.
Fundraising
Anyone who raises $50 or more above the registration fee for Lifecycles will receive a Lifecycles T-shirt. Anyone who raises $500 or more will receive a Lifecycles Jersey.
Register Now
Entry for adults ages 18 and up are
$50 from July 1st – September 30th
$60 after October 1st
Youth, ages 12 – 17: 50% Discount on all above fees
Children ages 5 – 11: $5 each
Non-Riders Lunch Ticket: $10 each
There is onsite registration on the day.
For more information, please visit: https://www.flipcause.com/secure/cause_pdetails/MTc2MDMx or click the button below to register now.

Building Young Men of Character
All proceeds from this event go to Lifecycles Louisiana. Lifecycles is a Louisiana nonprofit whose mission is to build young men of character in a Christ-centered, bicycle-touring adventure experience. Lifecycles stands in the gap for teen boys by combining mentoring, spiritual development, and life skills development in the adventure of a bicycle touring experience. This unique combination introduces new environments and provides physical activity and enjoyment of nature that can sustain for decades.
In addition, it opens teens to communication and learning during these crucial years of development and opportunity. In the Lifecycles experience, boys come under the mentorship of a group of adults who will guide them to a fulfilling, contributing adulthood. Teens learn teamwork, leadership, followership, the value of their education, and practical life skills from money management to healthy living habits, finding and holding a job, and engaging others with respect, honesty, and dignity.
For more information, please visit: https://www.lifecyclesla.com