Border Wars Gravel Adventure returns to the Alabama / Georgia state line
Gear up, gravel cyclists! Saturday, February 24, 2024 will see Border Wars return for its 3rd annual AL/GA race, now starting in Franklin, Georgia. Gran Fondo Guide fans and followers SAVE 10% with our exclusive discount code!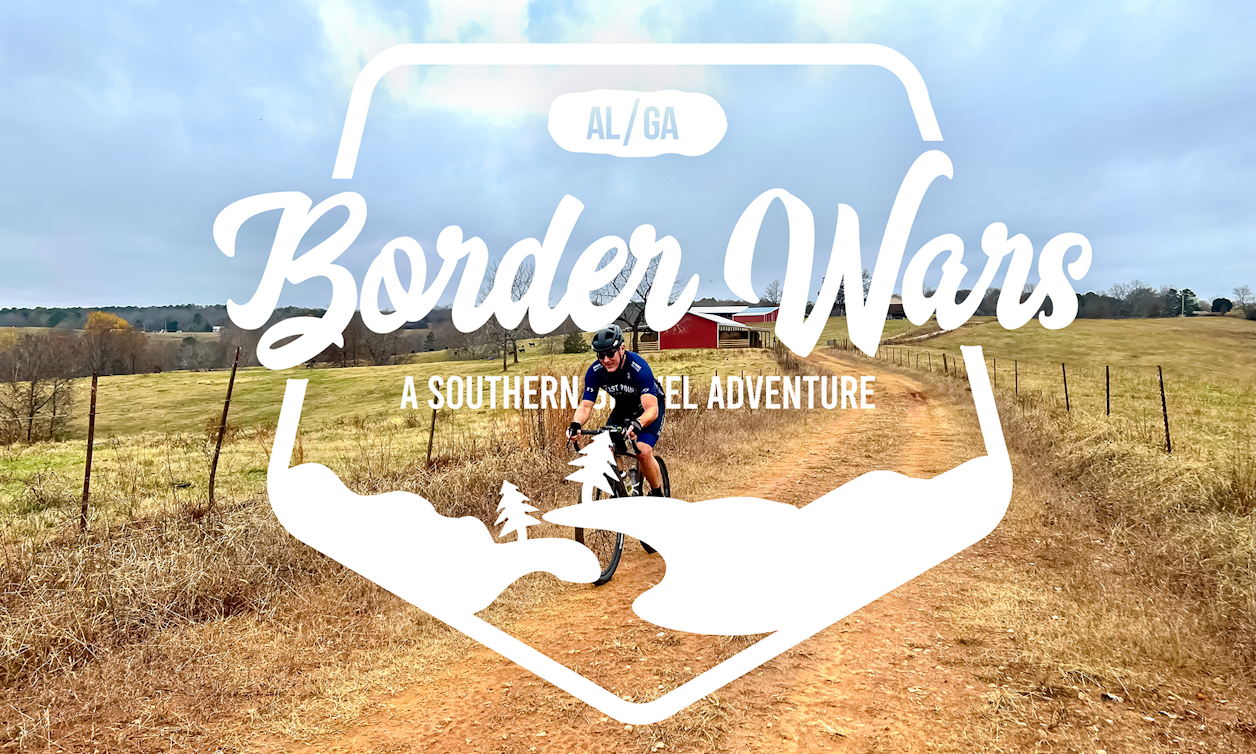 This event shows riders the best of both Southern gravel worlds: Georgia's neat, meandering farmland roads and the shady, forested routes that dive across 'Bama's steep hollers. It's an exhilarating day of friendly and competitive rides, a bike expo, and a festive after-party where riders will enjoy great food and drinks for all ages, plus live music from the Spring Street Bluegrass Band.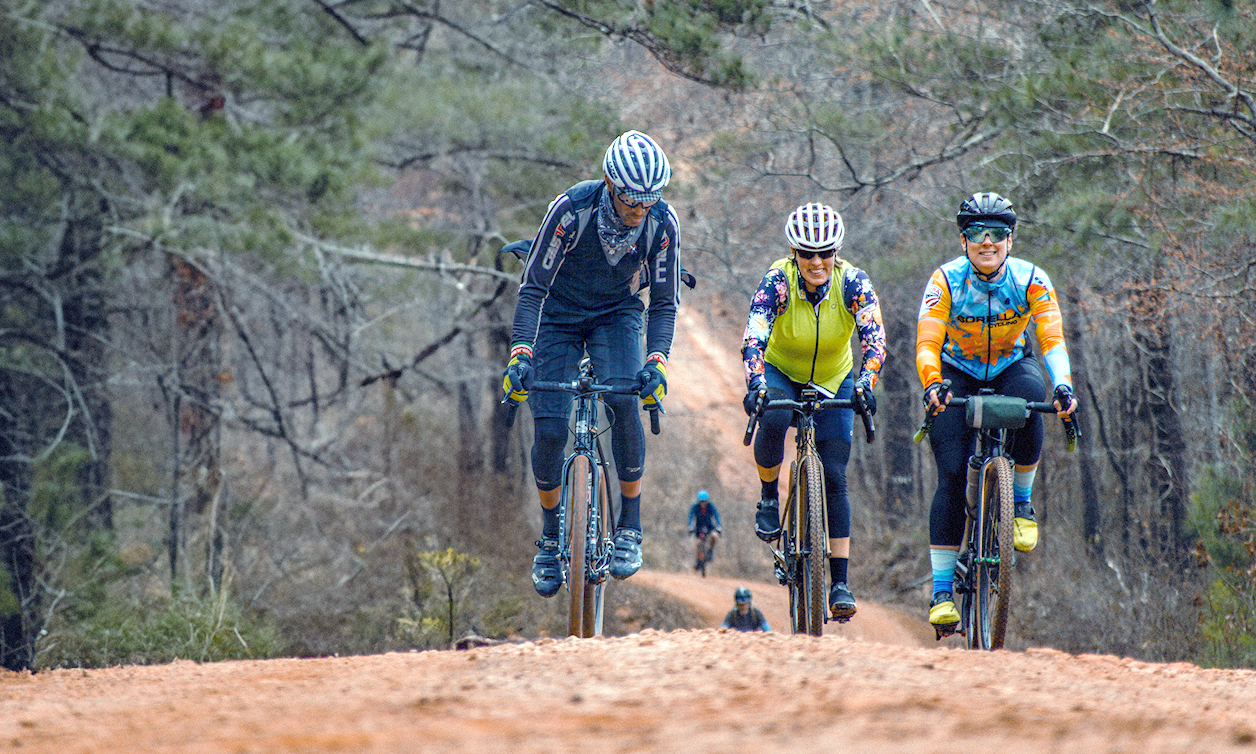 Independent Gravel and the East Point Track Club are cohosting the event, presented by local sponsors. Event profits will benefit MTB Atlanta and the Heard County Food Pantry.
"Last year was our second event, and we sold out so fast that we had to open more spots," says Border Wars founder Wayne Whitesides. "Just word of mouth. We blew past the original 300 in under a month."
In response to 2023's event attracting well over 350 participants before registration was cut off, Border Wars has doubled its field limits for 2024—but space is still expected to fill up fast.
This rapid growth has spurred some exciting changes, including route options expanding from two distances to three (a 30-mile fun ride and 62- and 100-mile races). Start times will be staggered, and in partnership with the City of Franklin, Georgia, the start/finish/party location has changed to allow for a downtown festival and expo on the square, camping at Riverside Park on the bank of the Chattahoochee, and hassle-free parking.
Several additional sponsors have come on board this year, including Eliel Cycling, The Spindle ATL, Halfway Crooks Brewery, S&S Fire Pits, Outback Bikes and Revival Properties.
The organizers have promised that one thing isn't changing, however, and that's the outstanding independent atmosphere that put Border Wars on the map. Border Wars veterans can expect to enjoy the same personal homegrown feel, plus all the fun swag, completion badges, and one-of-a-kind custom ceramic trophies, handmade by Grouchy Ass Pottery Studios.
Registration is Now Open
Online registration for Border Wars is now open.
Gran Fondo Guide fans and followers use code BWGA-GFG10 to get 10% off registration. Offer good until 12-31-2023.
For more information about the event, visit www.borderwarsgravel.com or click the button below to register now.