You've got to ride the Diamond Jubilee Marin Century!
"America's Classic Bike Ride", the Marin Century celebrates its 60th Anniversary this August 5th 2023. Sign up now and enjoy the Diamond Jubilee edition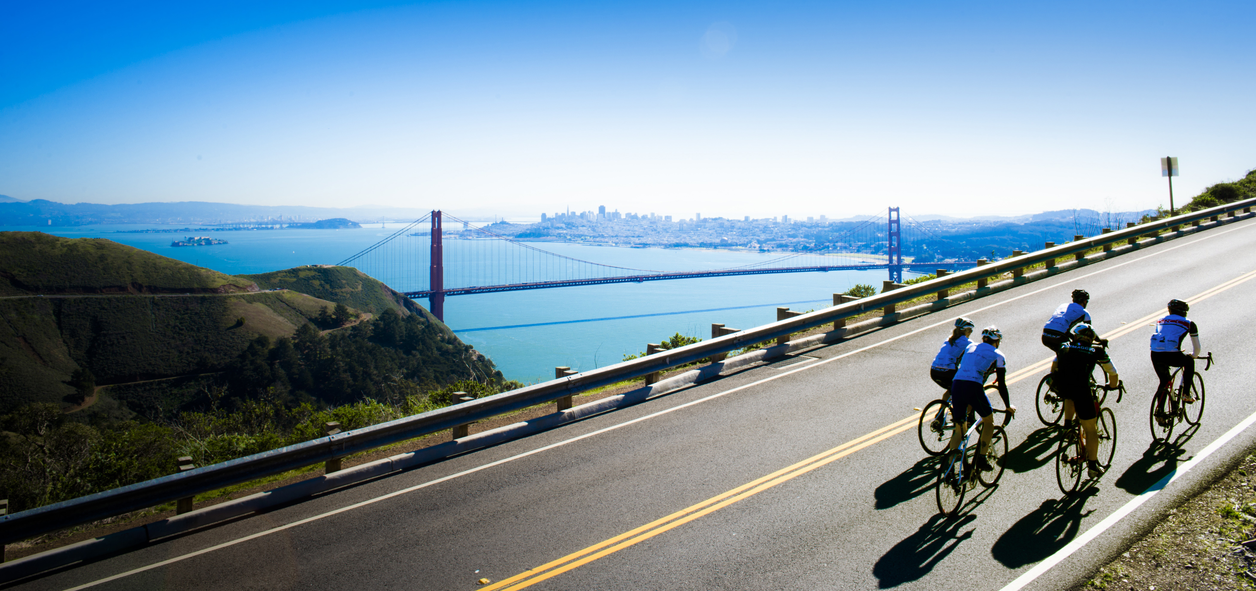 Want to Ride one of the Top 25 Rides in the World? Then you've got to ride the Diamond Jubilee Marin Century this August 5th, 2023.
Take on the west coast's most scenic and toughest ride, the Marin Century. The setting of the Marin Century is like no other. The ride starts in the beautiful State Park setting of Stafford Lake in Novato. The backdrop continues to inspire as riders navigate to the summit or through the foothills of Mount Tamalpais and the nearby coast of Tomales Bay.
Marin Cyclists have been staging the Marin Century for 60 years and they know how to stage a first-class road cycling event. In 2019, the Marin Century was named one of the Top 25 Best Bike Rides in the World by Outside Magazine.
96% of the riders give the ride 5 Stars and would recommend the Marin Century to their friends. When riders think about riding Marin Century: they think about the beautiful rolling hills and grasslands of West Marin, the meticulously prepared fresh munchies, the serene Stafford Lake State Park setting, and the enthusiastic support of 100's of volunteers cheering them on.
Additionally, when you complete your challenge, you will be rewarded with a wide selection of fresh hot food and plenty of scrumptious and hardy treats. Then you can relax and rock out to entertaining music, a free beer, and tasty gelato.
Riders are fully supported with coffee and snacks at the start, fully loaded rest stops, on-course marshals, EMTs, mobile SAGs, and BBQ/Burritos/Ice Cream picnic with live music at the finish!
In 2005, due to its growing popularity, the ride collected more in registration fees than was needed to pay the bills. That is when the volunteers decided to use surplus funds to support our community. Since that time the Marin Cyclists have given over $500,000 to local youth, cycling, and other non-profit organizations that serve our community.
The ride dates back to 1963 when a group of hardy Marin County bicyclists attempted the novel idea of organizing a 100-mile bike ride through the hills of Marin County. In its 60-year history, over 50,000 bike riders have enjoyed the scenery, camaraderie, food and challenge of the group rides.
The Marin Century is organized, managed, and run entirely by volunteers.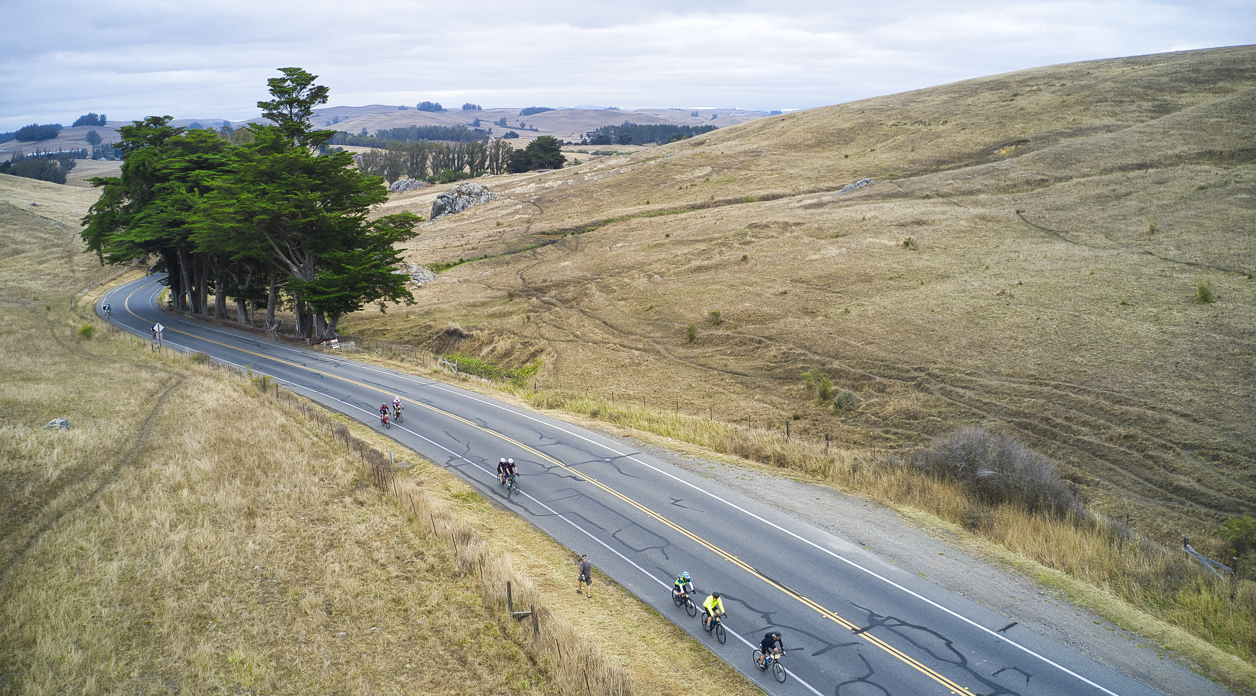 Three distances for all Abilities
With two of the three rides filled with steep climbs, this event is not kind to first timers, but does accommodate novices on its shorter Compact Classic, 62 mile course. You'll enjoy scenic views and jam-packed rest stops which course you choose.
The Compact Classic is a 62-mile course that goes though West Marin in a counter-clockwise direction, with an early test of your legs on Wilson Hill at mile seven. Afterwards, you'll continue on Chileno Valley Road before crossing into Sonoma Country for a few miles, then soon after, you'll head south, then west and enjoy mostly quiet West Marin roads through dairy farms before getting to your third rest stop in Tomales Community Park at mile 37. Shortly, you'll attack the Marshall Wall from the west, with this climb being longer than from the other direction, but you'll also get a couple of short sections of rest from the climbing. After climbing nearly 800 feet in three miles, you'll crest the Marshall Wall at mile 47 and reach your last rest stop at mile 50. Afterwards, you'll then have mostly flat terrain (with a few gentle climbs) on your way back to the finish. Your total climbing for this route will be about 4,300 feet.
Mt. Tam Century includes challenging climbs, beaches and small coastal towns. You'll have extended climbs on isolated roads and views from atop Mt. Tam that will draw your attention away from the task at hand (keep your eyes on the road though. The Mt. Tam Century is for experienced cyclists accustomed to extended climbs and fast, technical descents. The first couple of rest stops will be spaced further apart from the other courses, so be ready and make sure that both you and your bike are up for the challenge. The Mt. Tam Century is of course 100 miles but it will exceed 9,000 feet of climbing.
The Classic Century at 100 miles. The Classic Century follows the same course as the Compact Classic until mile 34, where you will veer away from the Compact Classic riders and enjoy a few extra miles of serene West Marin roads before reaching the Tomales Community Park rest stop at mile 45. Then, heading south on Shoreline Highway before turning sharp left and climbing the Marshall Wall, where you'll be climbing nearly 800 feet during this 3-mile climb. After you crest the hill and later after Nicasio at mile 78, you'll be mostly going downhill for the next 10 miles, then you'll pass through the redwoods in Samuel P. Taylor State Park. You'll have your last tough climb at mile 92, so save some energy for the last few miles. Your total climbing for this route will be about 7,150 feet.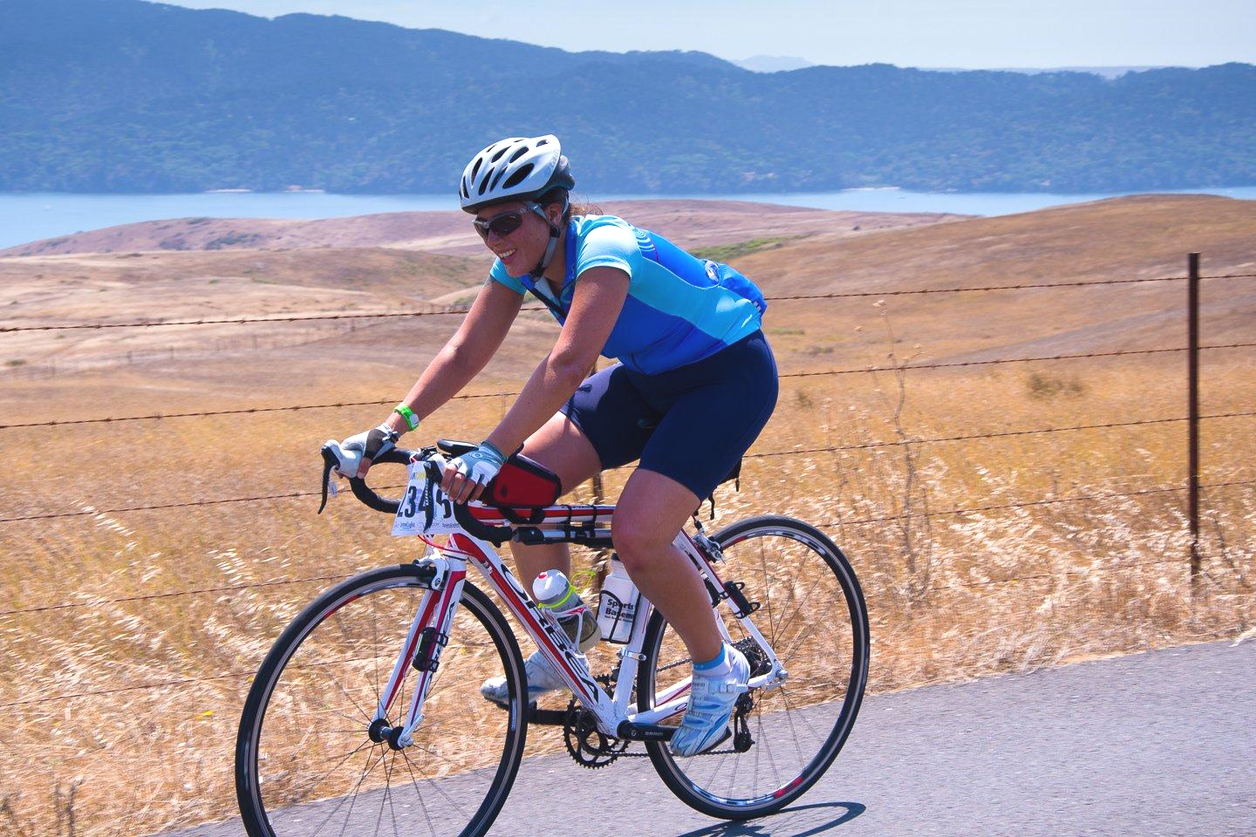 60th Diamond Jubilee Cycling Kit
The Marin Cyclists have designed a kit celebrating the Jubilee. The design reflects Mt. Tamaplias, the green hills of Marin and the waters of Tomales Bay.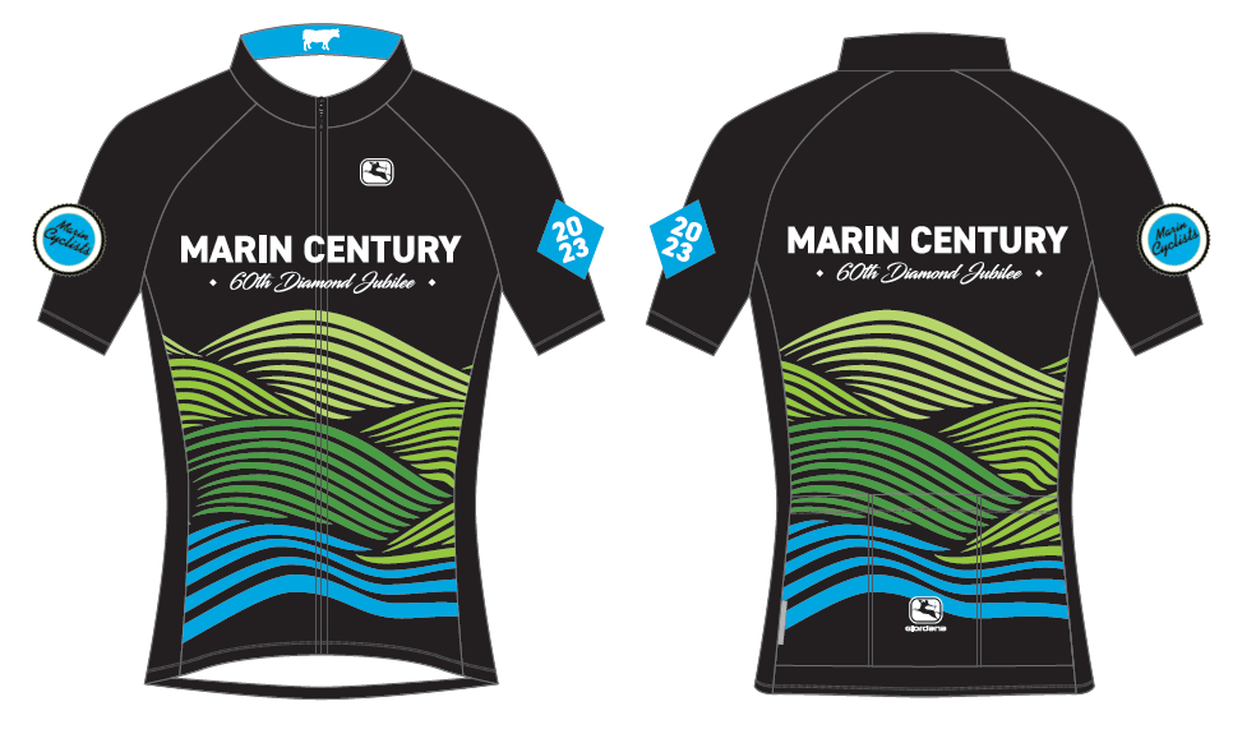 Remembering Your Roots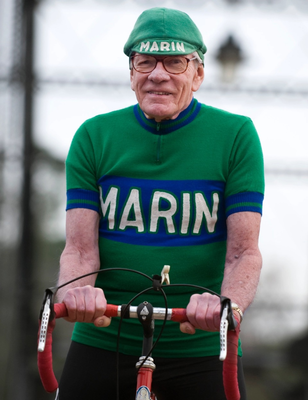 A gentleman named Ken Potter set up the club in 1963. Ken said in an interview "My neighbor Norman Nock and I got the idea that we really ought to have a bike club in Marin," Potter said. "We were traveling to places that were a lot less interesting than Marin, so why don't we just make our own club in Marin?"
"That summer, the club sponsored its first 100-mile ride, attracting 12 riders, it was actually 128 miles and only 4 riders finished." Now the Marin Century ride attracts well over 3,000 road cyclists annually.
Potter, who grew up in Northern California, served in the Army in Europe during World War II. After the war, he lived in Paris, France, and Florence in Italy before returning to Northern California.
Ken was an accomplished watercolorist and designed the first Marin kit "I felt that green would represent the land mass and the blue would represent the water around Marin."*
Ken sadly passed away in December of 2011, at the grand old age of 85.
*Quotes republished with permission from Bob Cullinan, IJ sportswriter.
Register NOW to Secure a Place
For more information, please visit: https://www.marincyclists.com or click the button below to register now.