2 months to go! Celebrating North America's largest Gran Fondo!

It's just two months until RBC GranFondo Whistler on September 9th. To celebrate, check out this photo gallery and feel your stoke levels heading north.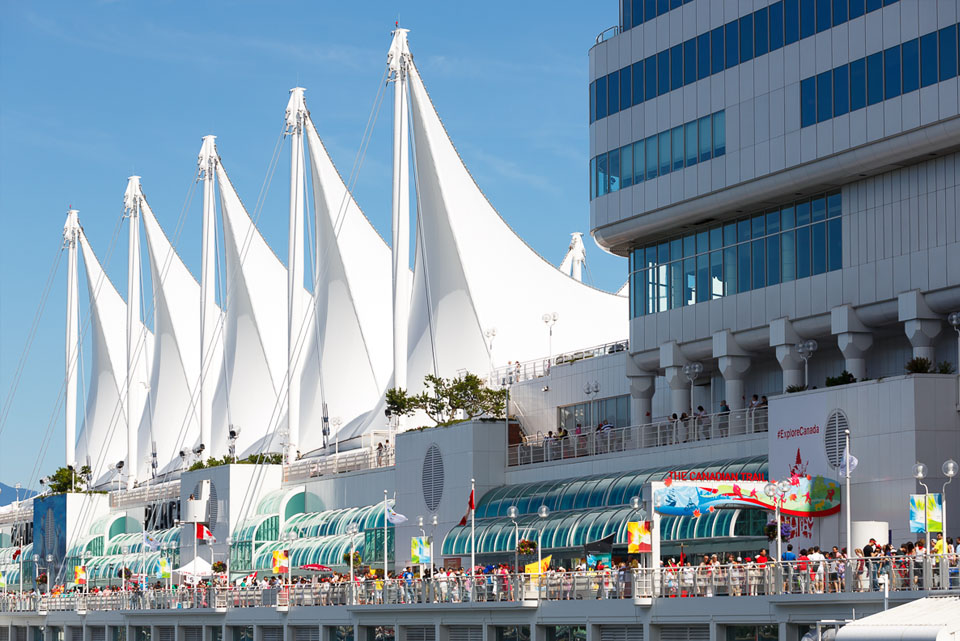 The Vancouver Convention Centre at Canada Place hosts VeloSpoke, the event's Friday Expo and package pickup.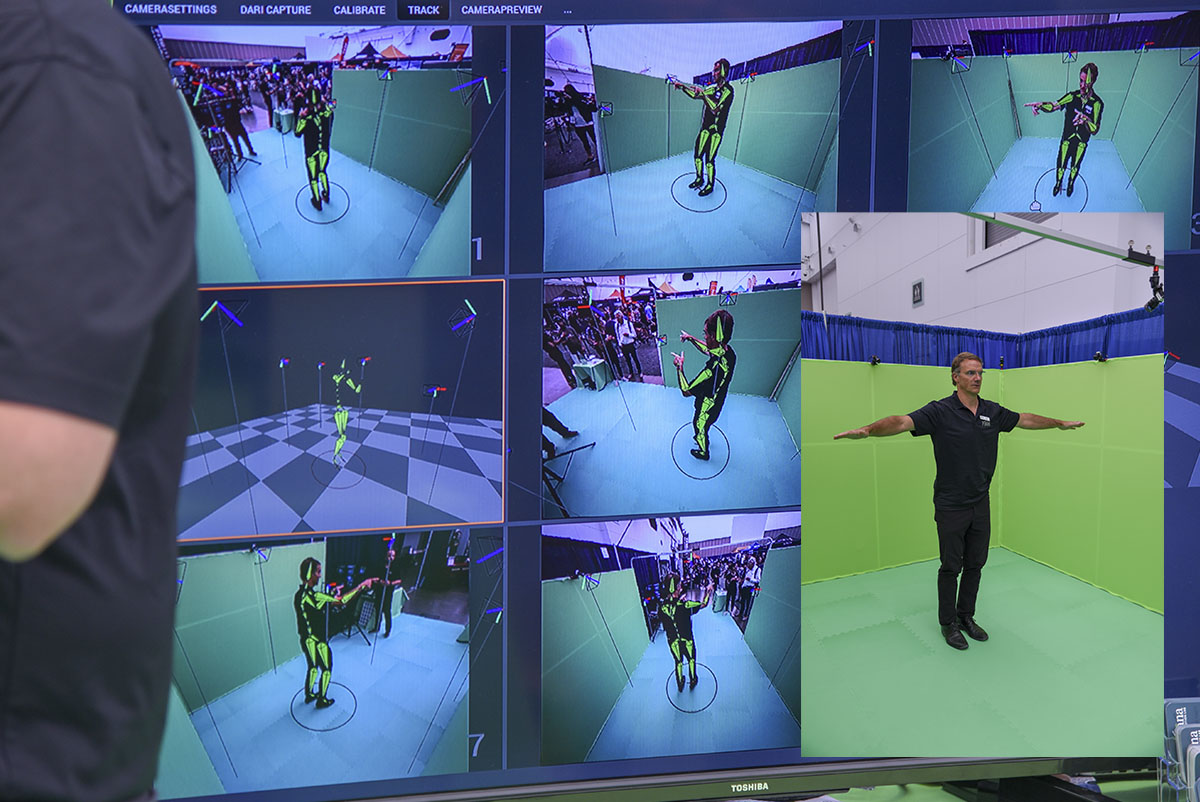 The show is full of the latest tech and trends from the biking and lifestyle worlds, including plenty of interactive exhibits.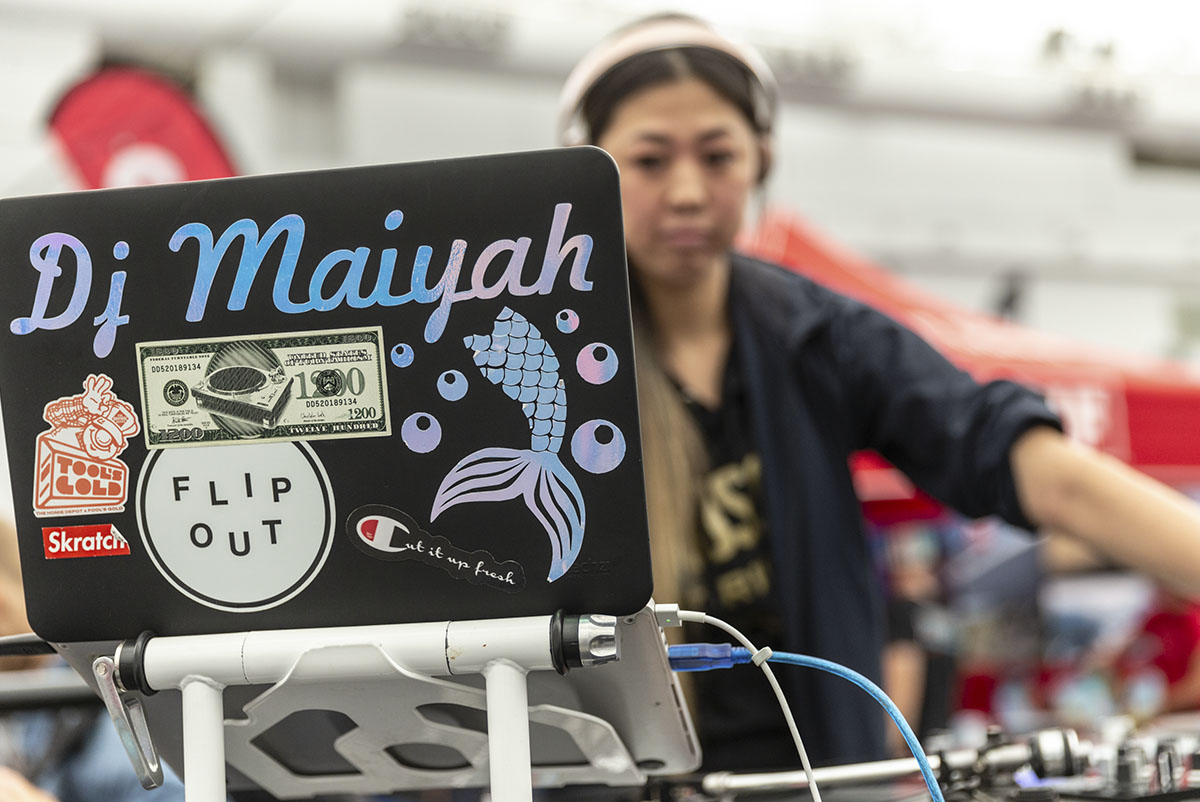 Enjoy entertainment and stay for a while soaking up the Canadian party atmosphere – after all, why rush these things?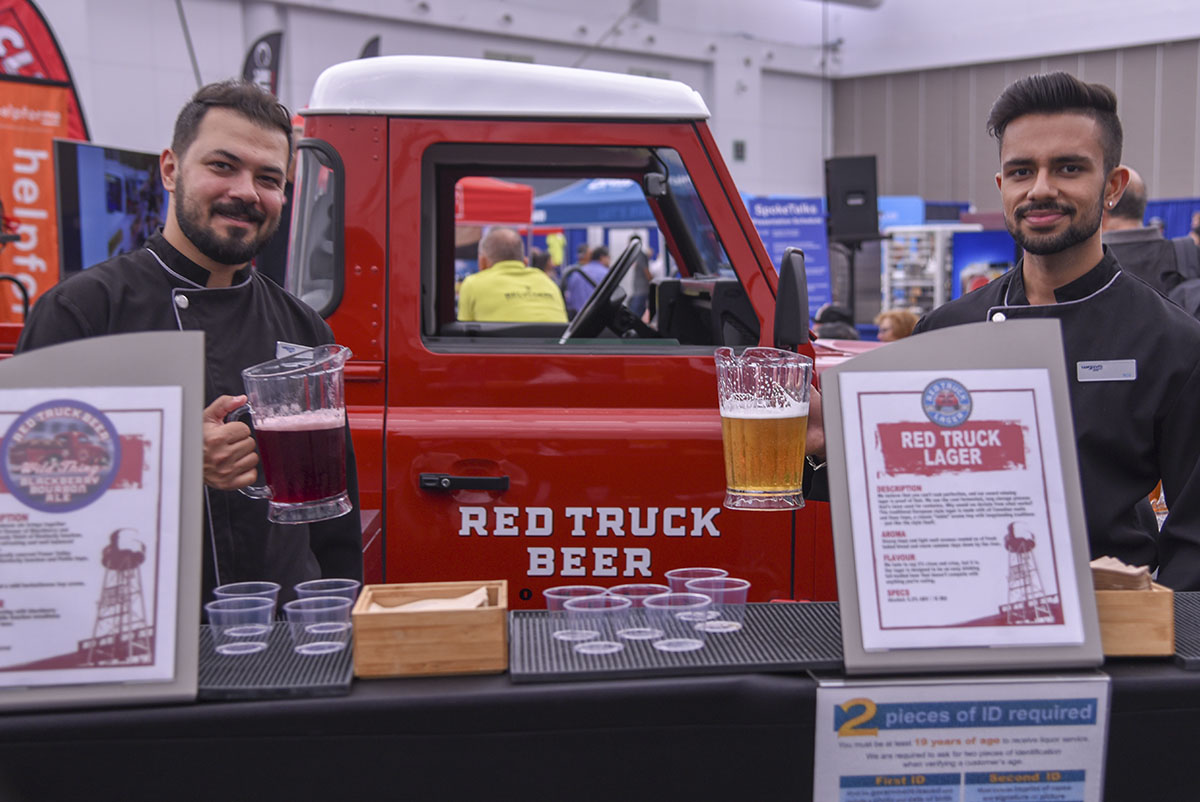 Local craft beer anyone? The West Coast is famous for its great breweries.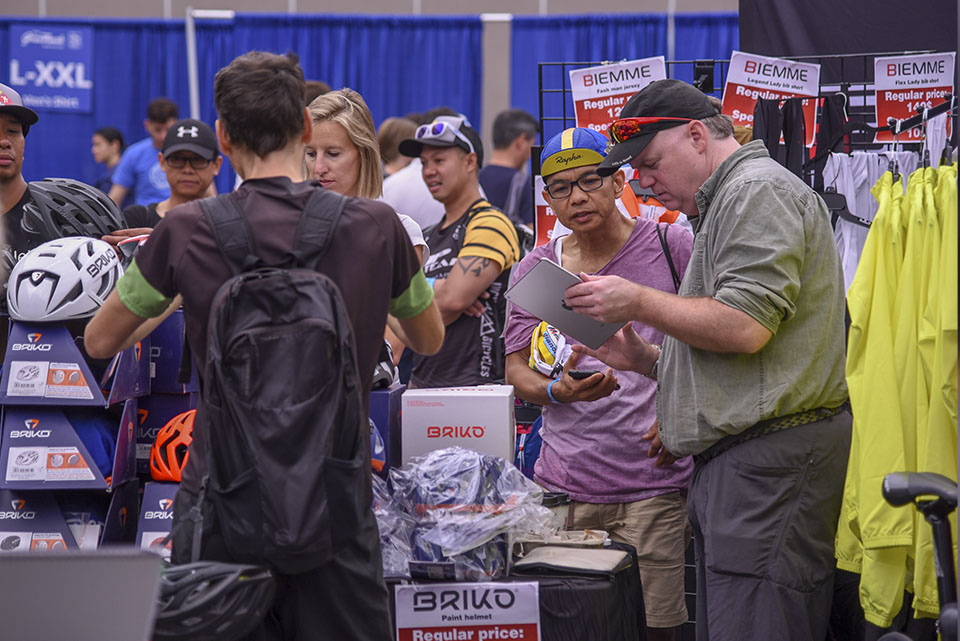 Pick up a bargain while you're at it from one of the 60+ vendors – making the most of the exchange rate if you're coming from further afield!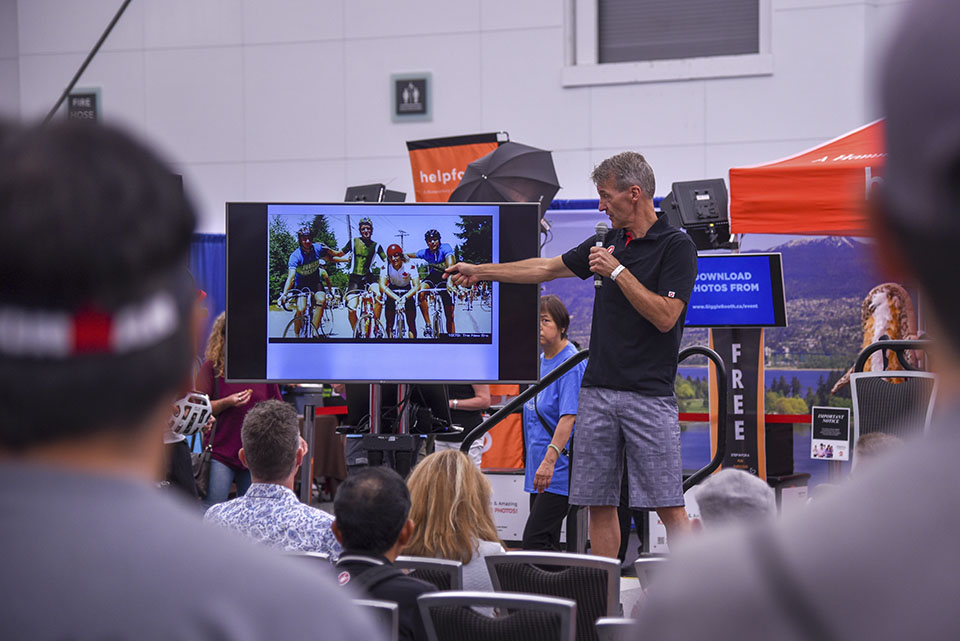 There's tons to see and watch – including former Tour de France yellow jersey riders like Alex Steida. Better get some good rest and a filling final meal, because tomorrow promises…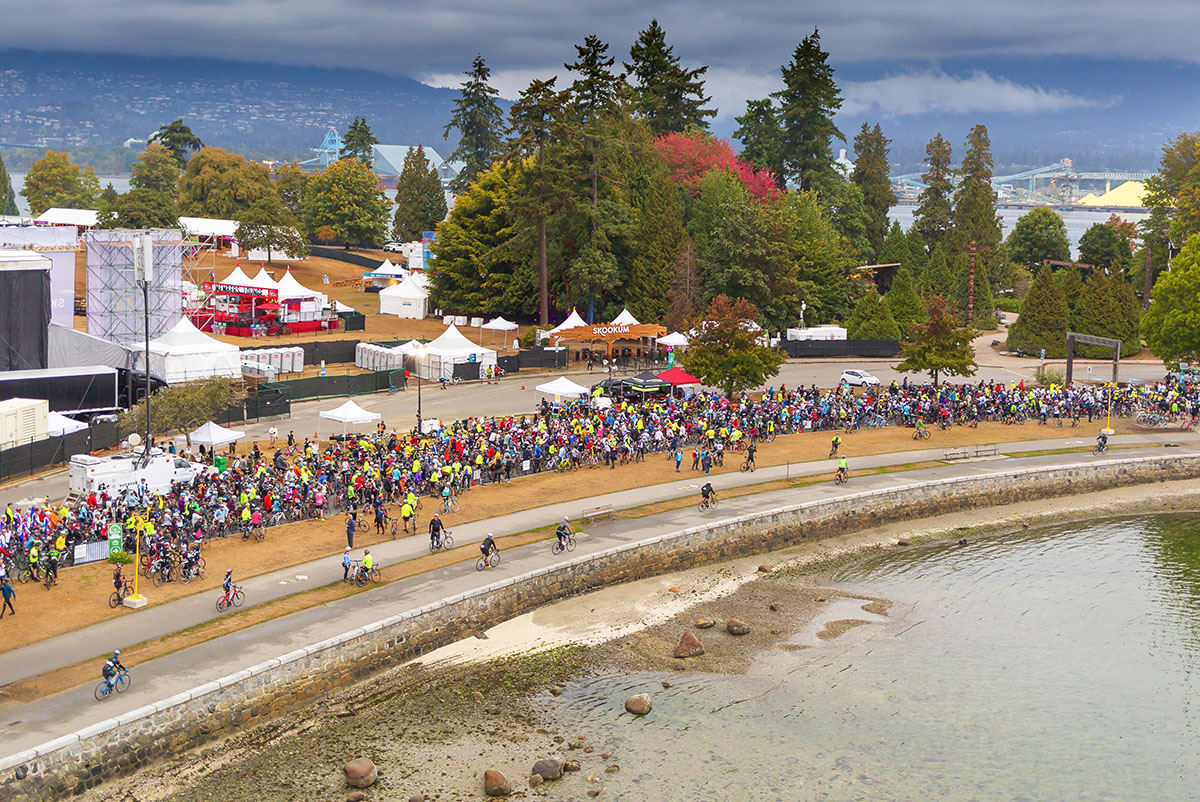 6000+ riders line up at the iconic Stanley Park startline in Vancouver, snaking through TripAdvisor's previously voted top park in the world and home to half a million trees. How are those nerves feeling?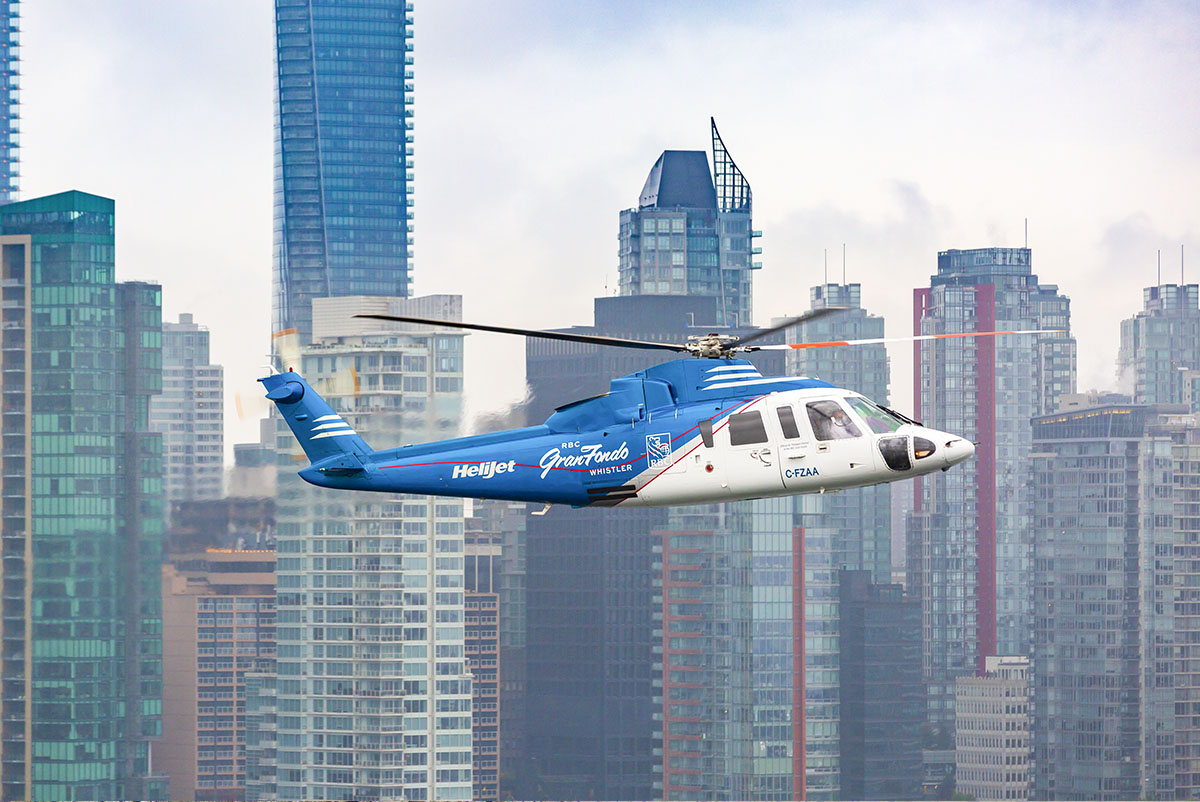 The official Helijet Gran Fondo choppers are in the sky keeping an eye on proceedings as riders take on the challenge to Whistler. Will you be taking on the 55km (34mi) Medio, 122km (75mi) Gran Fondo or 152km (94mi) Forte?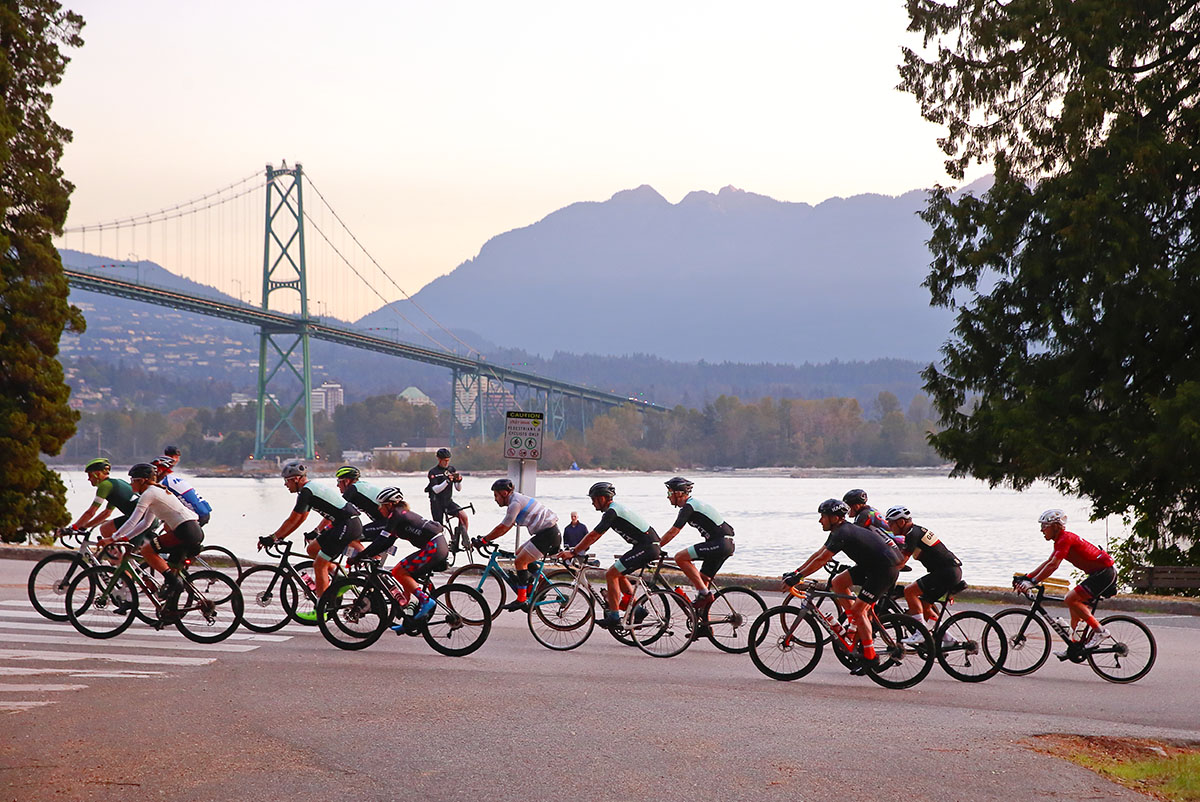 Hollywood of the North – or should that be San Fran? Forte riders (152km category that holds the greatest respect for completing) set off at dawn and take on the hills of the North Shore mountains in the background before riding to Whistler proper. Pictured: The famous Lions Gate Bridge, identical to Golden Gate in all but colour.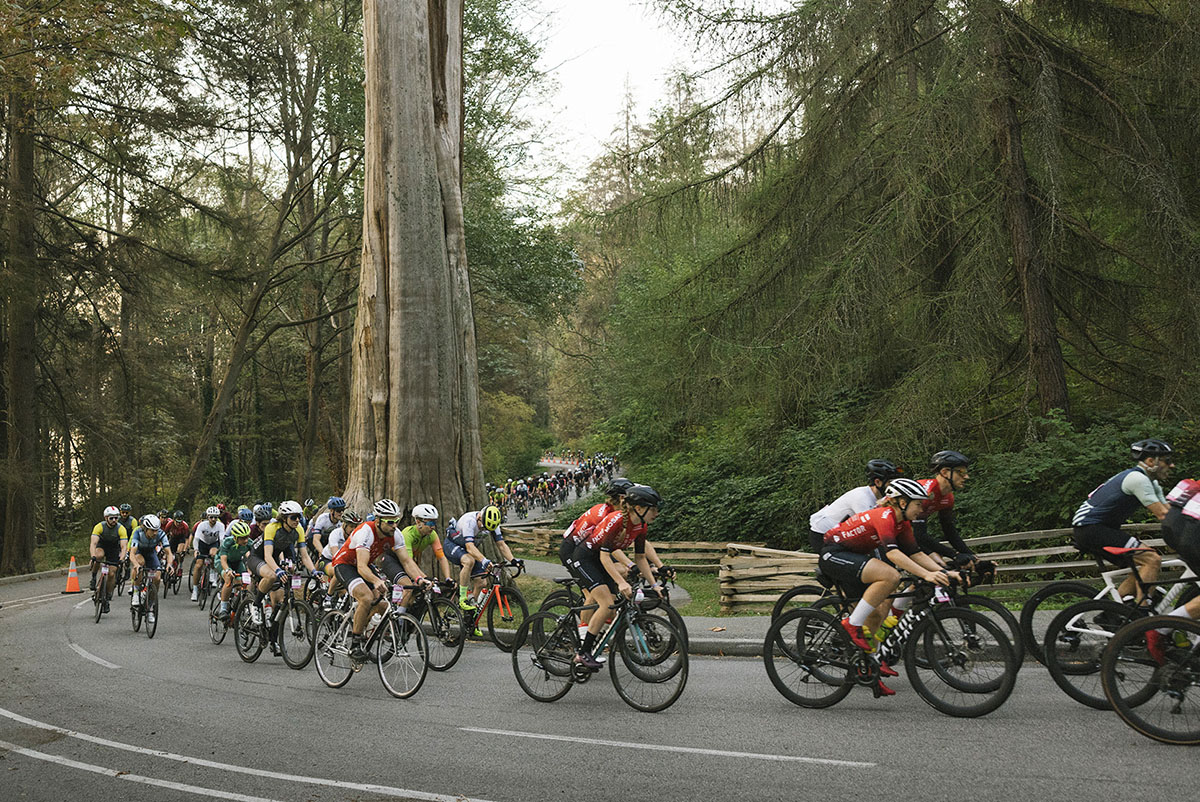 The St. Regis Cup teams race category sees some of the best regional riders take on the season's bragging rights – and compete for podium prizes and the champagne spray.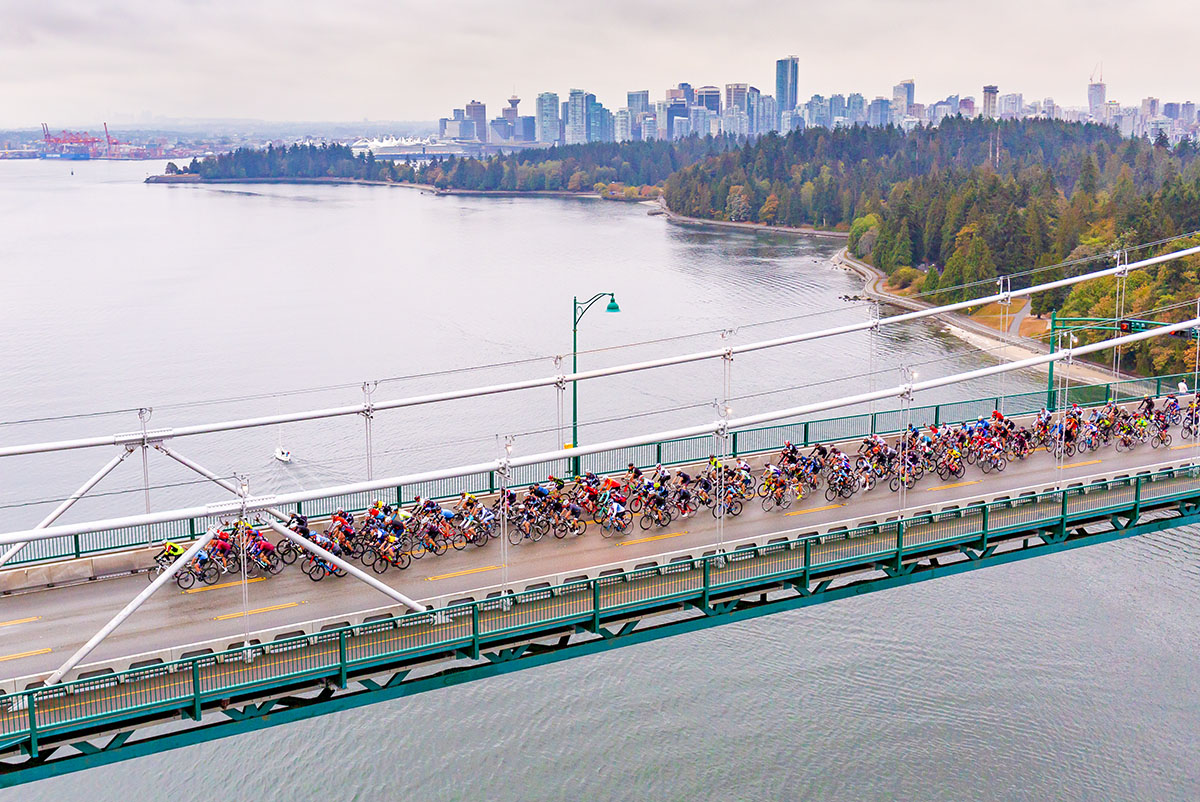 It's North America's largest Gran Fondo for a reason – not least due to the epic start and lead out across the Lions Gate Bridge. This could be you!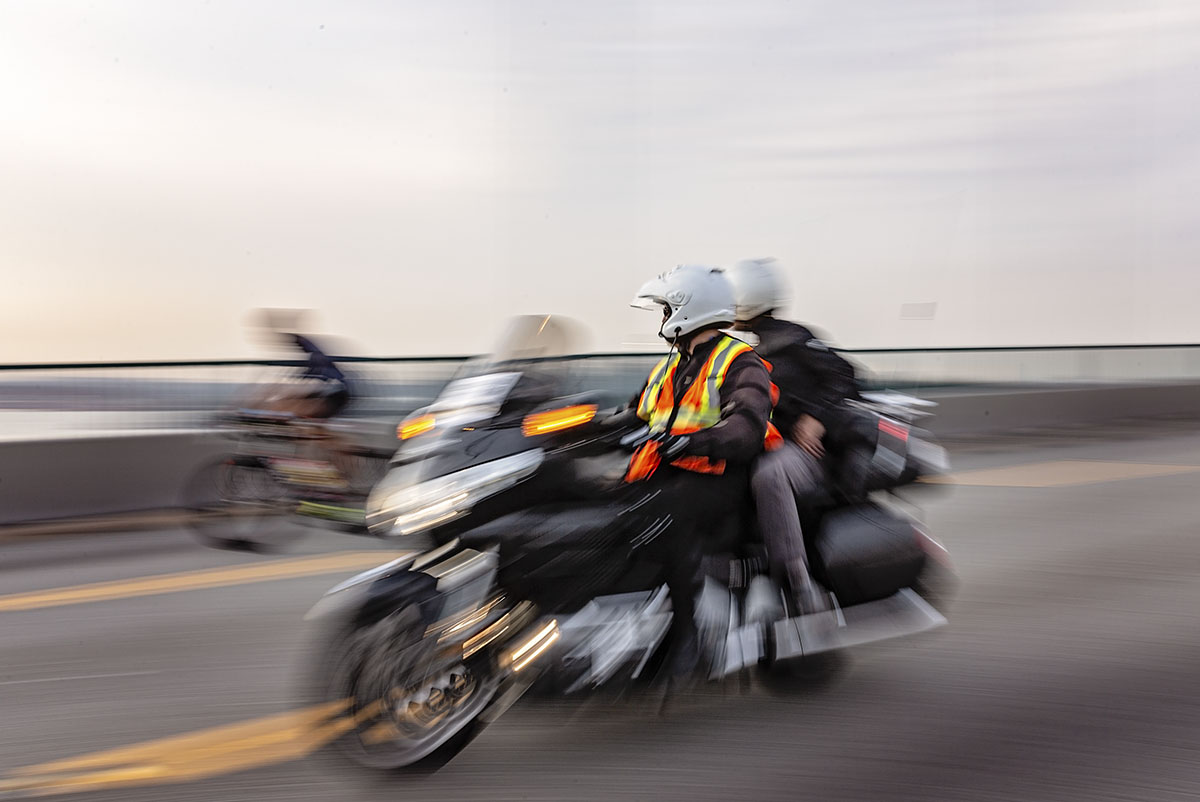 Riders are looked after by a small army of roving safety, media and support crew – the only vehicles allowed on course. The Gran Fondo itself is completely traffic free – something you won't find anywhere else in North America and one of the reasons the event sees strong female participation.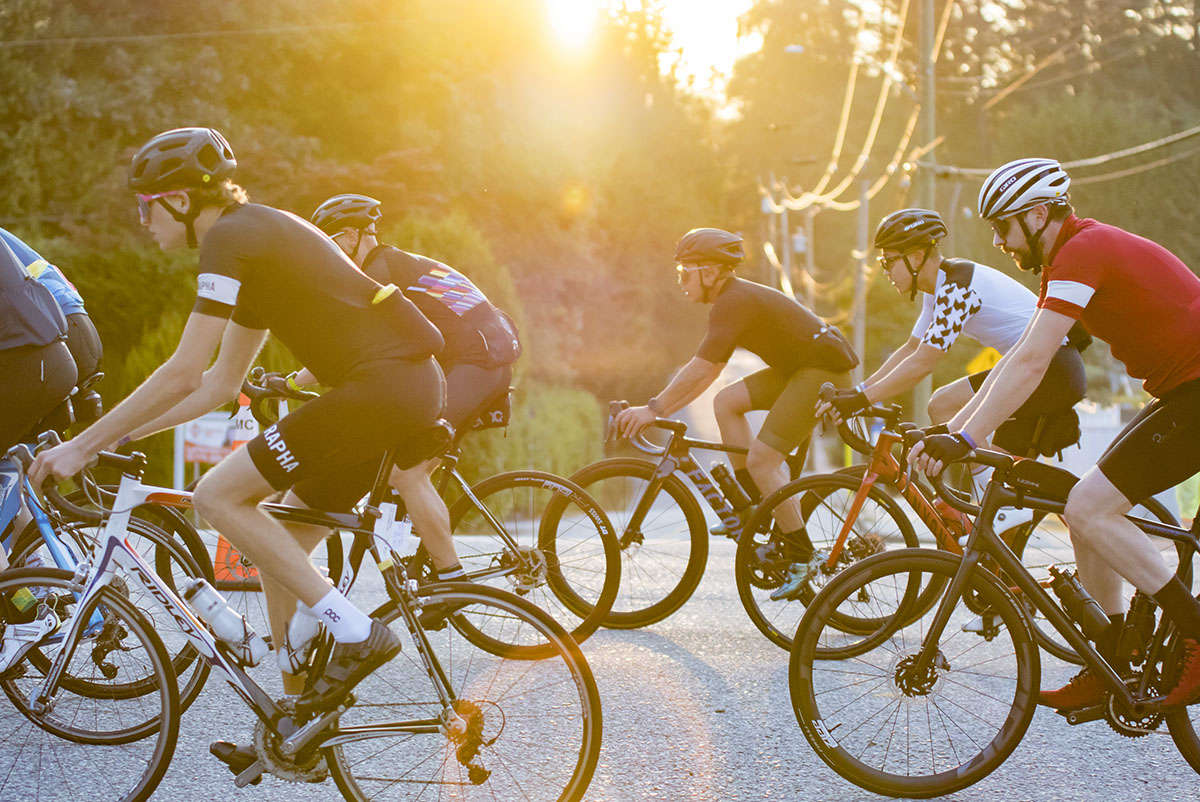 Thousands of riders breathe in the mild morning temperatures and sun before September's typical afternoon of enjoyable warmth kicks in.
The views are spectacular…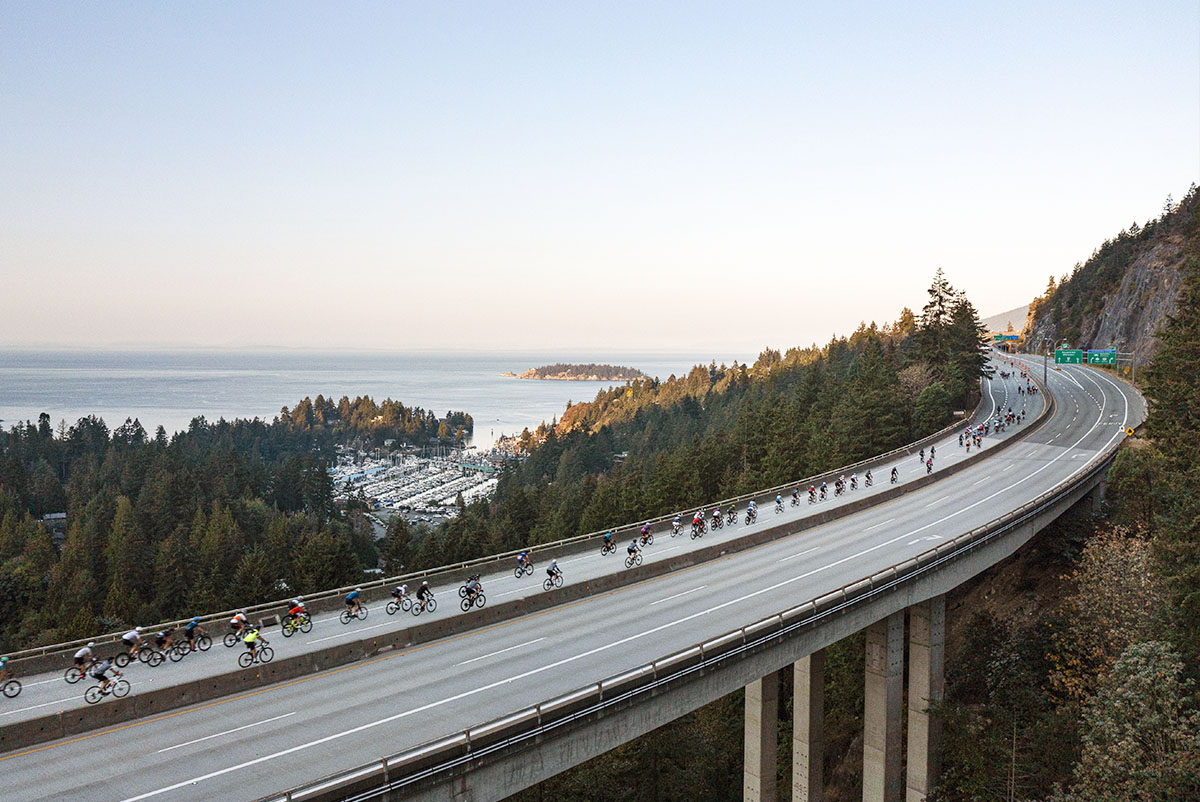 The Upper Levels highway coming out of Vancouver.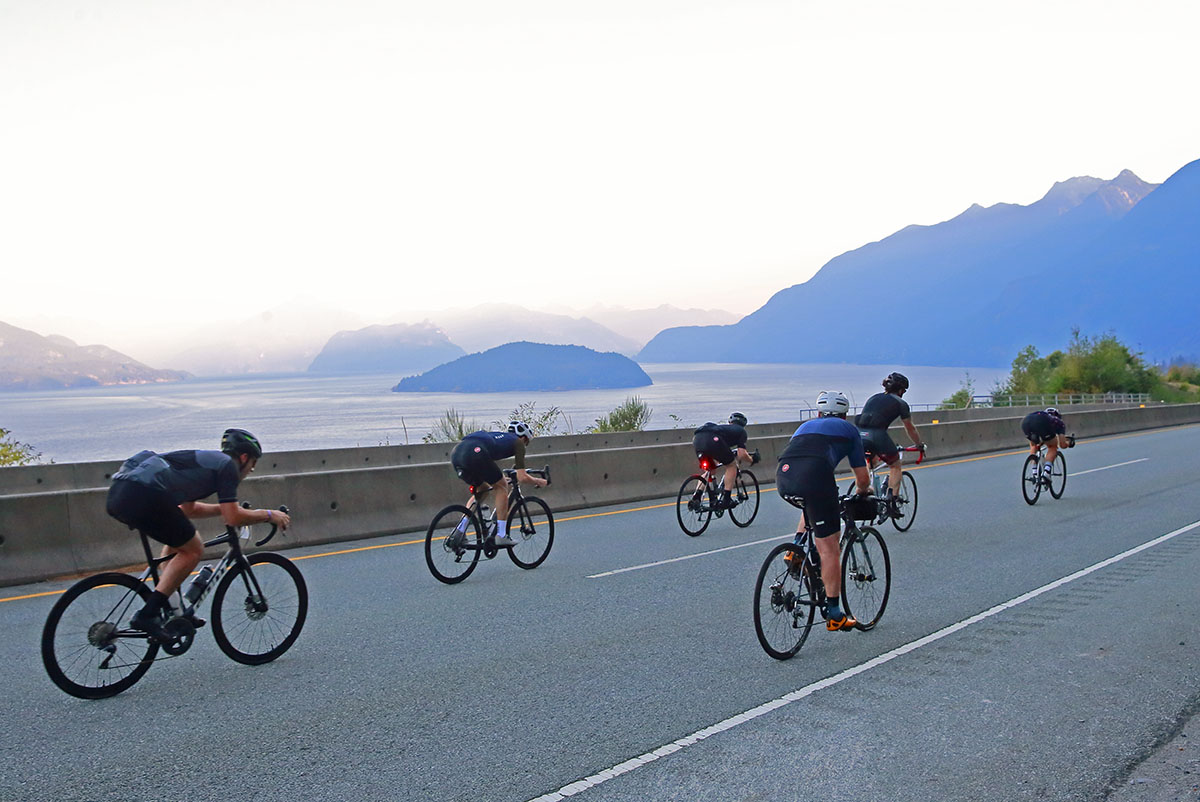 Turning the corner and descending down into Squamish, framed by Howe Sound, mountain chains and the coastal islands.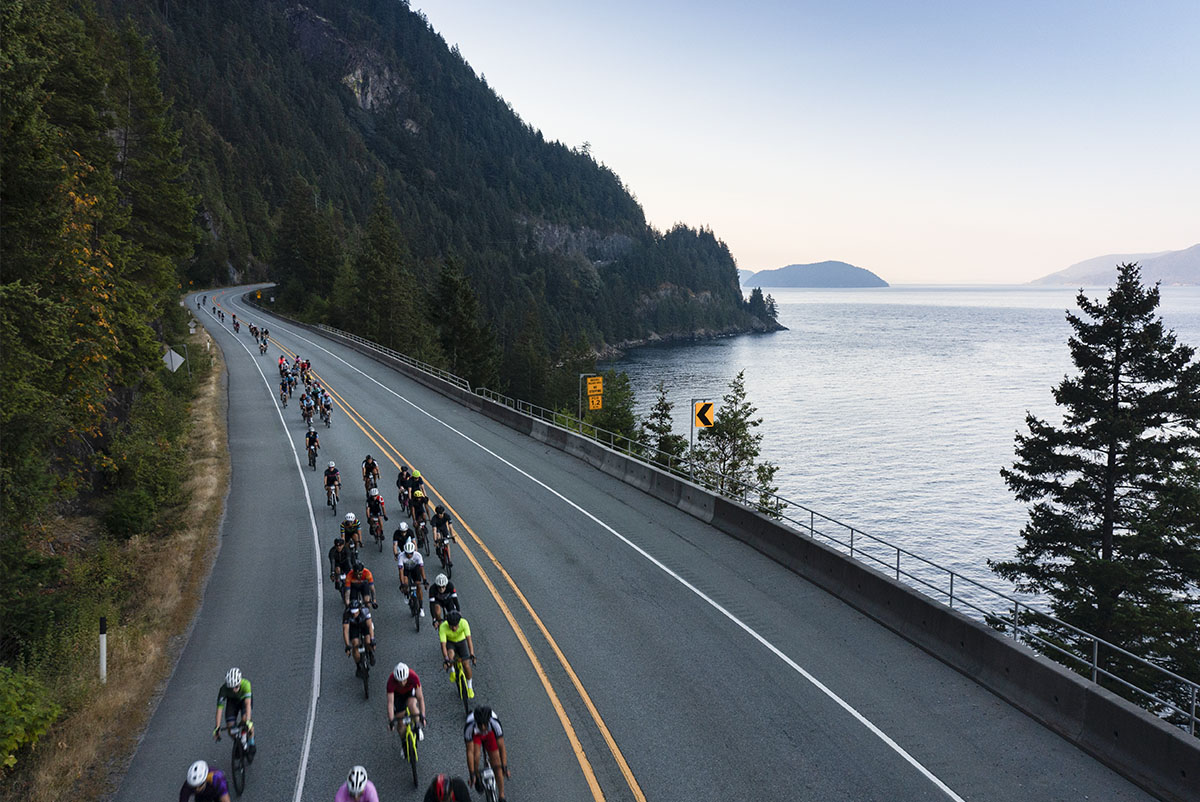 The Sea to Sky highway is regularly voted one of the most beautiful stretches of road in the world – and it's traffic free for one day only!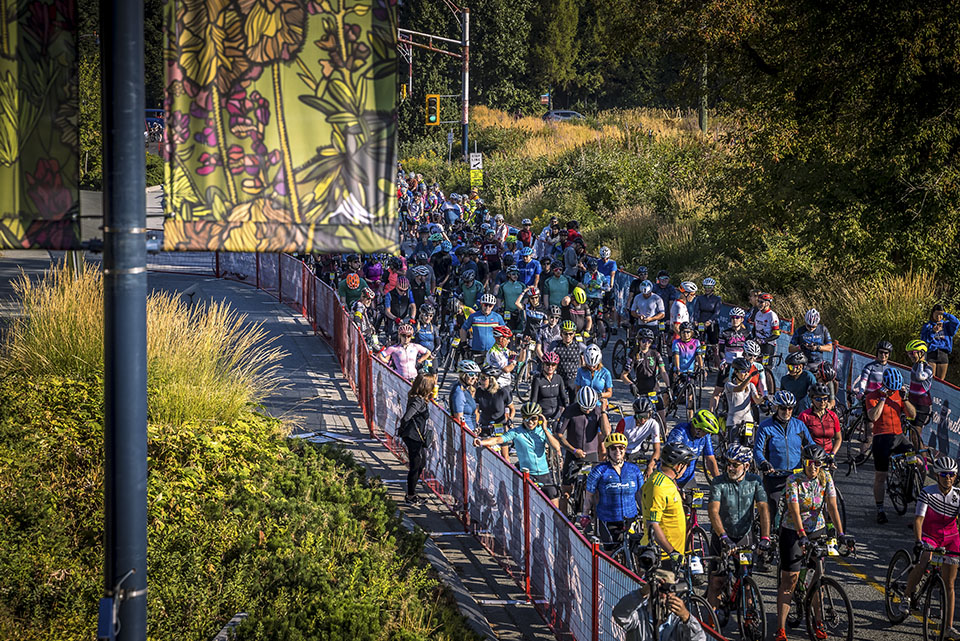 Meanwhile in Whistler, the family-friendly 55km Medio is about to begin with a more relaxed start time of 9.15am. Riders head south before joining up with riders starting in Vancouver and crossing the same finish line together.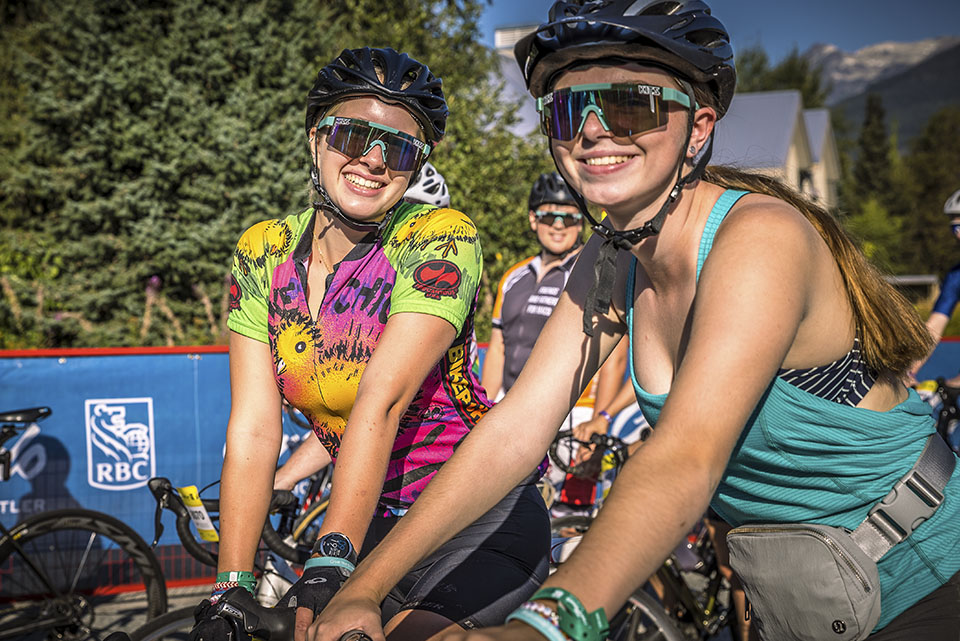 Whistler is a sea of colour on 'Fondo day.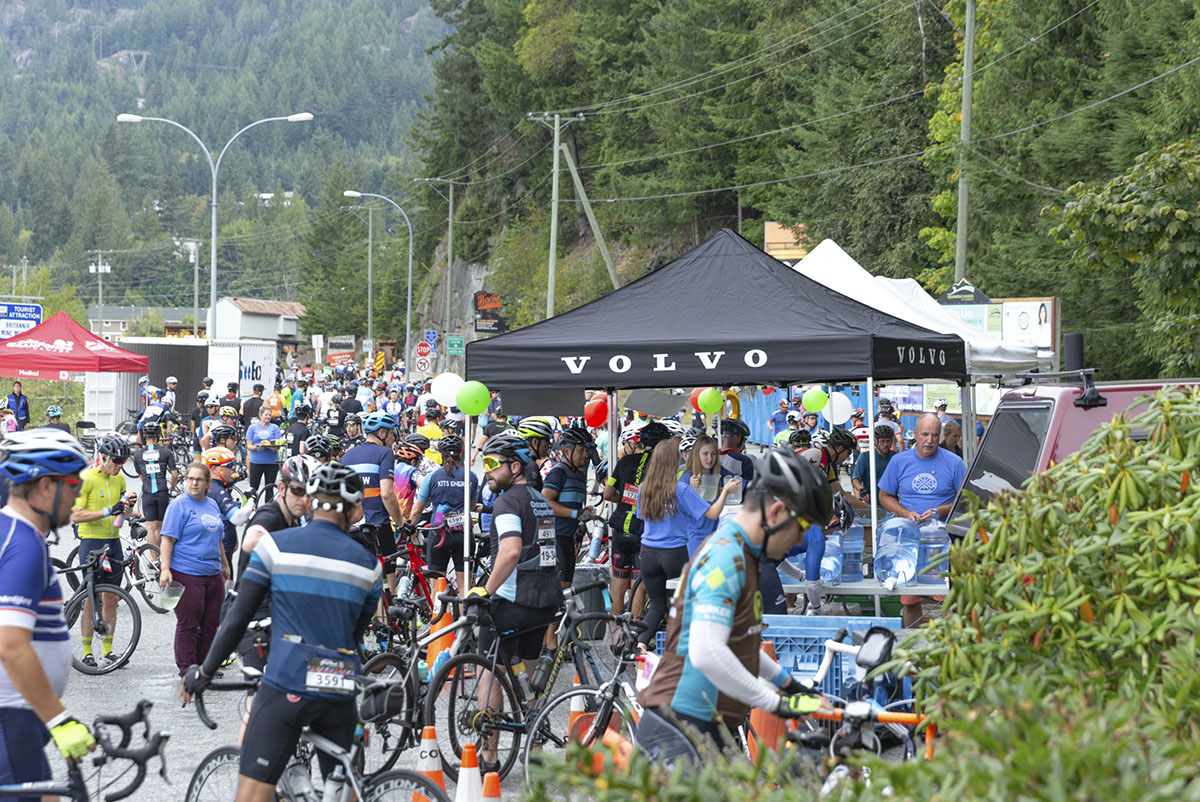 Bumper rest stops and on-course entertainment keep riders going and fueled towards the finish.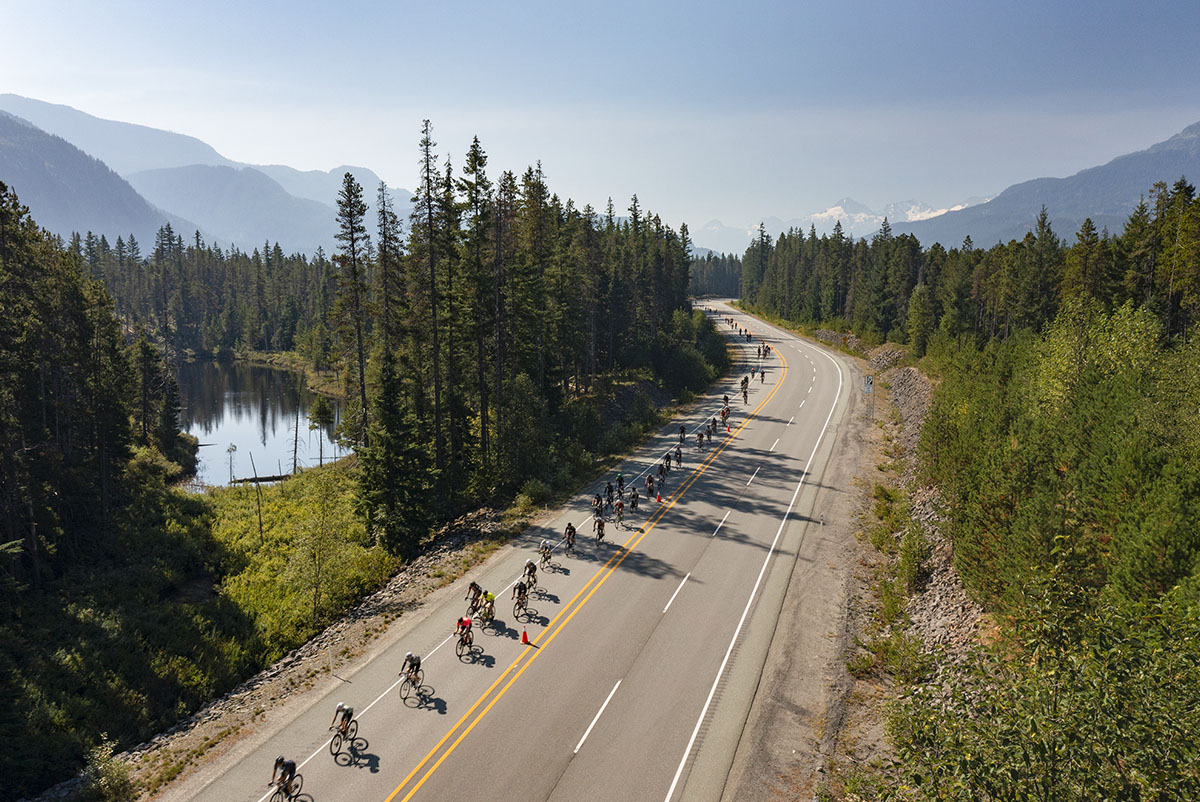 The riding is spectacular, taking participants through the coast mountains and Tantalus ranges.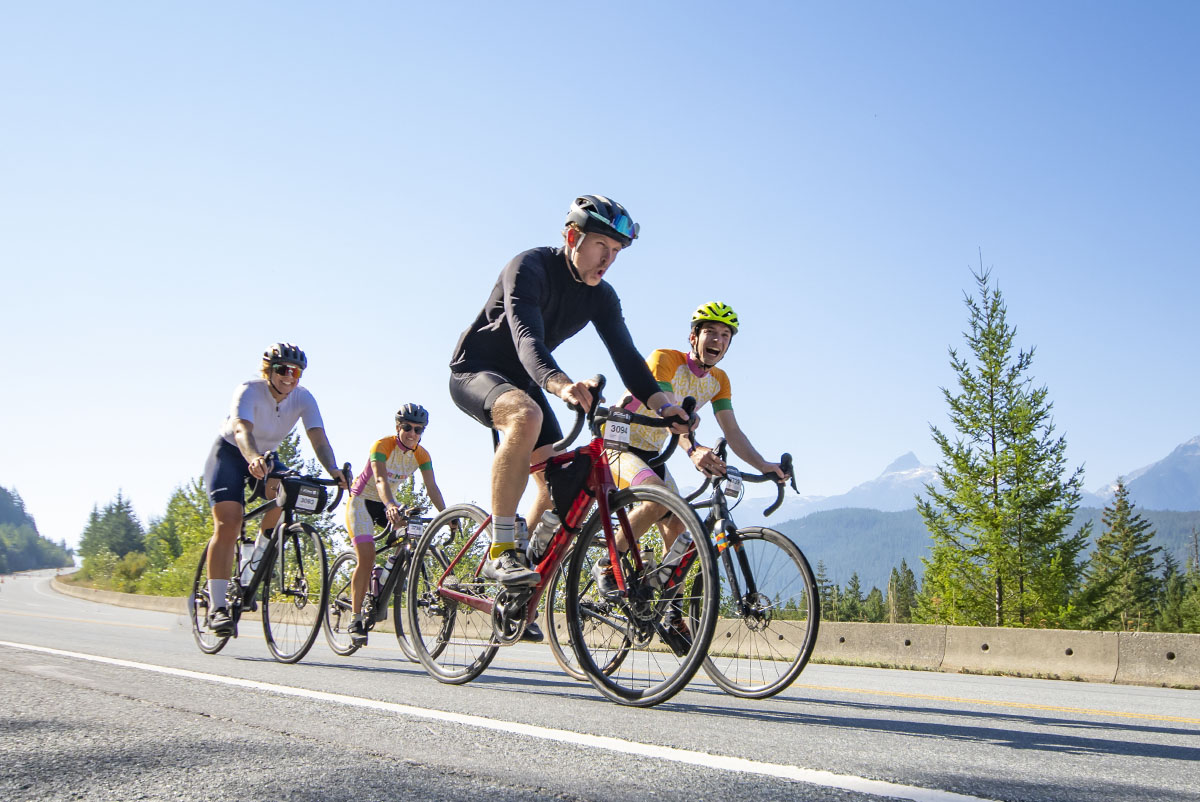 You'll sweep through stunning vistas with stoke levels at an all time high.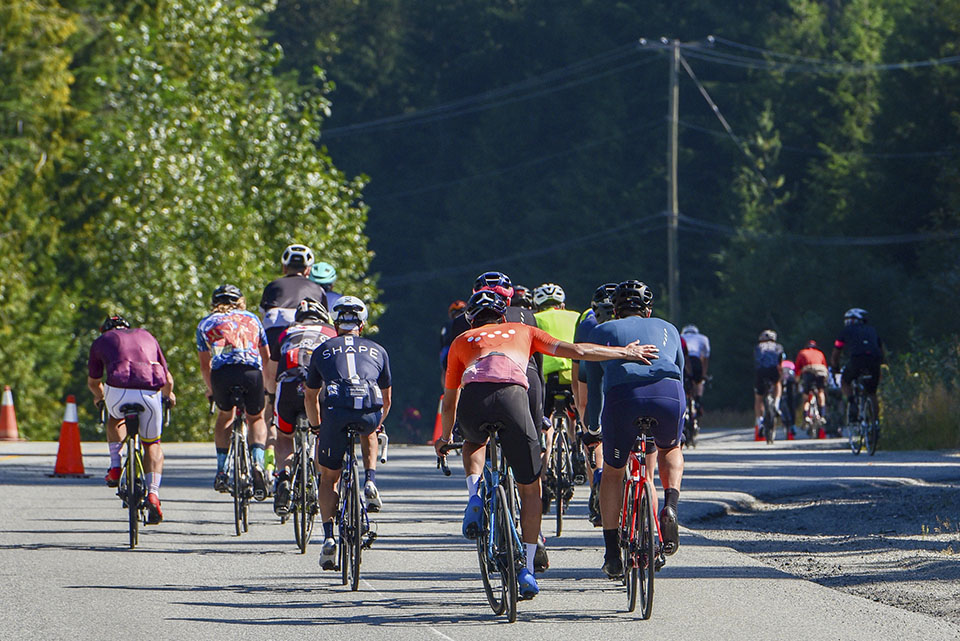 In Canada, riders ride as one.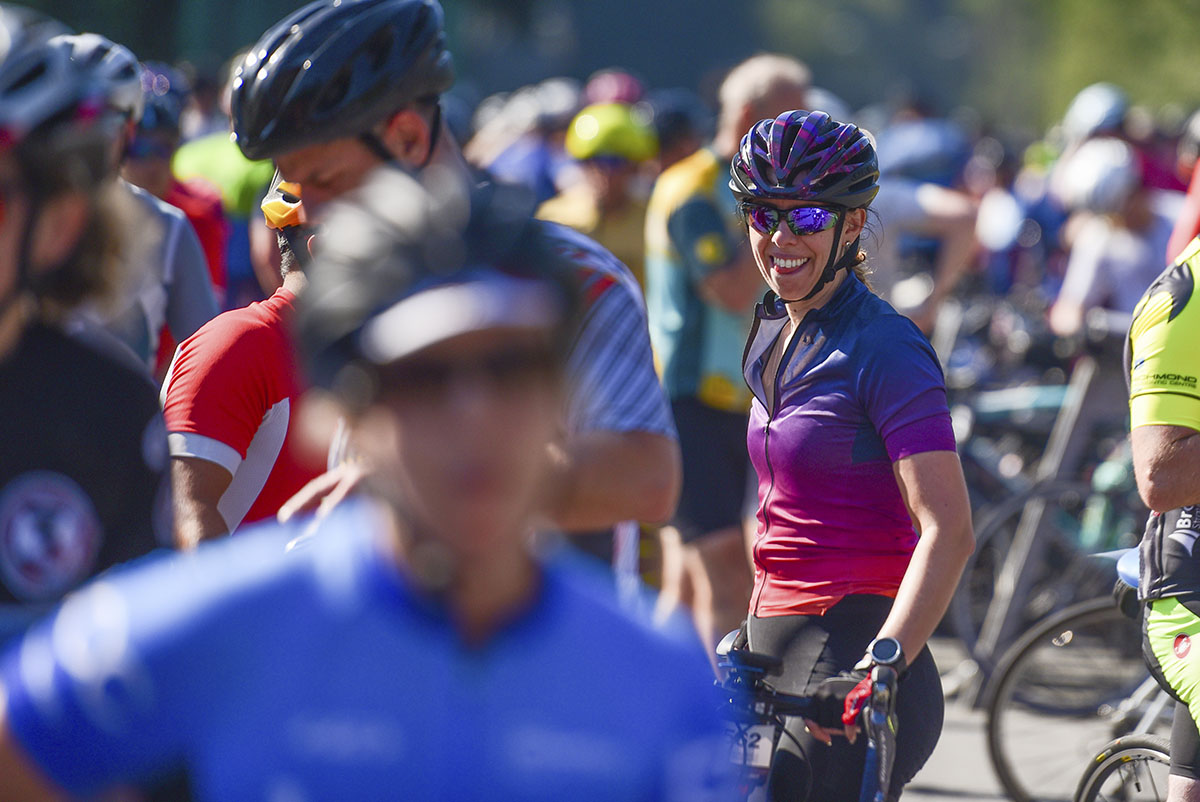 There always seems to be an aid station when you need one!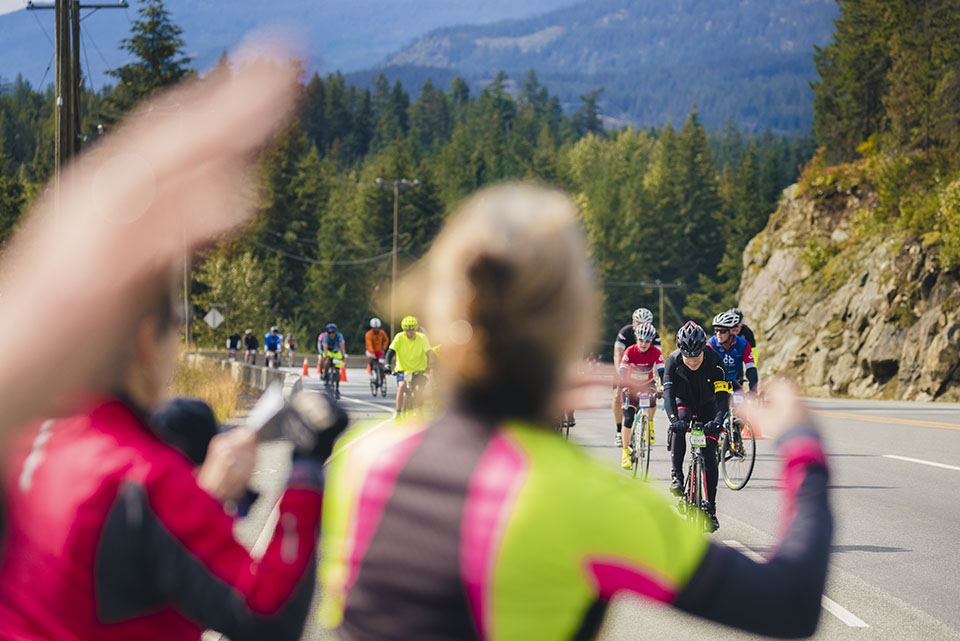 Get ready for the crowds to be cheering you on – the locals come out in force to cheer on riders.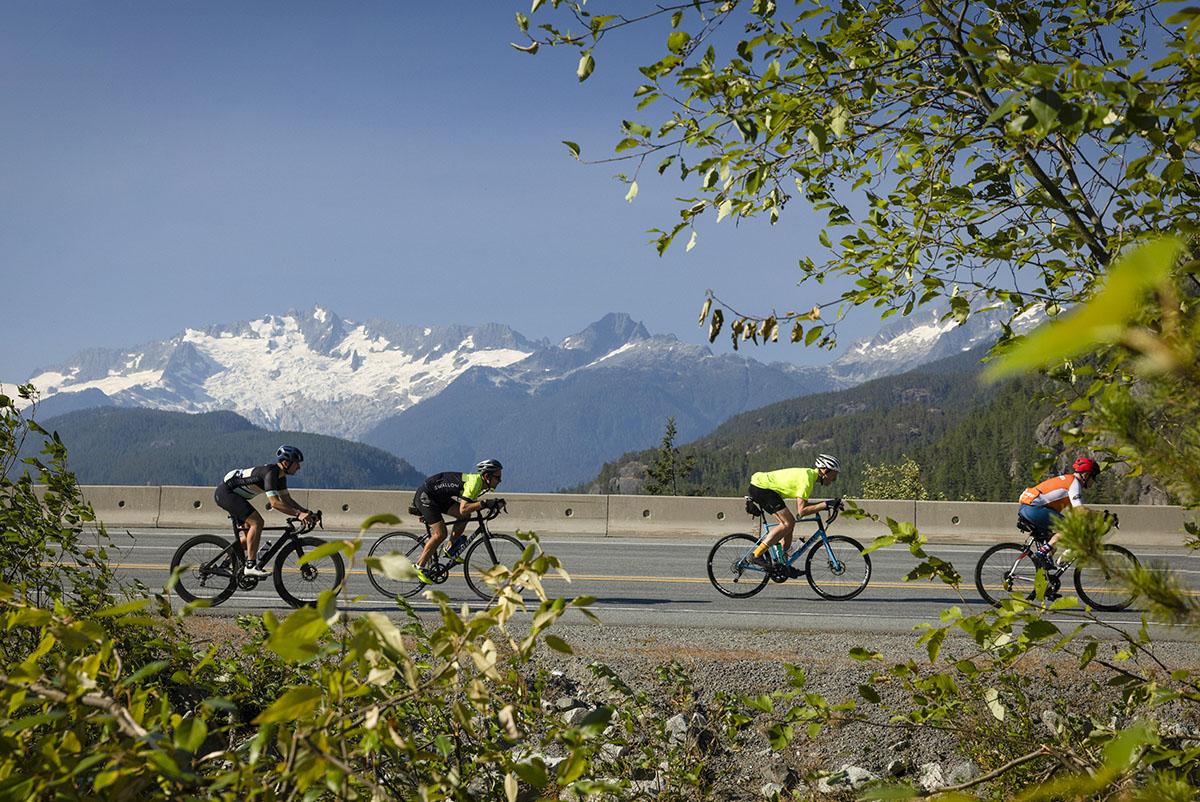 FOMO much?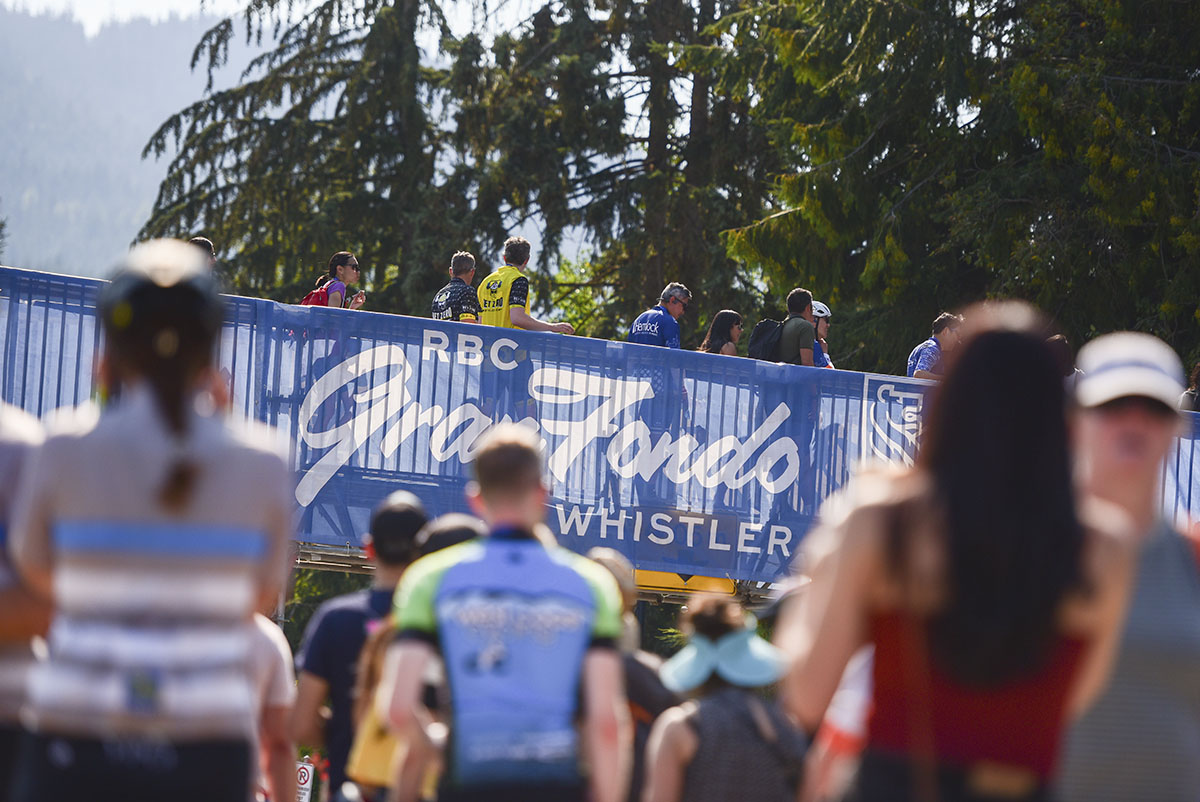 Thousands of spectators begin to assemble and line the streets of Whistler at the finish to welcome home their heroes – it's a sight (and cacophony of noise) to behold – something you'd only witness at a pro tour race!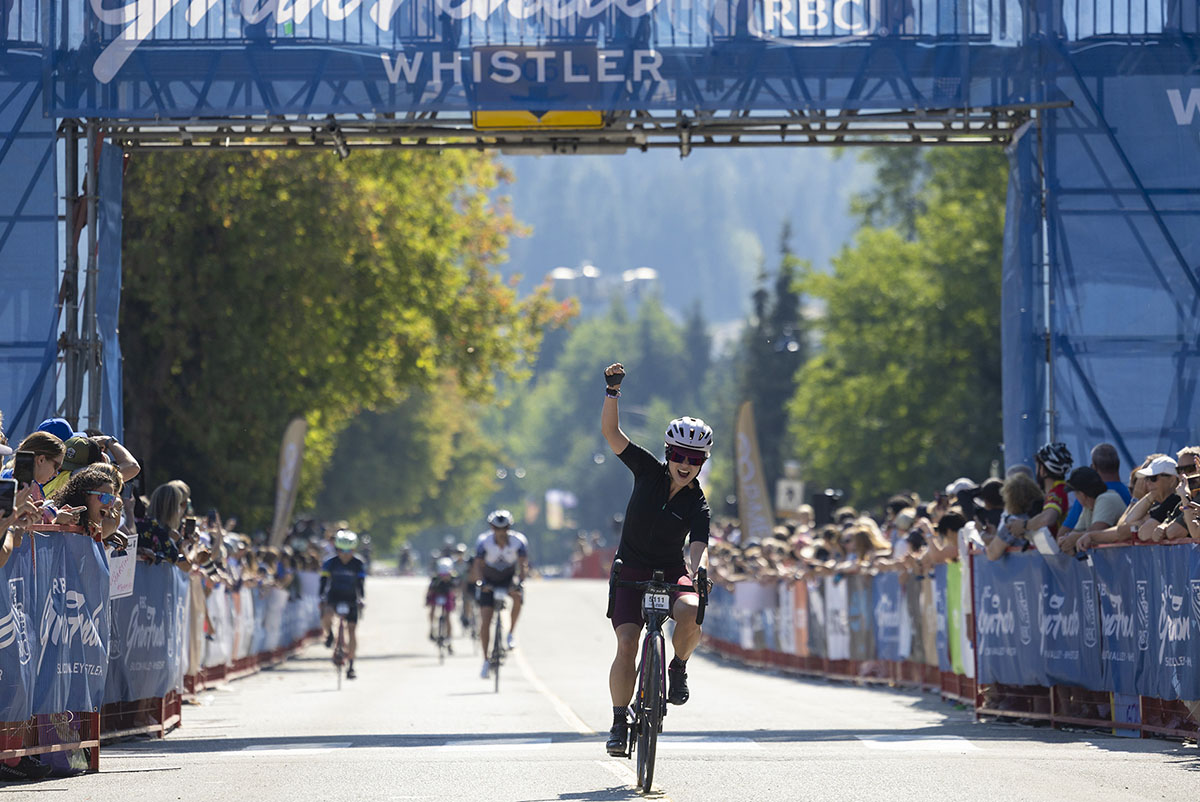 The chills down your spine, the adrenaline, the pure feeling of achievement and pride…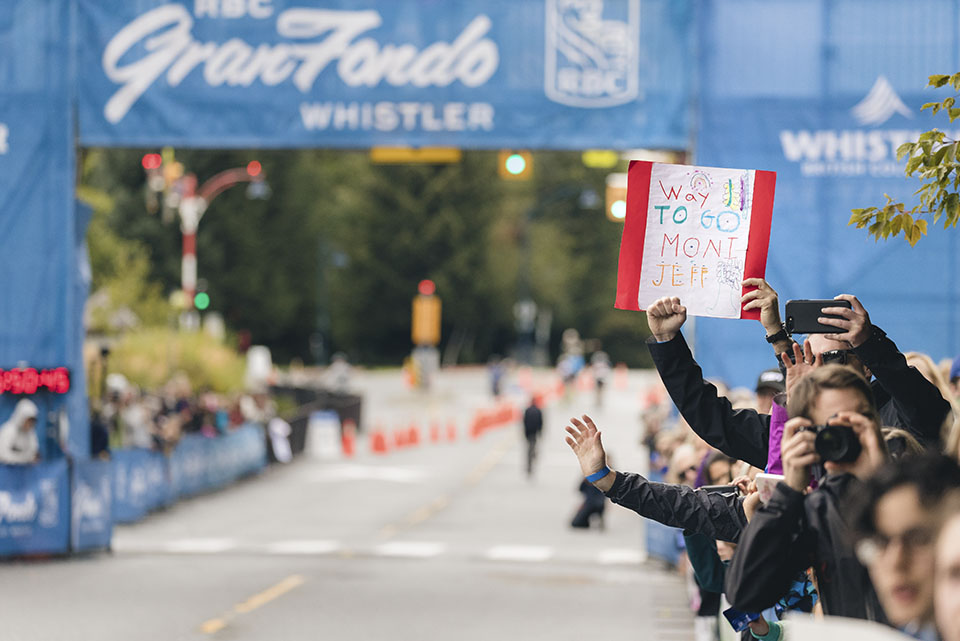 Is there anything better than seeing your loved ones waiting for you?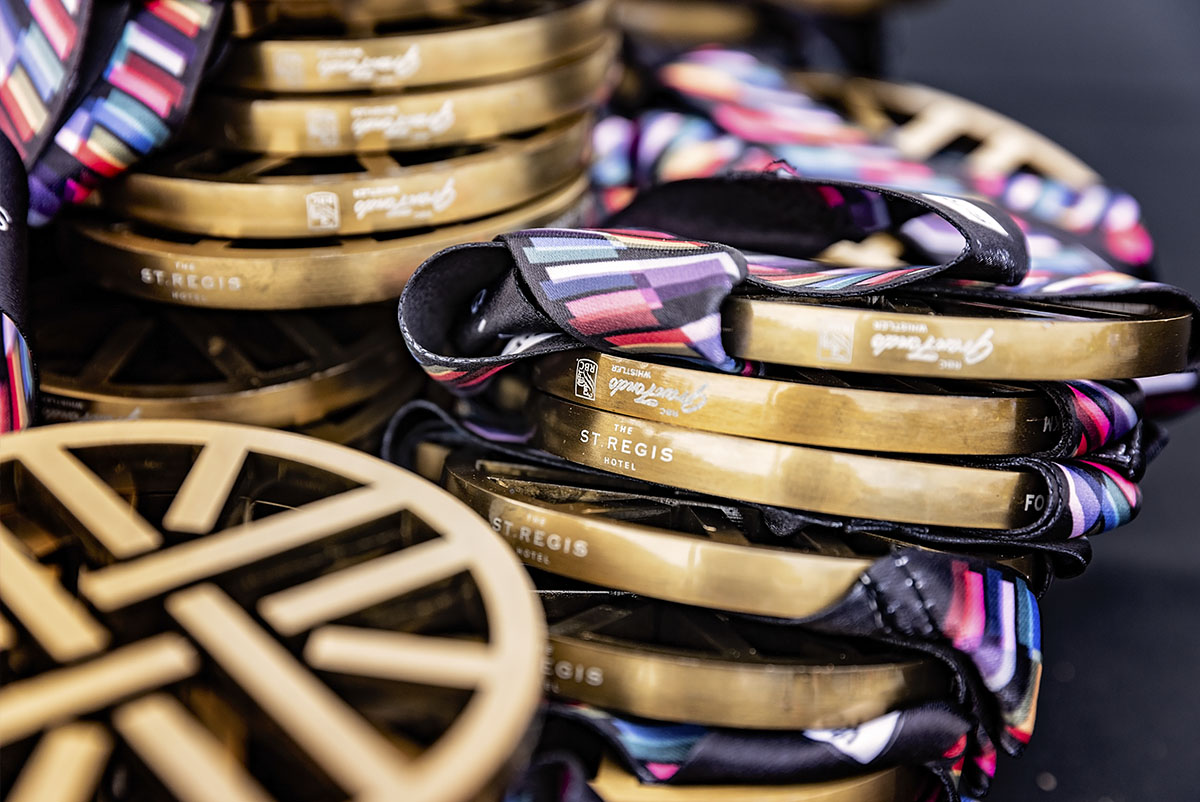 The event is famous for its mega medals (pictured here: Forte 10cm beasts!).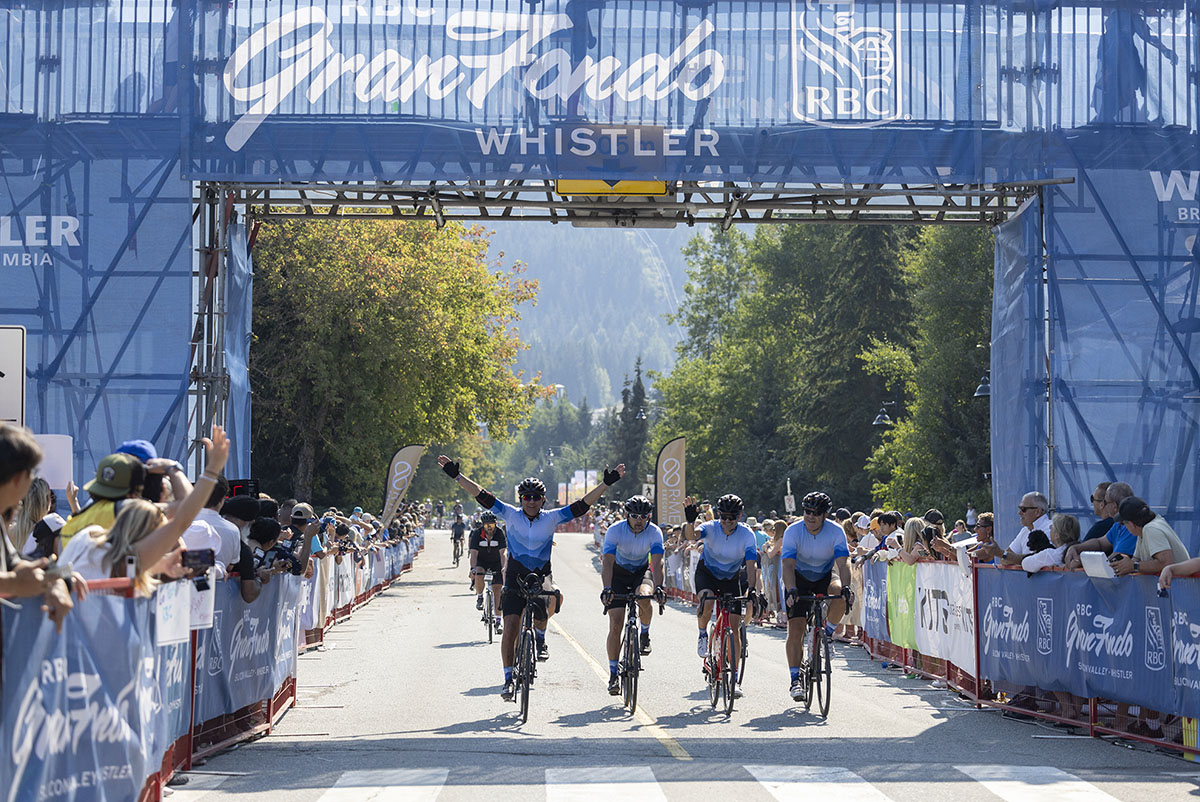 These are the moments to share with your team – you've completed it together.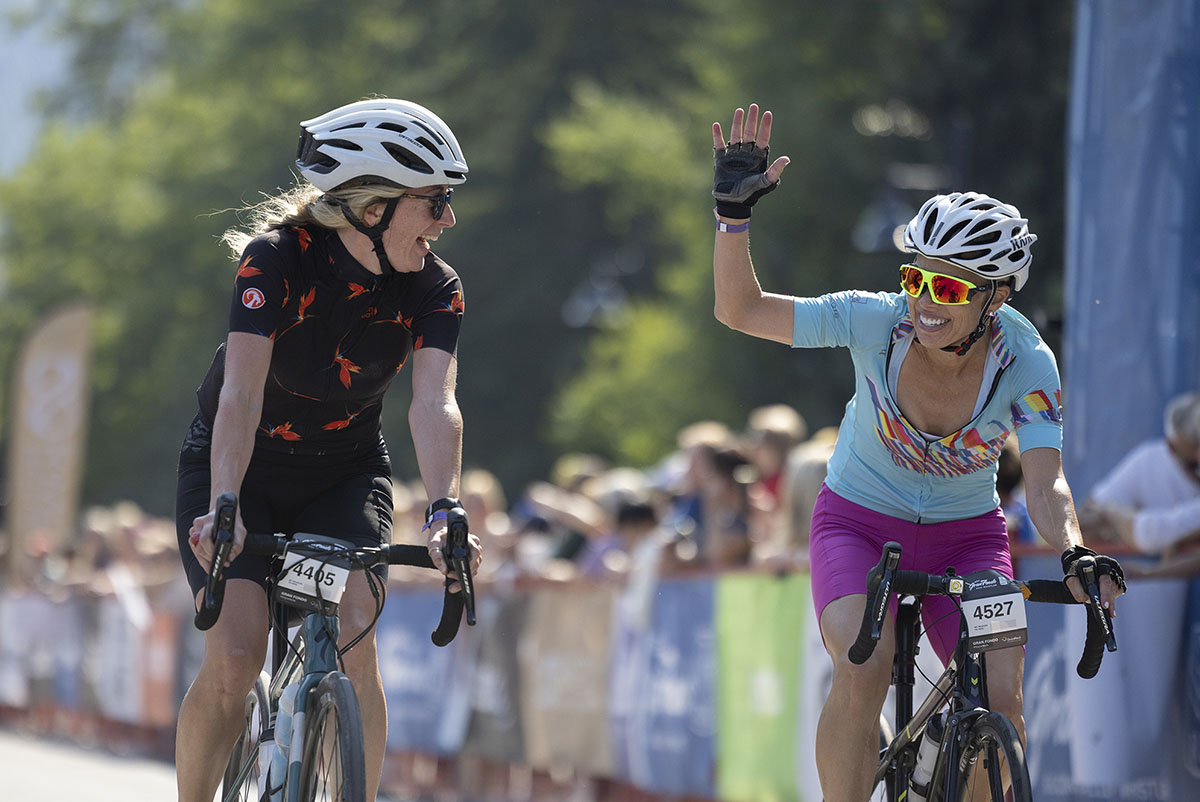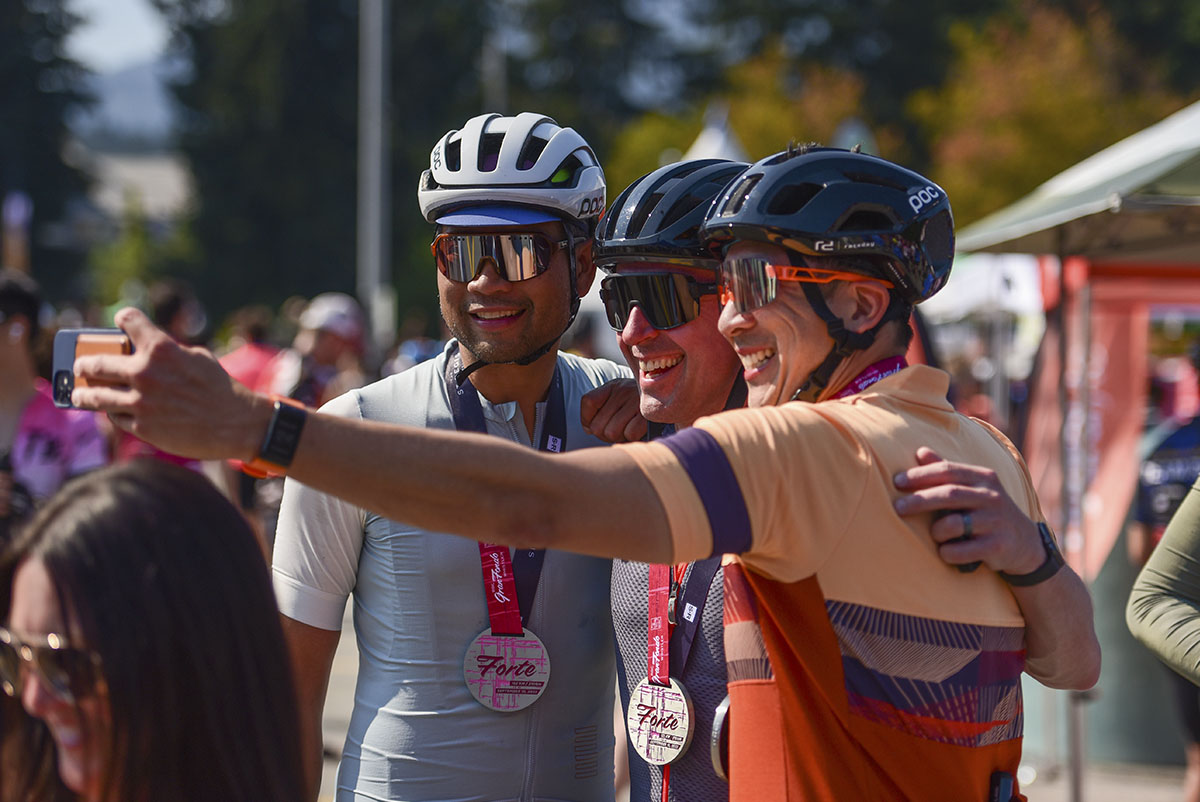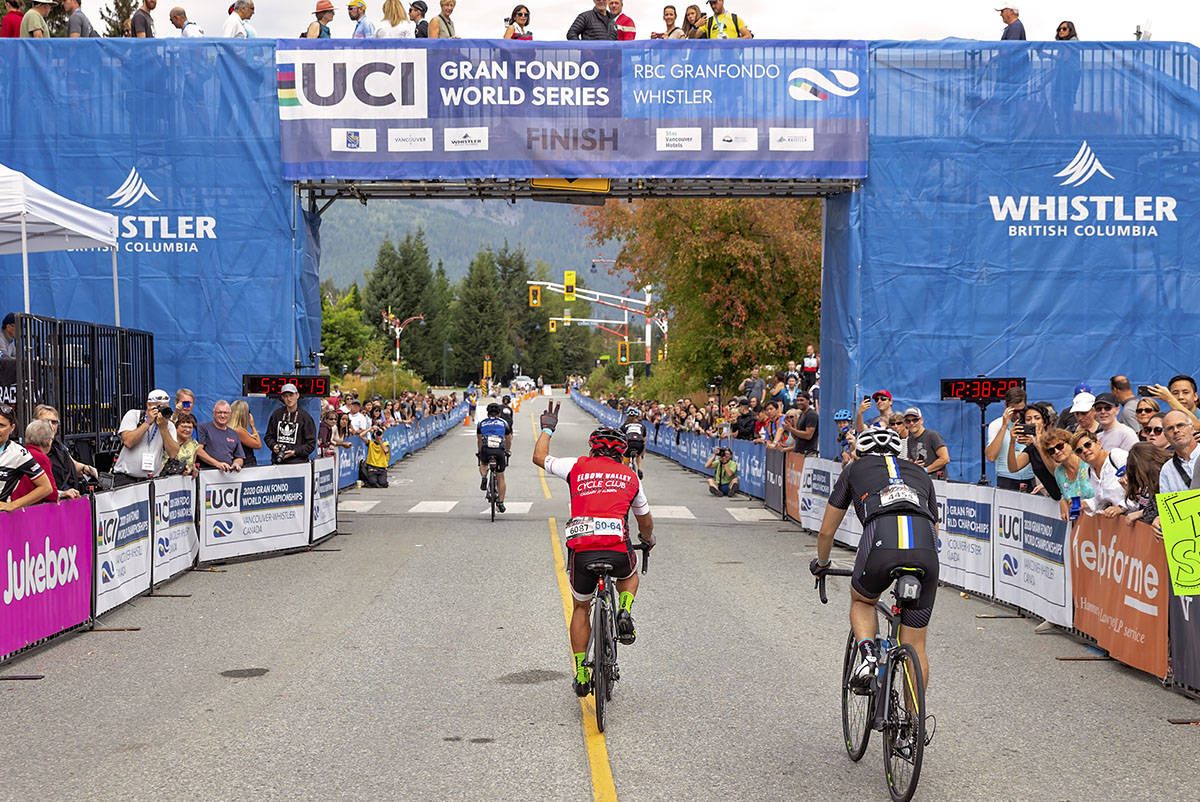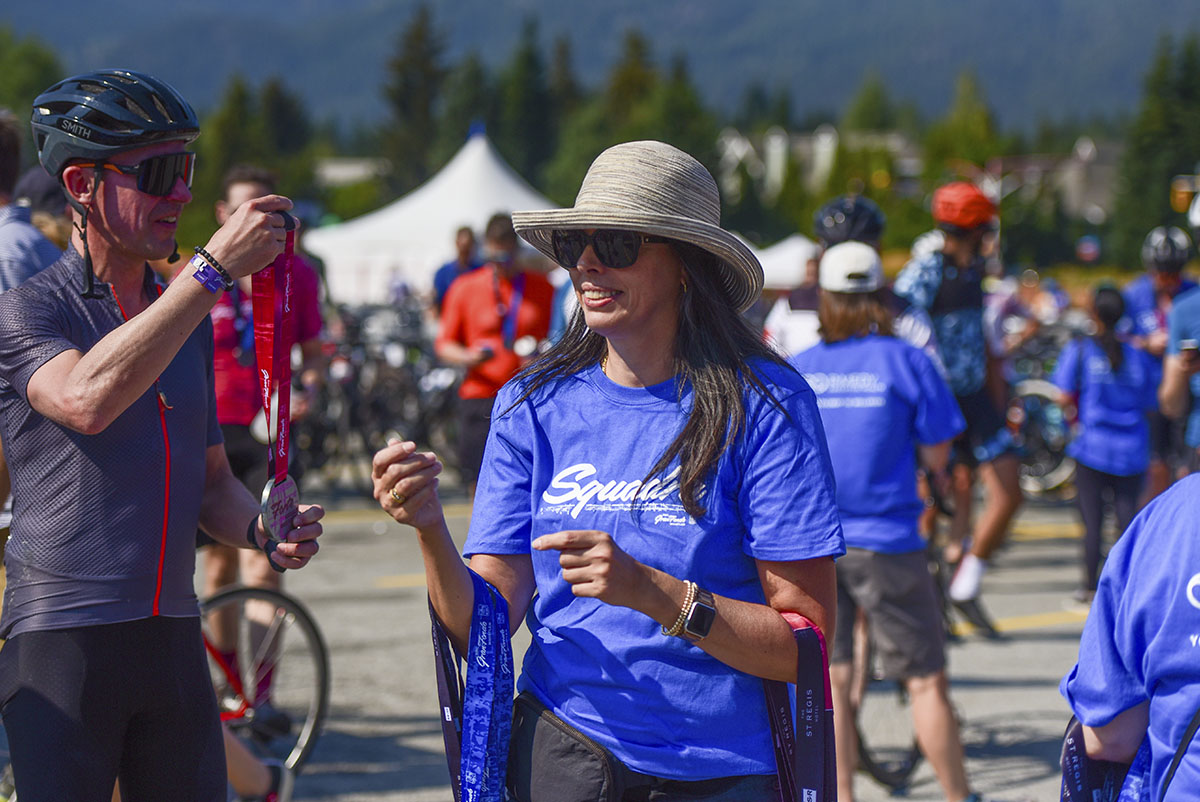 600+ volunteers come out to make the riders' day – make sure to say thank you like good Canadians!
The Whistler Olympic Plaza gets renamed Celebration Plaza for the weekend and hosts the finish line festivities – time to get the party started!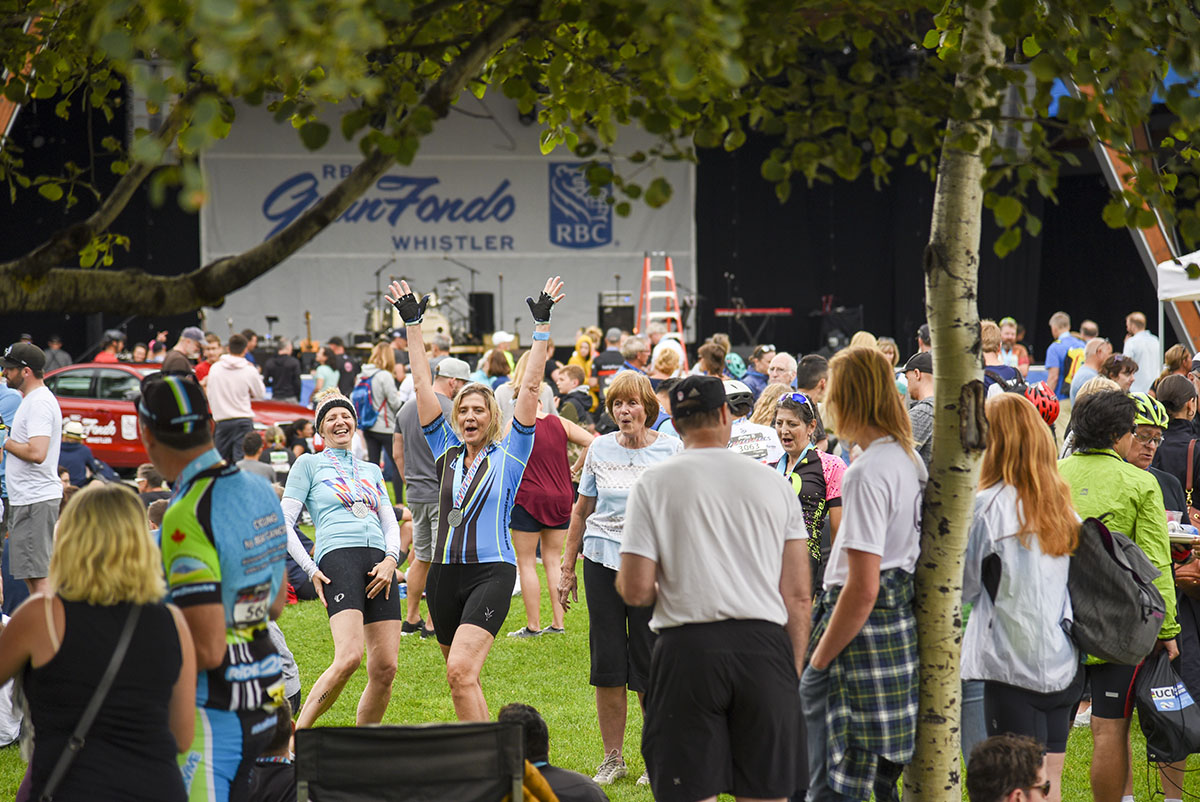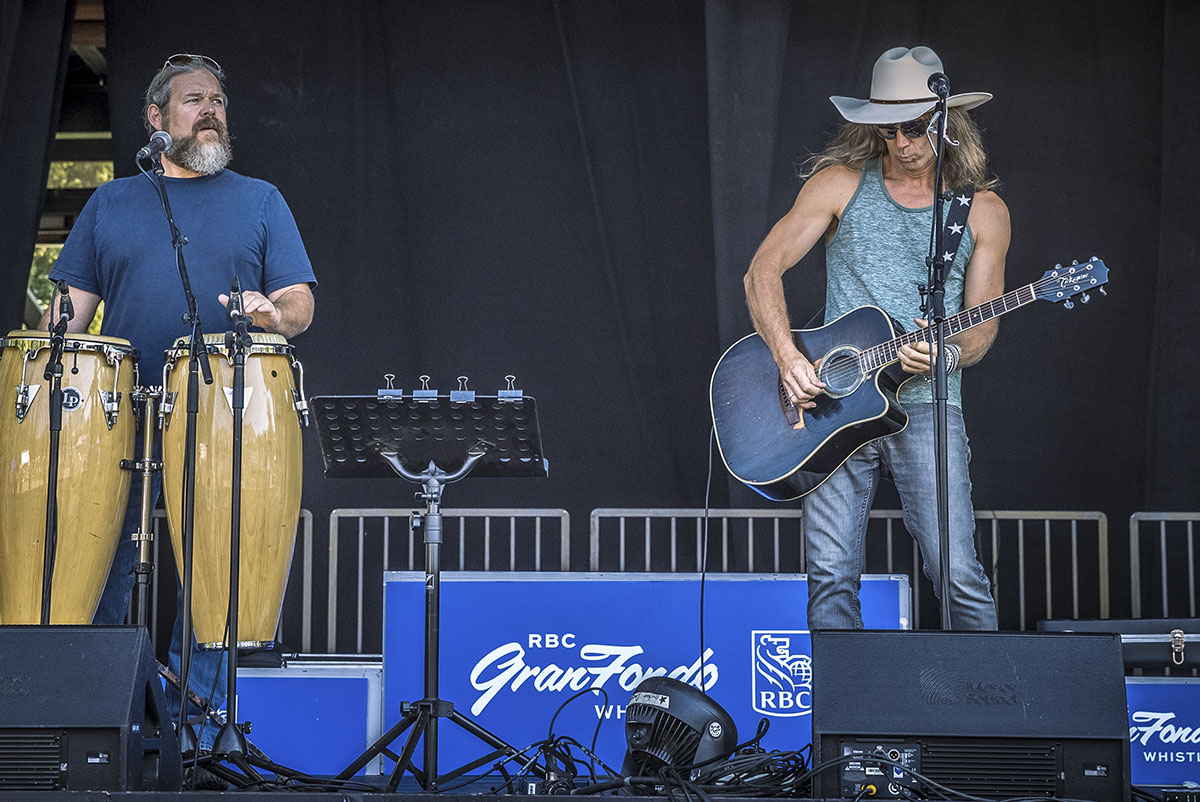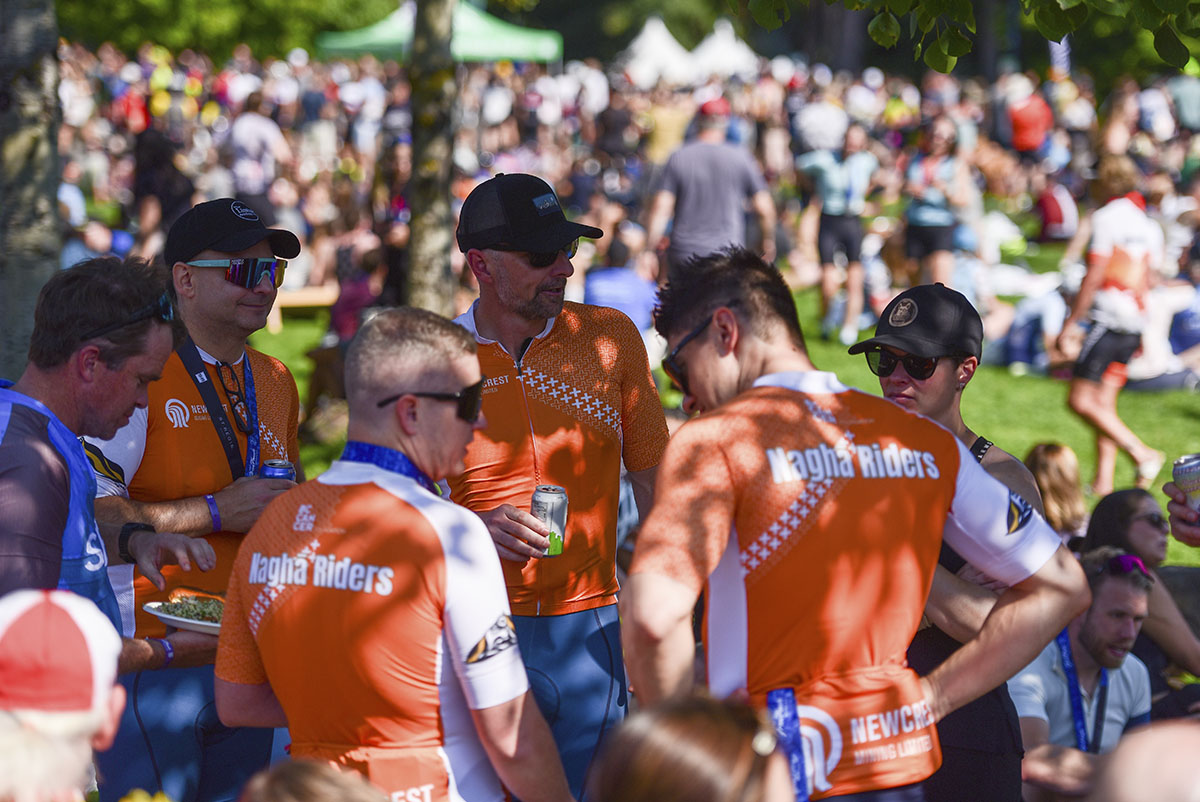 Recreational teams get to have their final get together of the season in Celebration Plaza and let their hair down after a hard-earned campaign.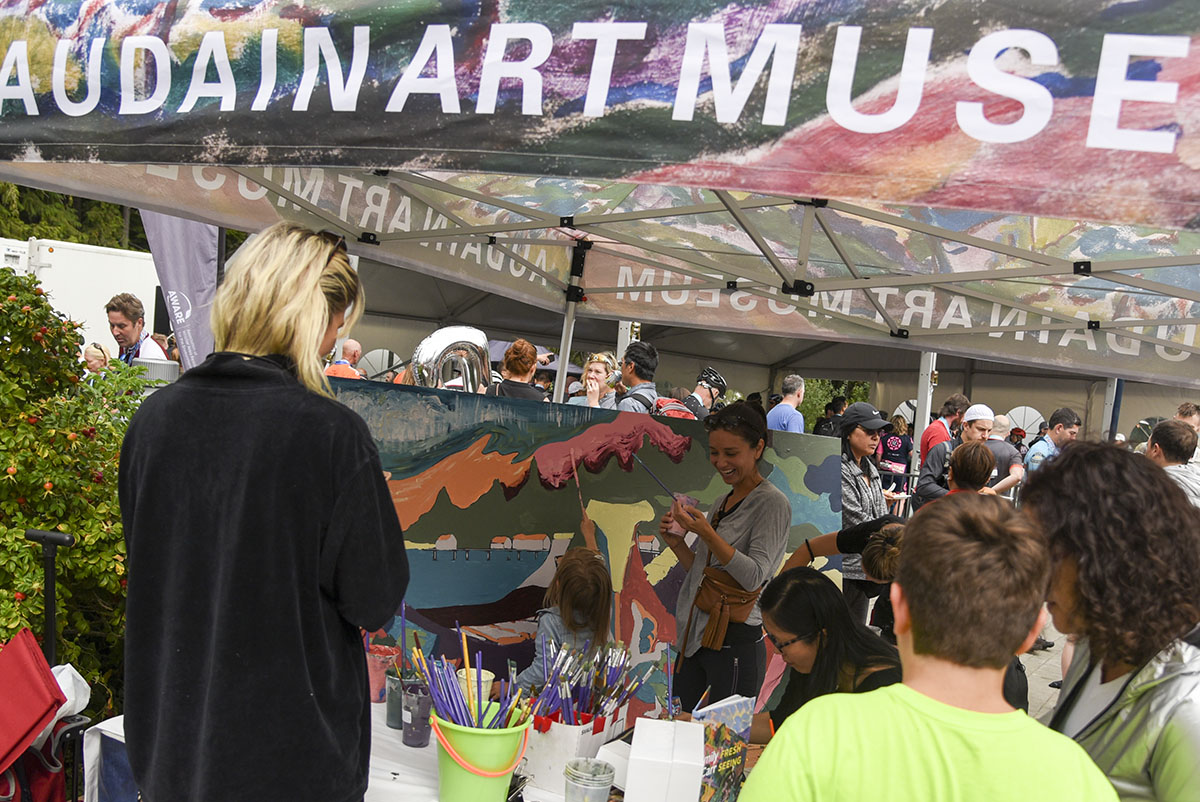 There's plenty of kids' activities, including games and an-bike skills course lead by certified CyclingBC coaches earlier in the day.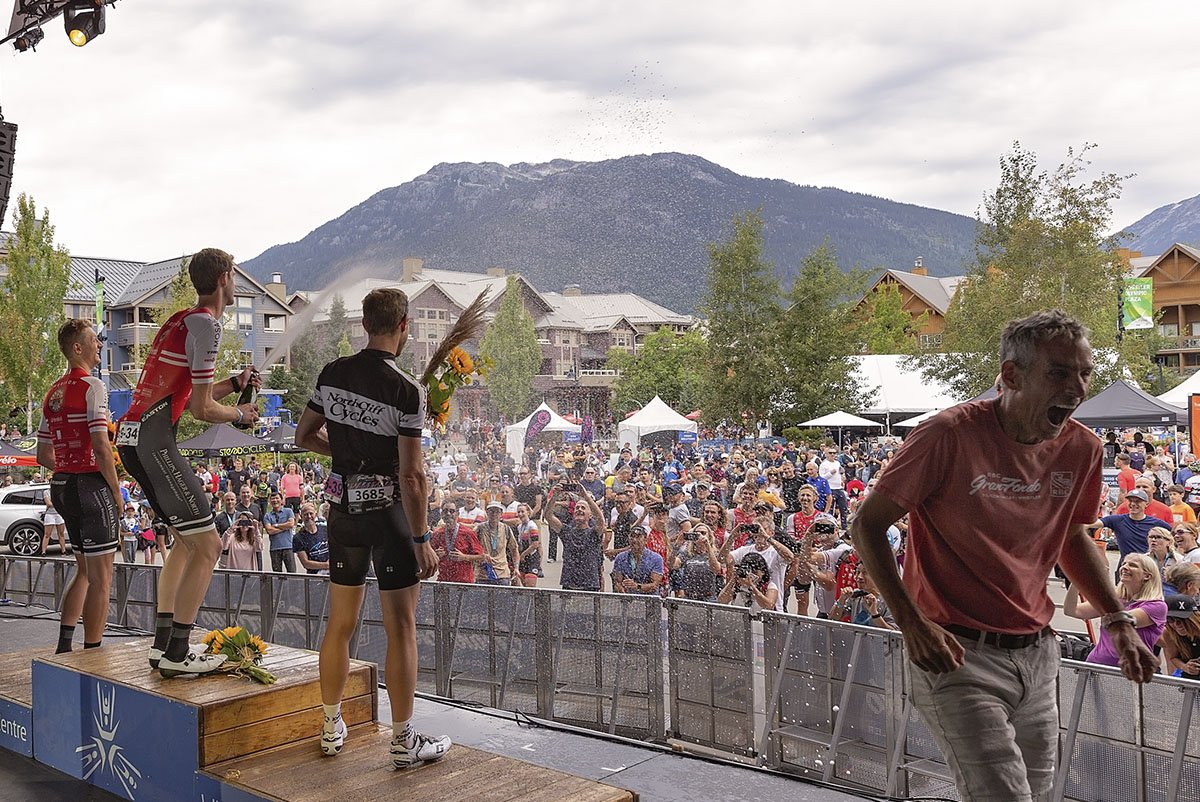 Champagne pandemonium!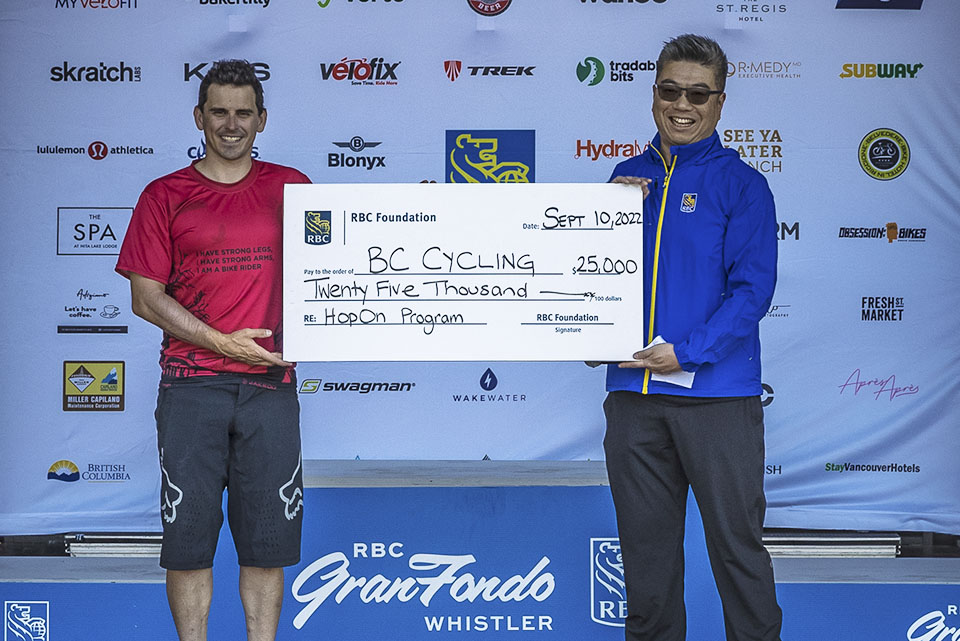 The RBC Foundation donates $25,000 every year to support youth cycling initiatives in BC, thanks to title sponsor Royal Bank of Canada.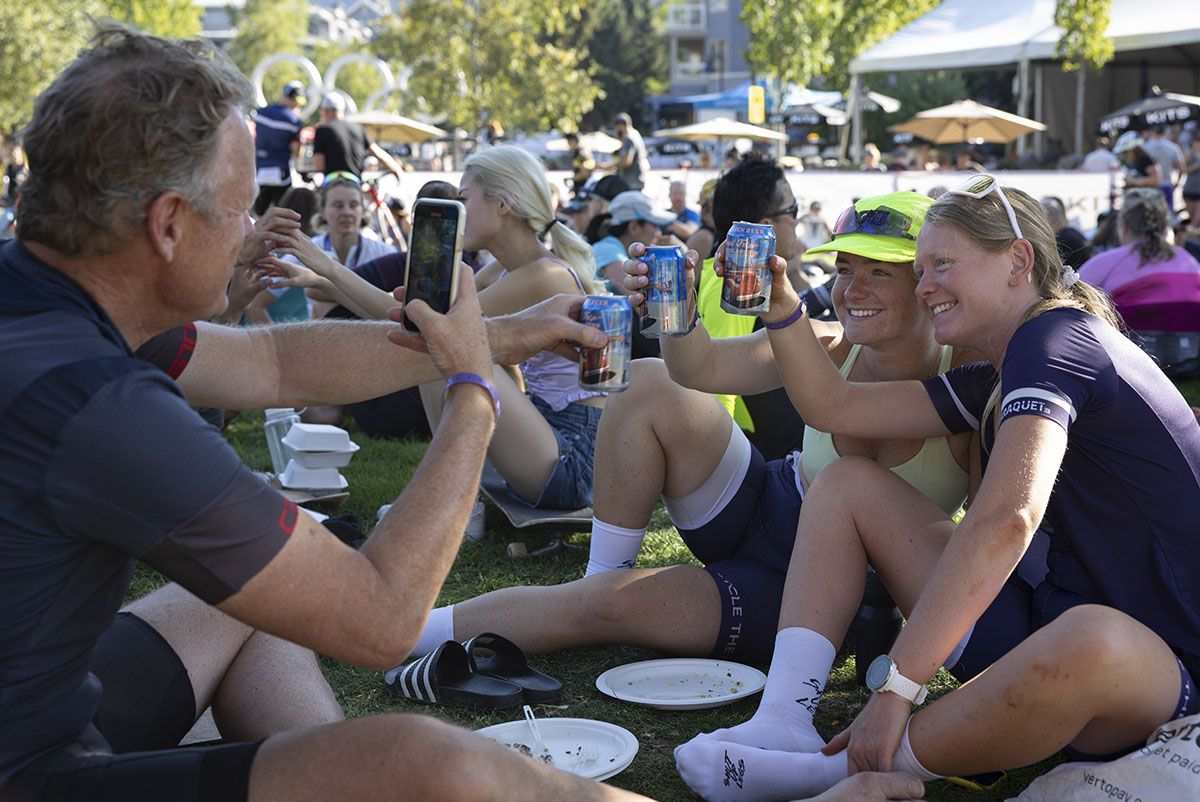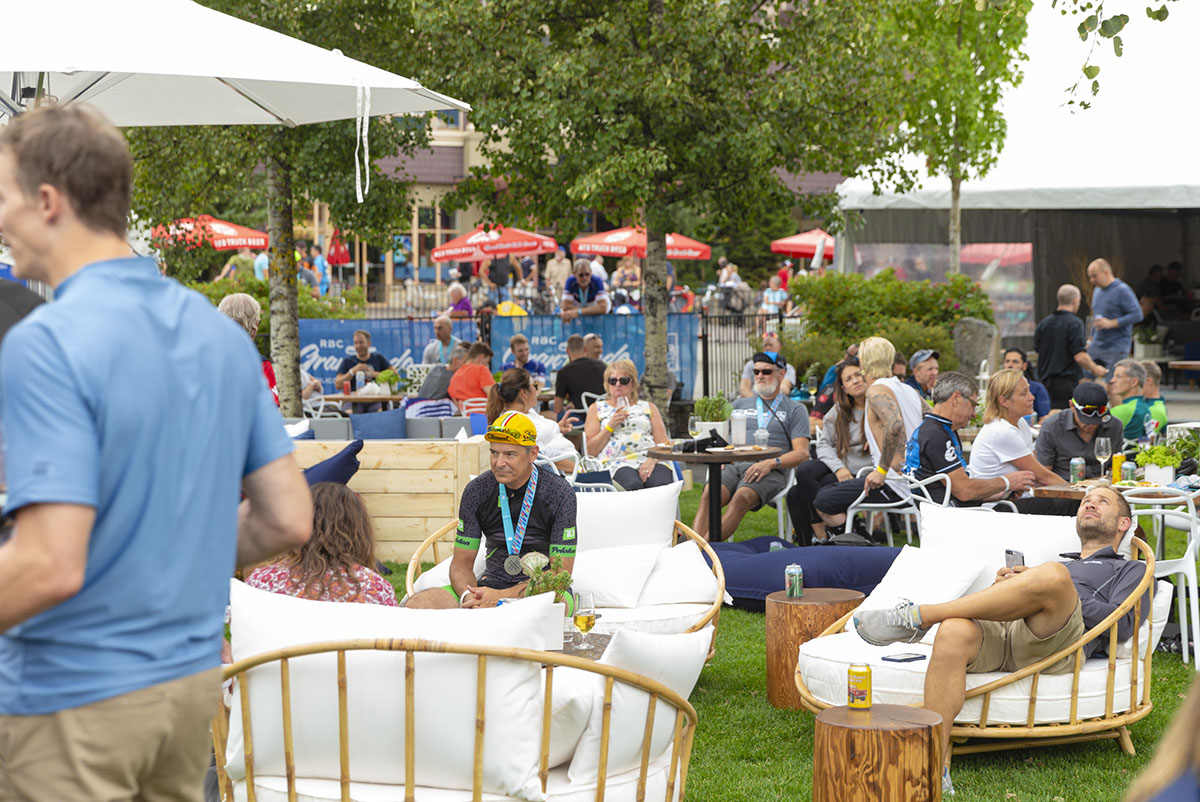 For those looking for some elevated luxury, the Alta Classe category (including its all-inclusive lounge, pictured) is the place to be.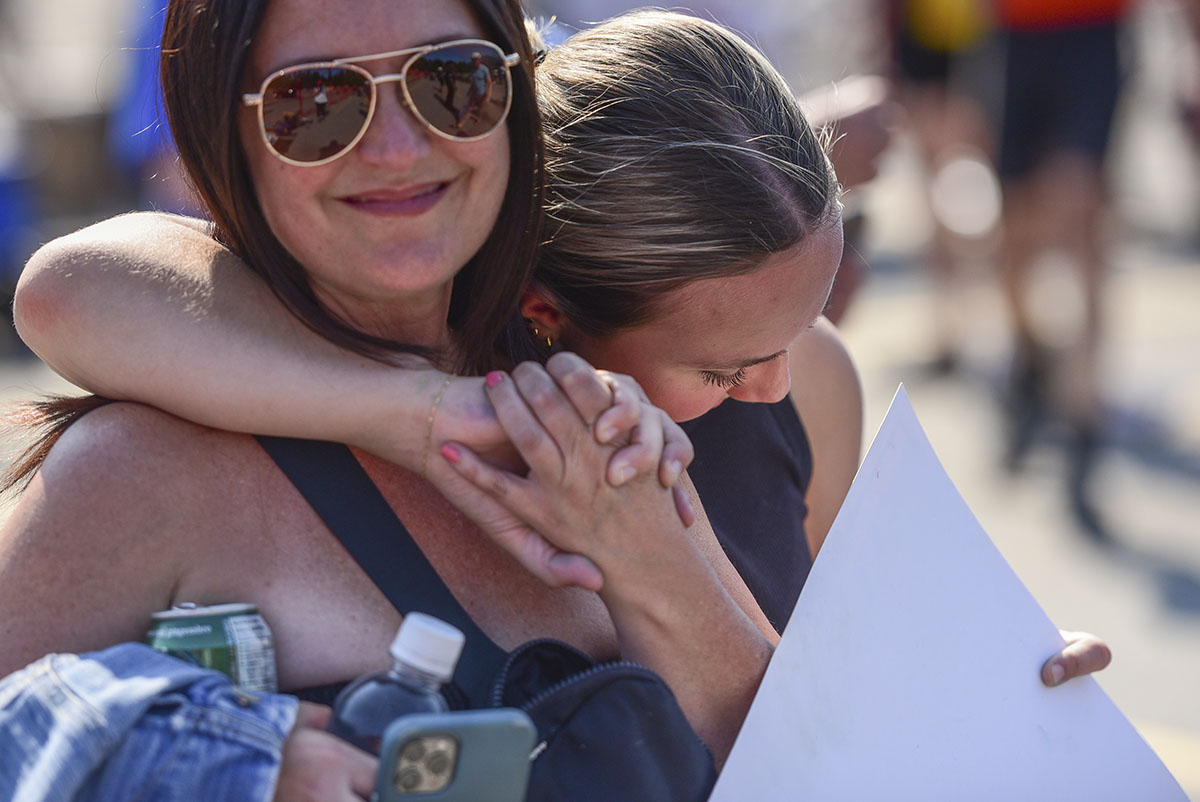 At the end of the day, it's more than a bike ride. It's a celebration and a chance to come together with those you love.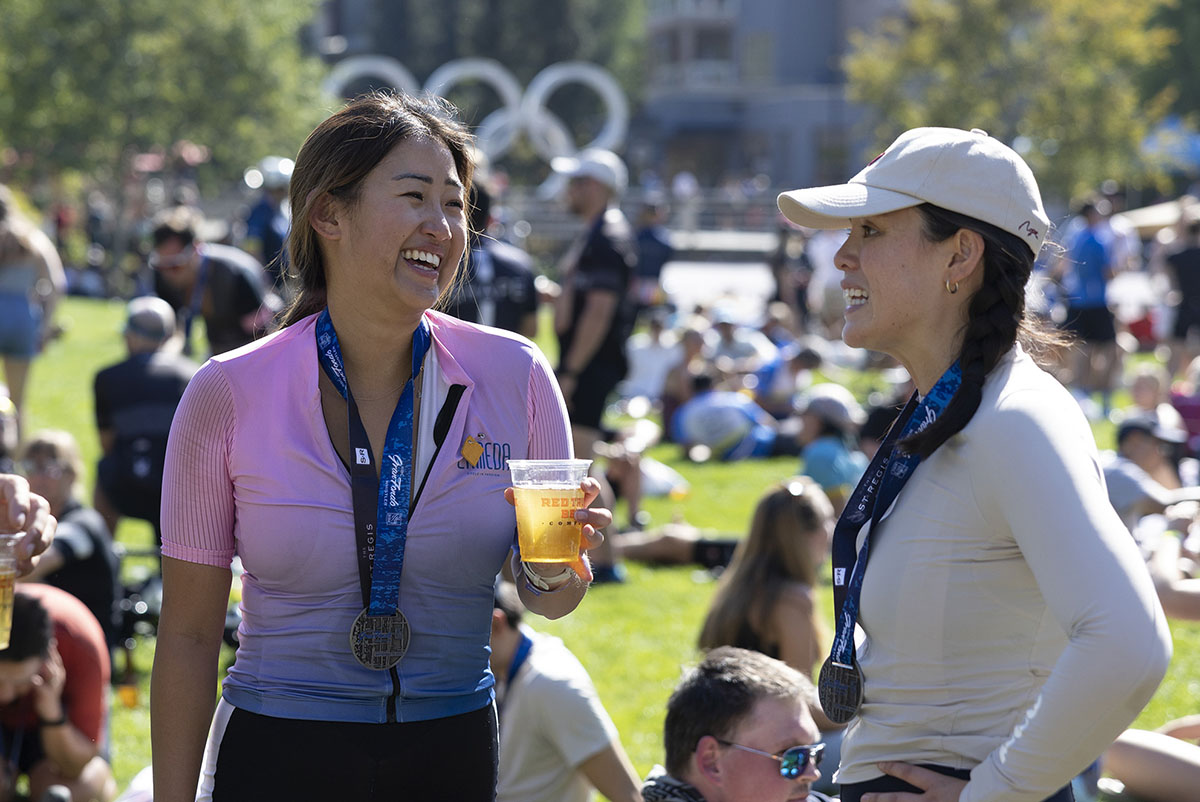 Experience North America's largest Gran Fondo for yourself. This year's event takes place on Sat September 9 with the Expo and package pickup a day earlier.
Event website: rbcgranfondo.com/whistler
Travel and stay options: rbcgranfondo.com/whistler/travel-vancouver-and-whistler
(NEW: Get $75 off your event registration when you book a Vancouver hotel room!)
Register now at on.rbcgranfondo.com/trk/registerweb