Hundreds pedal to cure Pediatric Cancer at the Saddleback Spring Classic Gran Fondo presented by Sariol Legal
Finishers qualify for Gran Fondo World Tour Points
On Saturday, March 24th over 600 cyclists participated in the annual Saddleback Spring Classic Gran Fondo presented by Sariol Legal in Irvine, CA, benefiting Pediatric Cancer Research Foundation (PCRF). The bike ride, which starts and finishes at Irvine Valley College, is part of the overall Reaching for the Cure weekend, which includes a half marathon, 5k, 10k and kids run, expo and epic kids' fun zone. Contributions for the 20th annual event collectively totalled over $520,000 for pediatric cancer research.
"This annual event is an awesome display of the running and cycling community coming together for a greater cause: finding a cure for pediatric cancer. Over the years we have seen PCRF's Reaching for a Cure events grow from a short walk around the Irvine Spectrum to an event that draws participants from around the world. We are honored to be a part of it," said Jonathan Pauley, Race Director.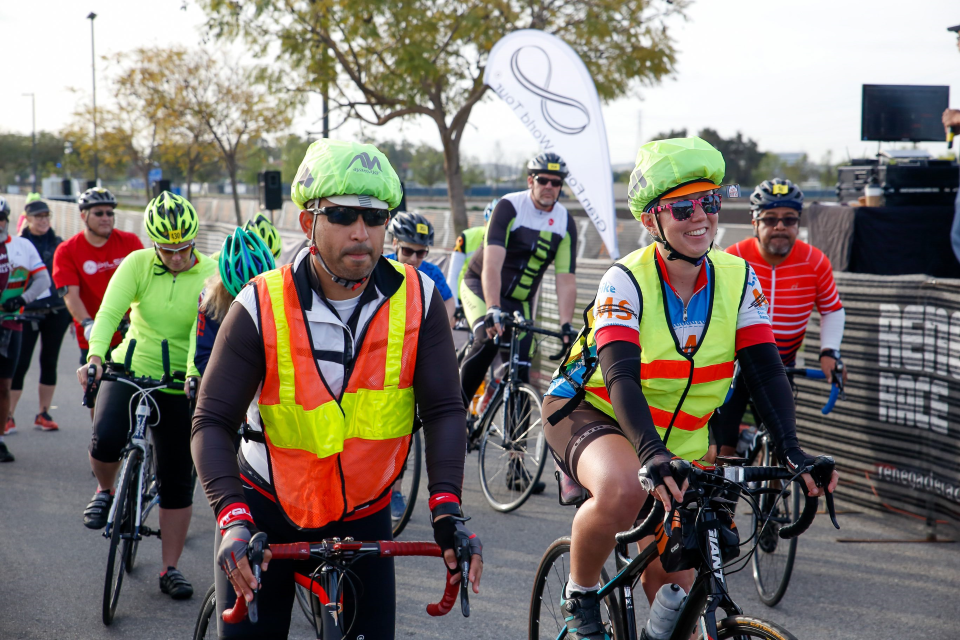 Participants had a choice of distances: 100 miles, 50 miles, 35 miles or 15 miles. There was even a 1-mile bike ride and a skills course for the youngest cyclists. The event stepped on the global stage this year as the opening stage of the Gran Fondo World Tour in the United States, the first world ranking series for amateur and passionate cyclists. All participants earned points toward the 2018 prize, which will be awarded to the top male and female at the final stage in South Africa after a year-long series that takes participants through Europe, Asia, the Middle East, and Canada.
All finishers of 100 miles distance are currently leaders of the world ranking, remembering that final world rank winners will reach $36,000 USD in prizes, including $10,000 USD for final winners in man and woman.
The Ranking will be updated soon including all particimpant in the two first world tour events; Saddleback and Gran Fondo Portorose in Slovenia, celebrated one week before of California event.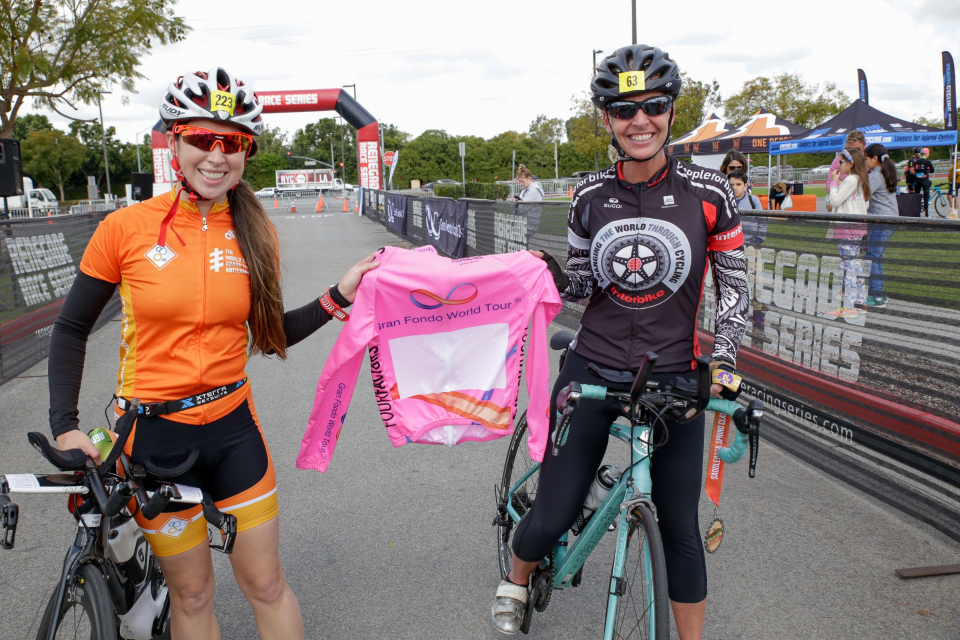 Next events in North America
Blue Water Gran Fondo, Sarnia (Ontario-Canada) 5th August - another charity findrising event with 1,000 points for all Gran fondo distance finishers.
Rollfast Gran Fondo, Carmel-Indiana (US) on 16th September - with 1,100 points on offer if the winner sets a time under 4 hours (sub 4), a bonus point to reach the world tour ranking lead.
There are a total of 3,100 points in North America and 2,100 points remaining to fight for the $10,000 USD final prize for winner of world tour.
Provisional ranking updated soon at www.granfondoworldtour.com