Don´t miss this fantastic cycling event where you will ride by the best routes on the south of the island of Gran Canaria and be treated like a professional cyclist.
There are two stages from the Hotel Riu Palace Maspalomas located in the Mirador de las Dunas.
Stage 1, February 11th
The second stage is 75kms with a timed 22km climb of Peublo Tunte, 825m of climbing at an average of 4%. One aid station with food and liquid refreshment point. (Town Square of Tirajana after the timed climb.) The timed sections on the roads are closed to traffic.
Stage 2, February 12th
The opening stage is 115kms and contains two timed sections on the climbs of Cima Pedro Gonzalez and Alto Ayacata. The Cima Pedro Gonzalez climb is 12.3kms with 470m of climbing, an average of 4.4% whereas the Alto Ayacata is 24.5 kms with 1,304m of climbing at an average of 4.7%.
The timed sections on the roads are closed to traffic. There are three aid stations with food and liquid refreshments. (Viewpoint of Ayagaures, Philippines and Ayacata)
What's included?
During the race there will be Motorcycle safety, Safety vehicles, Mechanical support, Medical assistance, electronic Timing and food Supplies. Afterwards there will be the opportunity for a massage, a lunch with daily ranking and awards. Each day there will be a general classification and stage divided by age groups and prizes are awarded to the fastest men and women who have finished each stage. There will also be a closing party after the final stage.
FREE Round Table
On the Friday before the race,  Manolo Sainz, and David Lopez will talk to us about what it's like to be a professional cycling from within, with Team management, strategies, training, career preparation, experiences, anecdotes and much more.
Places are limited so enter now!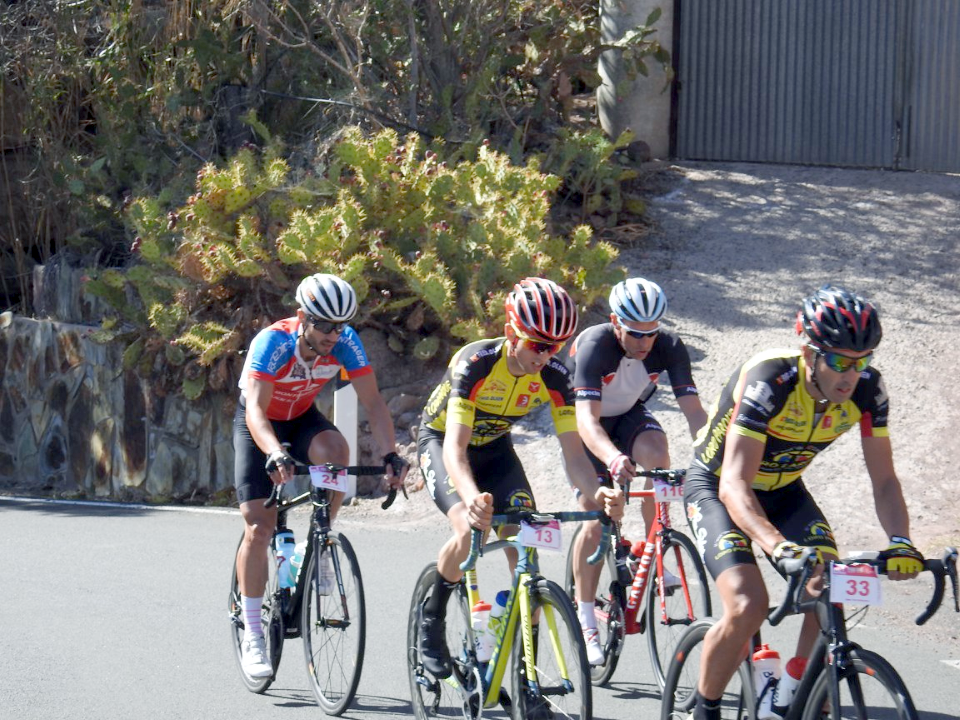 Runner Pack
Triptico detailed routes
Broker's purse
Merchandising
Additional features
During the race
Motorcycle safety
Safety vehicles
Mechanical support
Medical assistance
Timing
Provisioning
After the race
Lunch at the end of the event
Massage
Daily classification and prizes
Security reports
Other services
Animation during the races
Production of Videos
Professional pictures
Closing party