Former Tour de France rider Hoogerland wins UCI Time Trial and Gran Fondo in Bosnia-Herzegovina
Ex-professional Dutch cyclist Johnny Hoogerland is famous for being the rider who crashed into barbed wire in the Tour de France
It was stage 9 of the 2011 Tour de France and Hoogerland was in the breakaway, winning back the KOM jersey. With 37 km to go in the stage, a France Television car tried to sneak past the breakaway, against commissaires orders, and collided with Juan Antonio Flecha. The Spaniard went down and Hoogerland, behind him, was catapulted off the road and into a barbed wire fence. Remarkably, he continued on, finishing the stage and earning the KOM jersey and the joint combativity prize for the day (with Flecha). He required 33 stitches to close up all his wounds.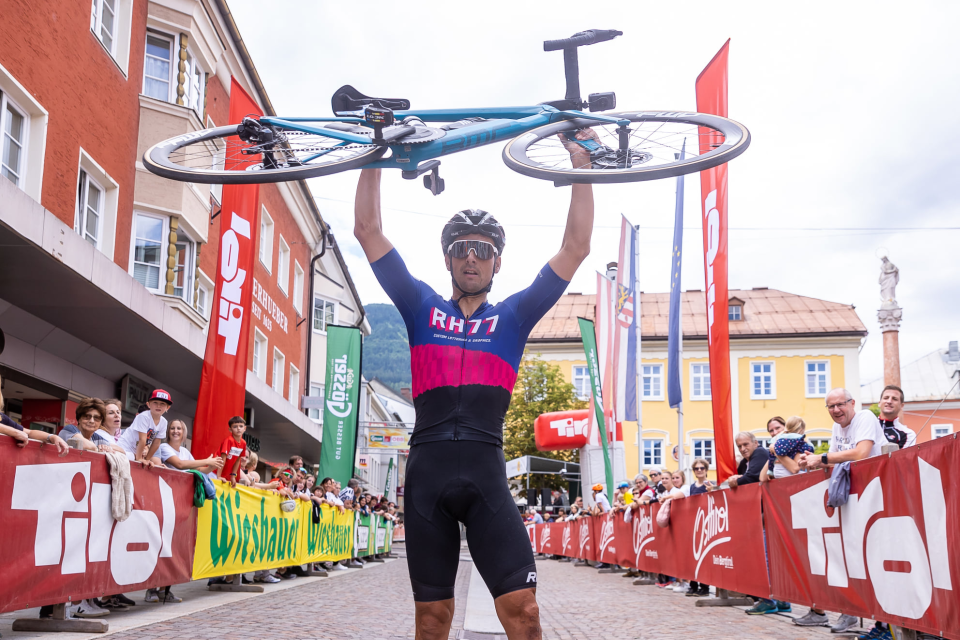 The time trial on Friday saw former pro Hoogerland beat multiple ex-world champion Igor Kopce and his compatriot Andrej Gucek by 13 and 20 seconds respectively. His average speed was 45 km/h at the UCI ALE Gran Fondo Sarajevo.
Luxemburg elite rider Claire Faber was the fastest female beating reigning World Champion Laura Simenc by exactly one minute and another Slovenian Petra Pasar over the 18km in an average speed of 41km/h.
Due to COVID number were low, however riders from 37 different nationalities signed up for the 64km Medio Fondo and 100km Gran Fondo.
Johnny "Barbed Wire" Hoogerland's good form saw him beat three Slovenian riders with a late attack in the last uphill kilometer in the Gran Fondo. Kristian Grunfeld was second overall and won his age group, while Igor Kopce came third to secure his age category win also.
Slovenian Laura Simenc proved to have good climbings legs with a win ahead of her competitors. Her compatriot Eva Zorman and time trial winner Claire Faber completed the women's podium.
The Medio Fondo distance, the qualifying distance for men over 60 and women over 50 saw Italian Giovanni Lattanzi and German Ina Repetzki the fastest in these age groups.
Hoogerland said after his victories, "It was quite hard, but as someone who loved mountain stages throughout his professional career, I did well. The competition was well organized, at the level of those held around the world, and I can't wait to come in October. I now understand cycling as fun and enjoyment, so it is very important to me to have a good time at every race. I enjoyed East Sarajevo and I promise to see you in October."
Hoogerlands won the UCI Maraton Franja in June and is ranked favorite to win the over 2021 UCI Gran Fondo Men's Championship.
The test event for the 2021 UCI Gran Fondo World Championships in Istocno Sarajevo proved successful with less than 50 days before the 2021 UCI Gran Fondo Championships, which take place October 5-9, 2021.