Frenchman Laurent Derain fastest at the 2021 Amateur UCI World Championships Time Trial
239 riders from 38 different countries battled for 20 time trial World Titles and Rainbow Jersey's in Pale, near Sarajevo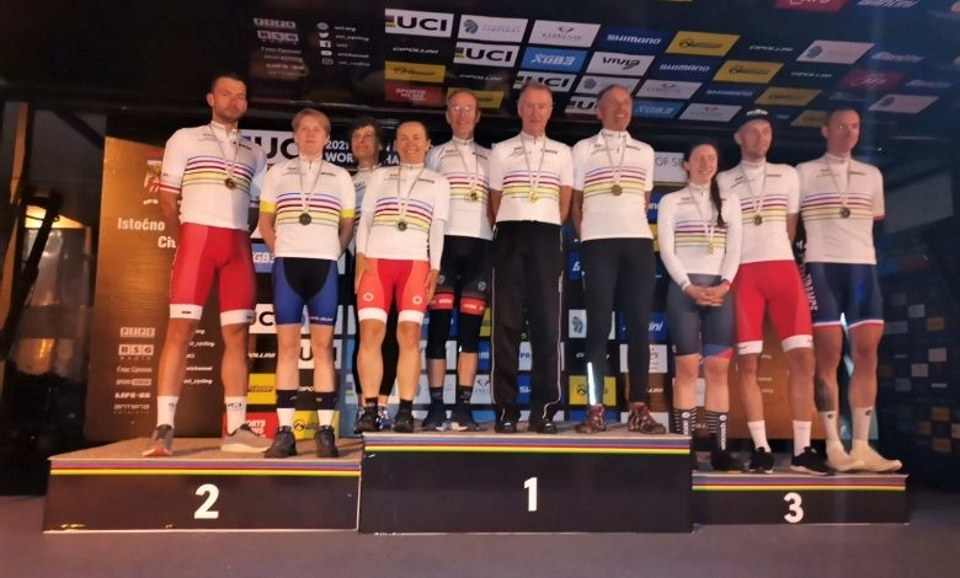 The 2021 UCI Gran Fondo World Championships started on Wednesday with a 20.7km time trial in Pale (18km from Sarajevo) for a challenging back and forth loop going slightly up in the first 8km entering a tunnel and then down to a turning point halfway just after 10km to return back to Pale where the finish was located next to the church.
Frenchman Laurent Derain competing in the 40-44 year-old Men's category was fastest, he finished in 25m 20s, an average speed of 45.5 km/h.
Cecilia Hansen from Sweden in the 40-44 age category, was the fastest Women in a time of 28m 32s, an average speed of 40.4 km/h.
The World Championships continue all weekend with the Mixed Teams event on Thursday and the Medio Fondo and Gran Fondo on Saturday and Sunday.
Link to results: http://82.146.32.70/pdf_results/Pale-itt-results_13082021.pdf
2021 UCI Amateur World Championships Time Trial Rainbow Jersey Winners
M 19-34 BRAULINSKI Michal
F 19-34 RHODES-JONES Jessica
M 35-39 BIALOBLOCKI Marcin
F 35-39 MYLKA Alina
M 40-44 DERAIN Laurent
F 40-44 HANSEN Cecilia
M 45-49 GUCEK Andrej
F 45-49 LETAEVA Marina
M 50-54 SWINAND Greg
F 50-54 DRYSDALE Larissa
M 55-59 CHRISTEN Daniel
F 55-59 ELKAYAM Vered
M 60-64 NELSON Alan
F 60-64 LONGO Jeannie
M 65-69 TAUCHER Johann
F 65-69 ANŽEL Jožefa
M 70-74 HINTERHOLZER Gottfried
F 70-74 UŠENICNIK Martina
M 75-79 BICHL Josef
M 80- 84 BARTUSEVICS Mecislavs
Link to full 2021 UCI World Championships Time Trial Results: https://www.stoperica.live/races/187