La Vuelta departure to return to Barcelona in 2023 after 61-year absence
Barcelona is set to play a major role in next year's Vuelta a España, one of cycling's three Grand Tours, including hosting the official departure
The Catalonian city will also be the setting for second stage finish line, team presentation gala and filming of the official video of the La Vuelta 23.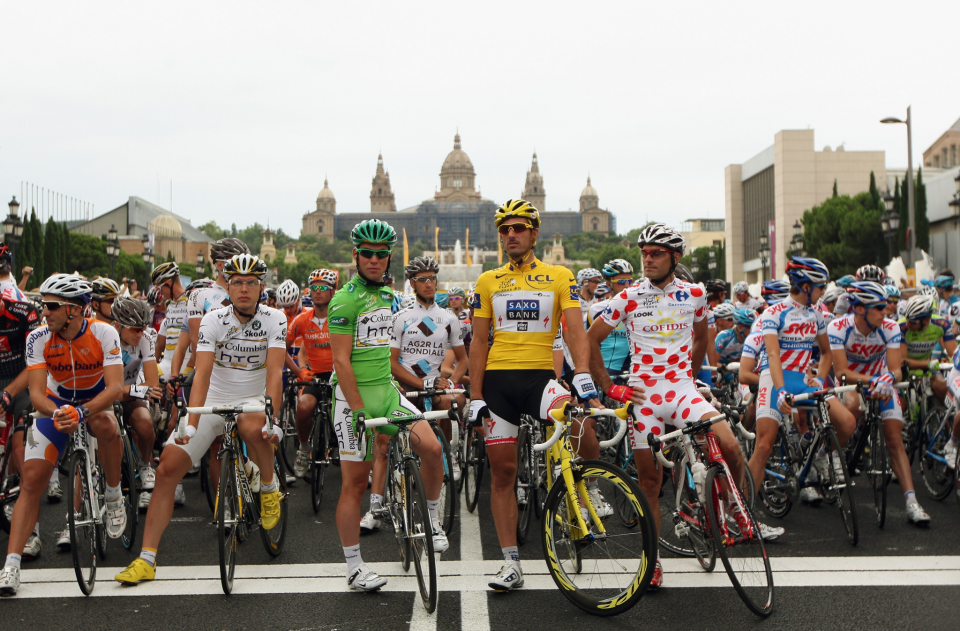 Jaume Collboni, the Deputy Mayor of the Barcelona City Council, David Escudé, the Councillor for Sports, and Javier Guillén, general director of Vuelta a España, were all present for the announcement of the agreement.
The event, for which dates still have to be announced, will further increase Barcelona's image as a sporting city, it is claimed.
The City Council and the race organisers are working together to focus on the city's iconic landmarks during the first two stages of the race.
"Today is a great day for Catalan and Spanish cycling as Barcelona is a city that has been traditionally linked with the world of sports and cycling.
To be the host of one of the three main cycling events worldwide fits perfectly with Barcelona's international vocation," said Collboni.
Escudé was looking forward to the official departure of Vuelta a España, which will happen in Barcelona after a gap of 60 years.
"A lot has happened in that time.
"We are all for hosting large events and it makes all the sense in the world to bring La Vuelta to Barcelona, a city that is closely-linked to cycling, and has been for many years," he said.
Barcelona's ties to cycling is evident as the city hosts major events like the Volta a Catalunya and the City of Barcelona International Track Cycling.
In 2009, the city also hosted two stages of the Tour de France, won by Spain's greatest cyclist Alberto Contador.
"Cycling is a sport with a strong popular following, currently placed at number two in terms of viewing and practice within Europe. Bikes are an essential element in the sustainable development of cities, which is why we're so thrilled to be able to participate in this project," La Vuelta general director Guillén said.
The Vuelta a España will also returning to Barcelona after the 2012 edition when the ninth stage of the race passed through Andorra and Montjuïc.
Belgian Philippe Gilbert emerged victorious back then.
The last time Barcelona hosted the official departure of Vuelta a España was in 1962, a stage won by Spain's Antonio Barrutia.
Next year's openings stages will be broadcast in almost 200 countries, Vuelta a España organisers claim.
A travelling caravan comprising of 2500 people, including media organisations and journalists, will be accompanying as the event goes on.
This year's Vuelta a España is due to start in Utrecht in The Netherlands on August 19 and conclude in Madrid on September 11.
Last year's race, won by Slovenia's Primož Roglic, started in Burgos on the Iberian Peninsula.