Machner, Häckl and Verstraeten share victory at the UCI Neusiedlersee Radmarathon
The 30th edition of the Neusiedlersee Radmarathon saw a record with 1,700 riders from 32 different countries taking part in the two disciplines last weekend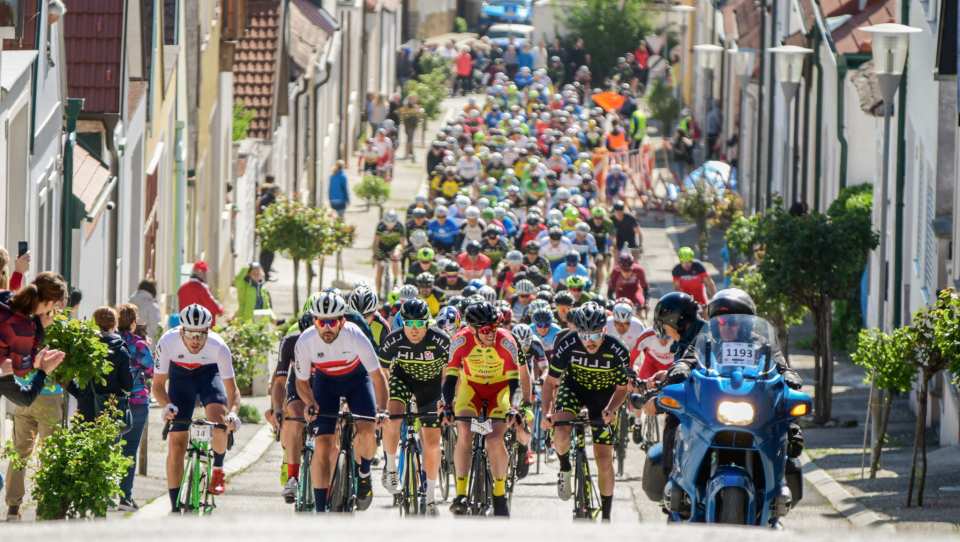 In the 26km time trial on Saturday, Belgian Jari Verstraeten scored the overall best time in an average speed of 45.2km/h, beating two Austrians Martin Geretschnig and David Polzer by respectively 27 and 57 seconds.
First female was Katharina Machner who renewed her win from last year in an average speed of 37.9km/h, beating two of her compatriots Magdalena Bernhard and Petra Autengruber by 37 seconds and 2 minutes 4 for a complete Austrian podium.
The fact that the mountains are not crucial at the Neusiedler See Rad Marathon powered by Burgenland Tourism was again clear on Sunday. With a starting temperature of 14 degrees, it was really blowing around Lake Neusiedler! 1200 riders signed up for the 125 kilometer race with some smaller hills in the first 20km and the loop through the north of Hungary, but the main challenge for the many riders was the strong headwinds along the lake with speeds over 60km/h and a strong tailwind the last part towards the finish was often a struggle to not lose speed with the strong headwind.
With 40km to go, German Alexander Steffens and Austrian Martin Geretschnig got away and made a gap to the big group behind. On the last climb, German Tobias Häckl closed the gap to win in the three men sprint to take the overall victory in an average speed of 43.8km/h.

First female was again Katharina Machner who took the double in an average speed of 39.5 km/h, a bit more than 2 minutes ahead of Stefanie Lisko while Anna Briefer got overall third spot in the female categories for a complete Austrian podium.
Full 2022 results can be found at: https://events.racetime.pro/en/event/446/results