2022 UCI Gran Fondo World Championships courses revealed in Trento, Italy
The 2022 UCI Gran Fondo World Championships will this year take place in Trento, Italy from 15-18 September. Details of the courses for the Time Trial, Team Relay, Mediofondo and Granfondo are revealed
All events start and finish in "Le Albere", a new development area near the Adige River, only 1km from the main square "Piazza del Duomo". Also the location for registration, parking and expo area are within walking distance.
The time trial on the Thursday is for 95% on the same course that has been used by the elite riders during the European Championships last year September. The 19.7km course is mainly flat with a loop towards the south to come back on the other side of the Adige river with only two bridges as main difficulties.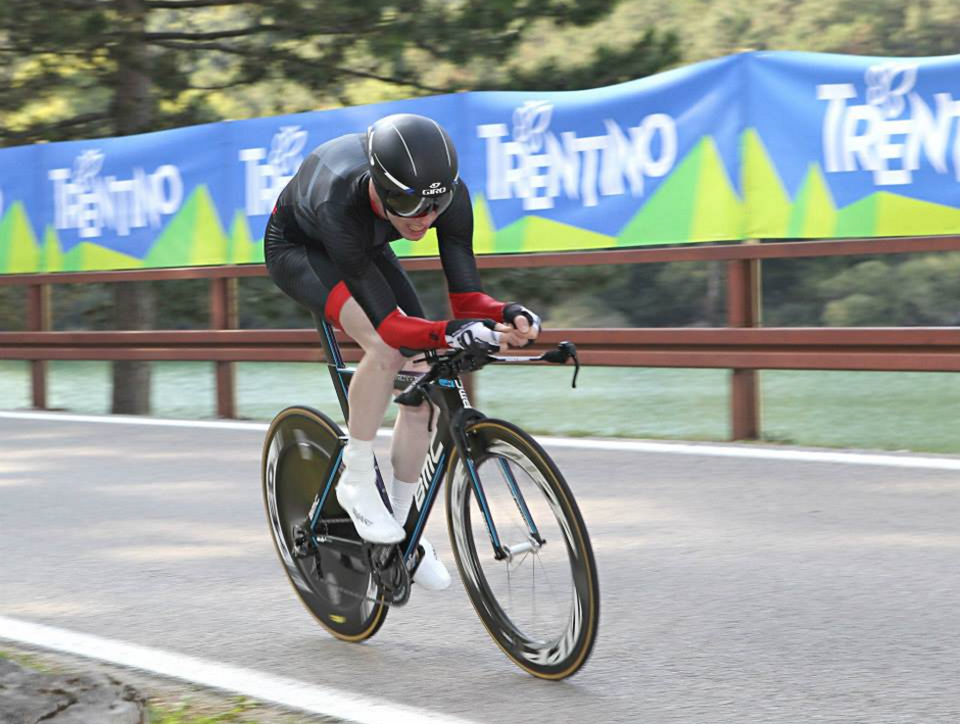 To get a glimp of the time trial course, you can watch the highlights of the European championships from last year below.
VIDEO: 2021 European Men's Elite Individual Time Trial Highlights
The team relay is on a flat and short city circuit on Friday evening while the Granfondo and Mediofondo on Sunday are hard and challenging with a lot of elevation.
Those riders who already attended the traditional Charly Gaul Granfondo will see that the northern loop in the start will disappear as riders now head directly to the bottom of Monte Bondone which has to be done one and a half times for the 87km Mediofondo and two and a half times for the 145km Granfondo riders before heading back to the finish in the city center.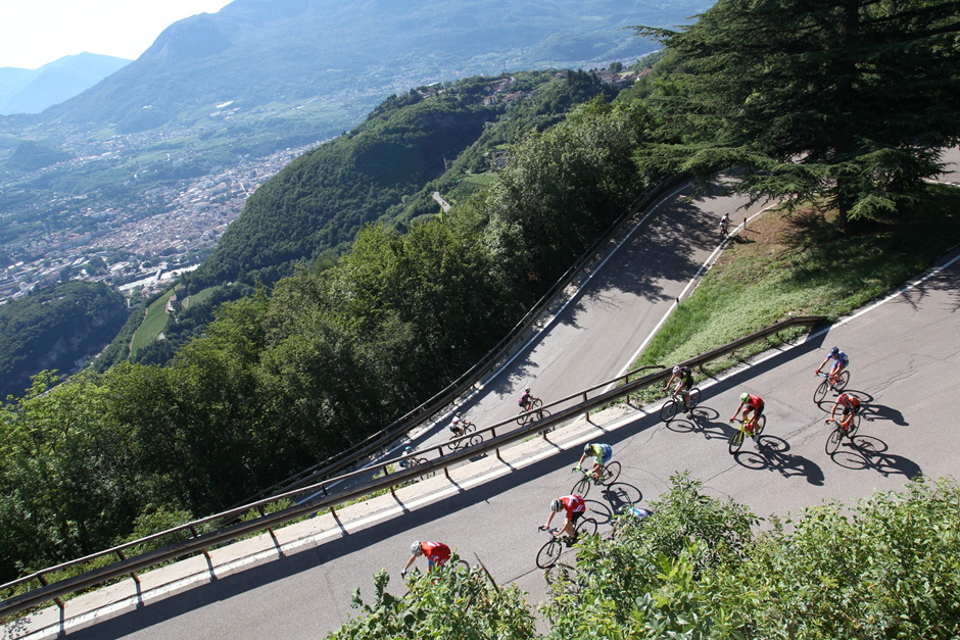 After a first flat 10km, riders start the 20km climb of Monte Bondone from the southwest side followed by a long downhill to the Valley of the Lakes where participants will pass a few scenic villages on undulating roads before starting the second 17.5km climb of Monte Bondone from the northern side towards Vason (1651m) where they connect again with the downhill and passage through the valley before starting the third Bondone climb, this time until halfway for a final 12km downhill towards the finish. The last 2km in the city center are again flat.
Mediofondo riders will also do the first 20km climb and go left halfway their second climb in Candriai. Total elevation for the granfondo is 3,900m over a distance of 145km while the Mediofondo has an elevation of 2,218m over 87km, a true challenge for those who love to climb.
For more information : https://trento2022-ucigranfondoworlds.it
For the Mediofondo and Granfondo, you can get a taste of the the Monte Bondone climb below.
VIDEO: La Leggendaria Charly Gaul 2020 Highlights
VIDEO: 2022 UCI Gran Fondo World Series Promotional Video