Loïc Ruffaut and Jutta Stienen win 2022 Granfondo Vosges
The 12th qualifier event of the season took place last weekend in La Bresse Hohneck, France with the 178km Granfondo Vosges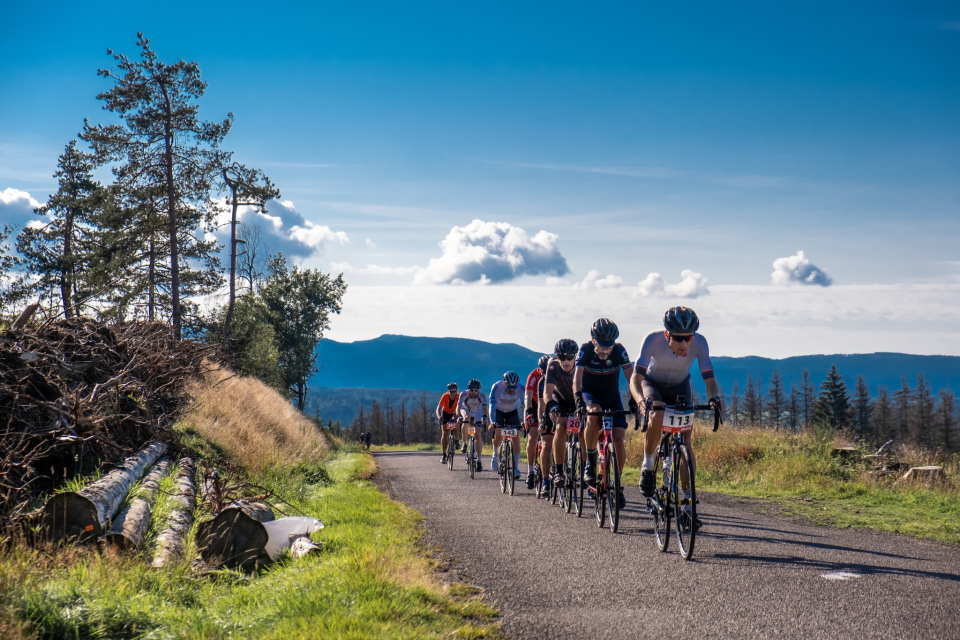 After some attacks on the first climbs, two groups got together in the valley from which the later winner Loïc Ruffaut (FRA) got away on the Haut du Tôt climb with the top 35km before the finish to arrive solo with a gap of 2,5 minutes.
Behind him Steven Willemsen (NED) stayed in front of the group chasing him to take overall second while Sieben Devalckeneer (BEL) got overall third for an international podium. A second win in the UCI Gran Fondo World Series for Ruffaut this qualifier season after his victory in Granfondo Coimbra Region last October, also after a long solo ride.
2022 Mallorca 312 champion, Olivier Godfroid finished 4th in the men's race.

The 121km Mediofondo was the official qualifier distance for all women and men over 60. First female was Jutta Stienen (SUI) just behind Jan Olsen, the first men to qualify in the 60+ male categories. Second female was Ils Van Der Moeren (BEL) and Claire Thomas (GBR) got overall third. All three ladies are from the older F50-54 and F45-49 age groups to beat a lot of their younger opponents.
The average speed of both winners was respectively 35.9 km/h and 29.9 km/h
Click here for the full 2022 Granfondo Vosges results: https://www.acn-timing.com/?lng=FR#/events/1187137550703775/ctx/20220515_gfvosges/cms/CAP
For photos, please visit: https://www.sportograf.com/fr/event/8501