From Euroroad 2021 to the 2022 Gran Fondo World Championships, cycling keeps shining in Trento
Following the European Road Championships 2021, Trento is preparing to host another major cycling event such as the UCI Gran Fondo World Championships from 15 to 18 September 2022. It will be the second time the event is held in Trento, the first having been in 2013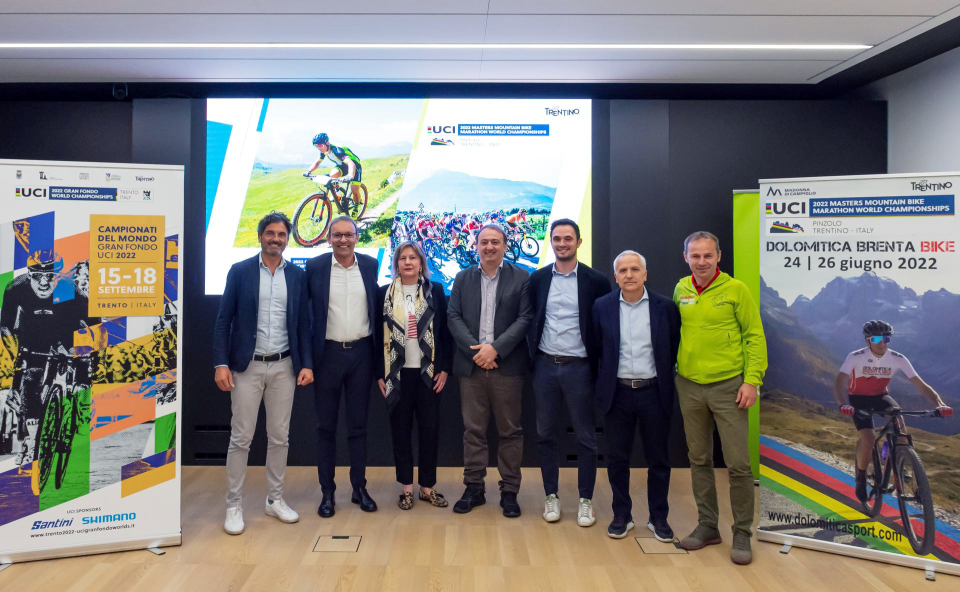 Photo Credit: Dennis Pasini
Trento and Monte Bondone's long and prestigious history with top-end cycling is about to live a new, unforgettable page. After the resounding success of the 2021 European Road Cycling Championships, the well-established collaboration between the Trento - Monte Bondone Tourist Board and Trento Eventi Sport is ready to take on another exciting adventure with the 2022 UCI Gran Fondo World Championships, landing in Trento from September 15th to 18th, 2022.
The World Championships for the amateur categories were presented on Tuesday, May 31st, in Trento (Italy), at the Trentino Marketing headquarters, along with the other major amateur event of the Trentino summer, the UCI MTB Marathon Masters World Championships taking place in Pinzolo from June 24th to 26th.
Among others, the presentation was attended by Trentino Sports and Tourism Councillor Roberto Failoni, the Sports Councillor of the Trento municipality Salvatore Panetta, Trentino's National Olympic Committee Vice-President Massimo Eccel, the President of Trento-Monte Bondone Tourism Board, Franco Aldo Bertagnolli, the President of Madonna di Campiglio Tourism Board Tullio Serafini, Trento-Monte Bondone Tourism Board Director Matteo Agnolin, Paolo Castelli, Member of Italian Cycling Federation Trentino's Committee, and Dolomitica Brenta Bike OC President Michele Maturi.
As usual for this area, the cycling spotlights have turned on in Trentino already in the Spring season, first with the Tour of the Alps and then with the Trentino stages of the Giro d'Italia. It was just the beginning of another summer full of events, starting with the UCI MTB Marathon Masters World Championships in Val Rendena and the Mercedes Benz UCI MTB World Cup Finals in Val di Sole, before finishing again with Trento taking the centre stage for the grand finale of the bike season.
For the Road World Championships dedicated to the amateur category, whose first edition was held in 2011, it is a second time in Trento after the debut in 2013. Rainbow jerseys will be awarded in three disciplines, Time Trial, Granfondo and Mediofondo, for each different age category. The World Championship program will also include the Team Relay race for national teams, though the event does not assign rainbow jerseys.
About 2,000 athletes are expected in the Trentino capital: to earn the right to join the WC event, they will first have to qualify through the races of the UCI Gran Fondo World Series calendar, which consists of 26 events of international level, spread over eleven months and already started last October. In total, there will be about 5.000 people reaching Trento for the event.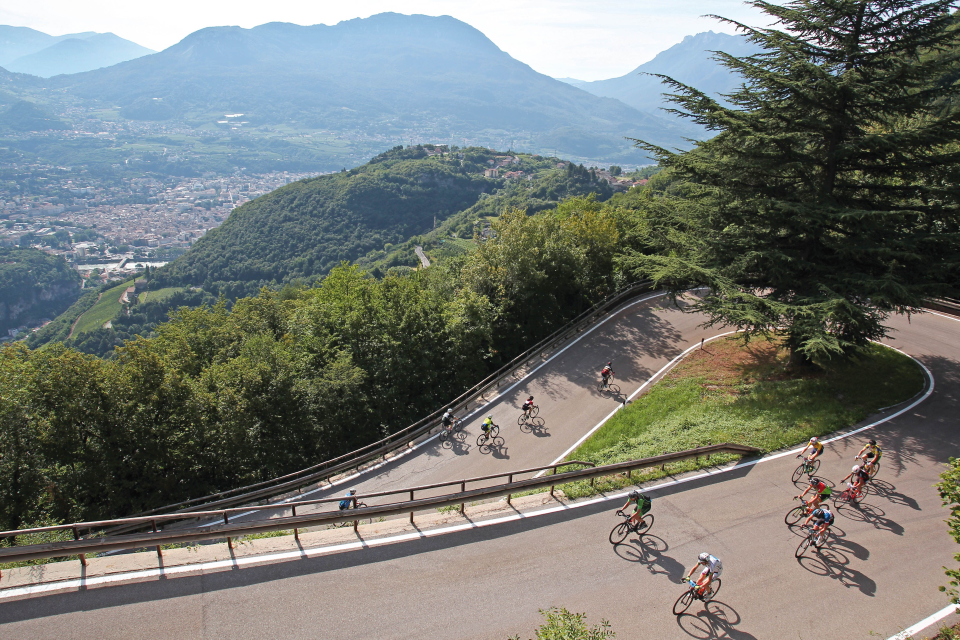 Photo Credit: Dennis Pasini
UCI Gran Fondo World Championships – Trento 2022 Schedule
Thursday 15th September
09.00 – 11.30 Individual Time Trial – Piazza delle Donne Lavoratrici (Trento)
14.00 – 16.30 Individual Time Trial – Piazza delle Donne Lavoratrici (Trento)
18.30 Individual Time Trial podium ceremony – Piazza delle Donne Lavoratrici (Trento)
Friday 16th September
19.00 – 20.00 Team Relay – Corso del Lavoro e della Scienza (Trento)
20.00 Team Relay podium ceremony – Piazza delle Donne Lavoratrici (Trento)
20.00 World Cycling Dinner – Gallerie di Piedicastello (Trento)
Saturday 17th September
18.00 – 20.00 Time Trial Monte Bondone – Charly Gaul - Sardagna-Vason (side event)
Sunday 18th September
10.00 – 16.30 Gran Fondo and Medio Fondo races - Palazzo delle Albere (Trento)
17.00 2022 UCI Gran Fondo World Championships Podium ceremonies – Piazza delle Donne Lavoratrici (Trento)
For more information, please visit: https://trento2022-ucigranfondoworlds.it/en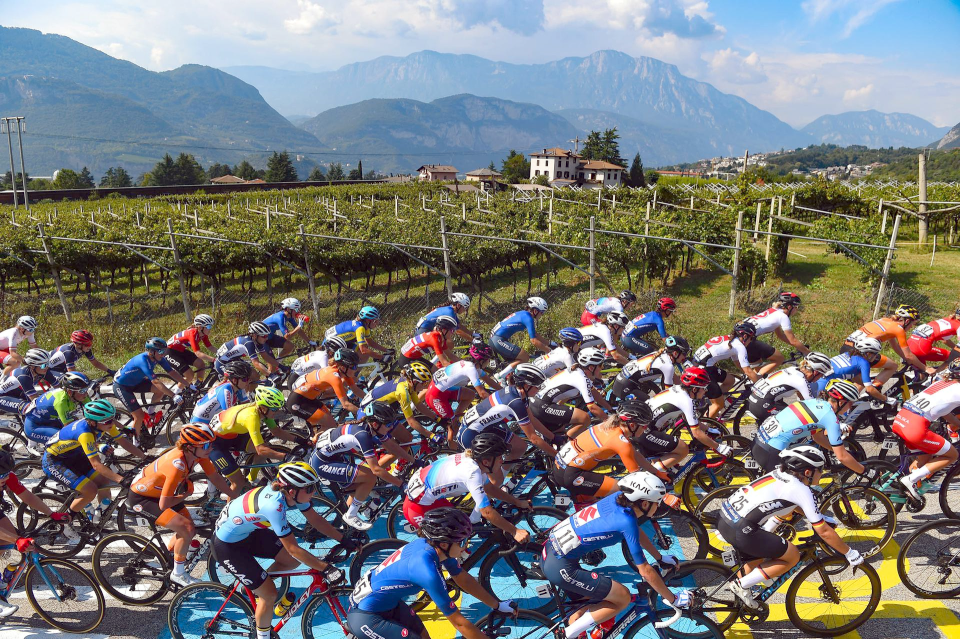 Photo Credit: Dennis Pasini